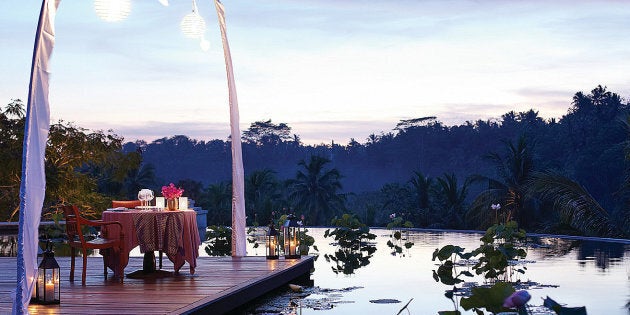 Let's face it: sometimes a glass of rosé is just more enjoyable when the backdrop is panoramic views of the Mediterranean.
And when you've travelled across the globe seeking new experiences, why wouldn't you want your fresh oysters accompanied with a breathtaking, Instagram-worthy view?
From a floating feast through the canals of Mexico City to being perched atop a lotus pond overlooking Bali's lush rainforest, Expedia's Listopedia shares the world's most quirky dining experiences.
1. A floating feast, Banyan Tree Mayakoba, Mexico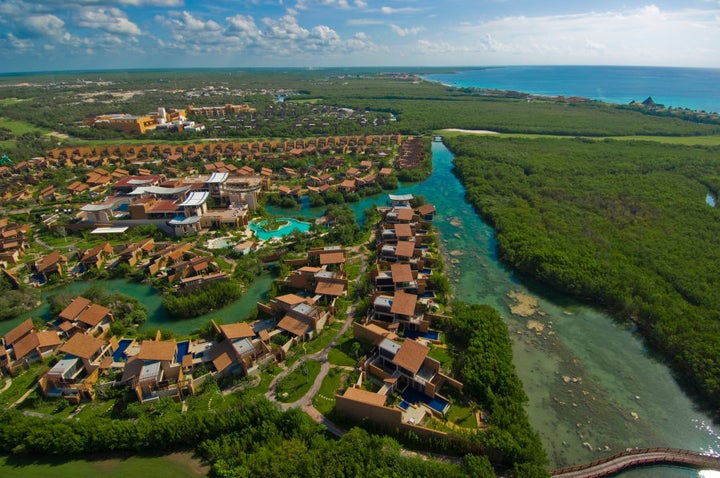 Taking the Caribbean lifestyle to new heights and far, far away from Cancun's party beaches, Banyan Tree Mayakoba's traditional trajinera is the perfect way to experience Riviera Maya's network of rivers and rainforests. Watch life go by as you lounge on the daybed for two, floating through the city's canals as the hotel chef prepares you lunch.
2. Inside the Opera House, Bennelong, Sydney, Australia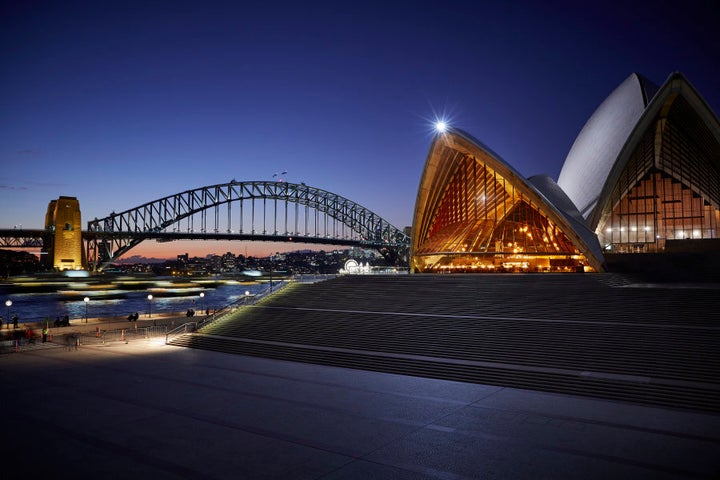 Counted as one of Australia's finest dining restaurants and set within one of the world's busiest entertainment precincts, enjoy fresh local produce at Bennelong as the sun sets over Sydney's Harbour Bridge. For dessert, don't miss the Opera House inspired pavlova. When in Rome!
3. Cable cuisine, Cable Car Sky Dining, Singapore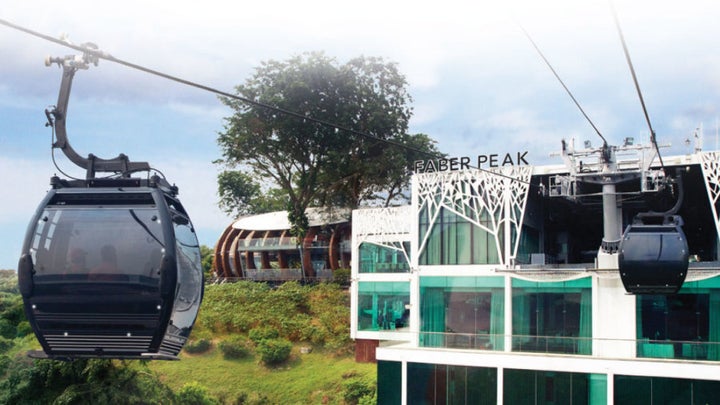 Singapore is known for its unique experiences and its famous Cable Car restaurant is no exception. Enjoy a romantic four course meal in your own private cable car as it descends from Faber Peak across to Sentosa Island. A 90-minute duration in total, you'll complete three circuits while devouring fresh seafood and a few cheeky Singapore Slings.
4. Under the stars, Londolozi Private Game Reserve, South Africa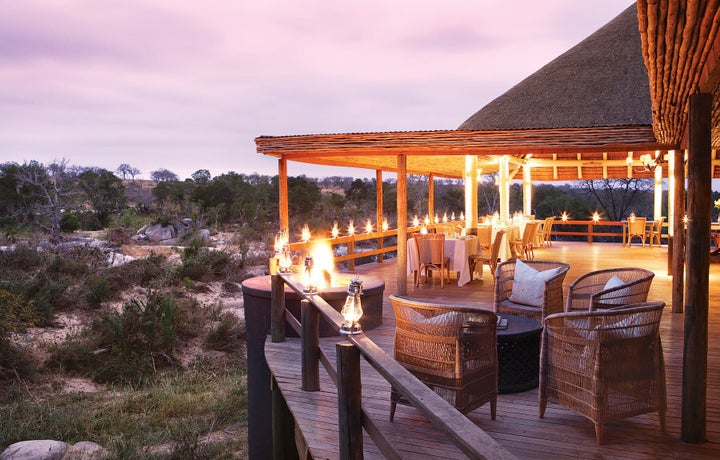 Dining under the stars surrounded by tiki flames is obviously the natural thing to do after a day roaming the wilderness of South Africa. With no fence between you and the animals, Londolozi is all about providing a truly authentic, albeit thrilling experience.
5. Tree canopy dining, Nest, Per Aquum Niyama, Maldives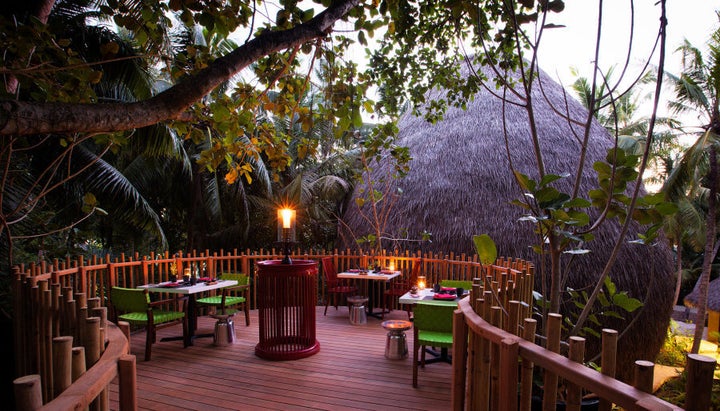 Overwater villas are what most people associate the Maldives with but Niyama's Nest offers a different kind of luxury. A garden path that winds past ancient banyan tree trunks will lead you to a spiral staircase to wooden platforms tucked between the tree tops. Sip on sake hibiscus cocktails and nibble on chicken lemongrass skewers grilled over coconut husks.
6. Ultimate in-ocean feast, Saffire Freycinet, Tasmania, Australia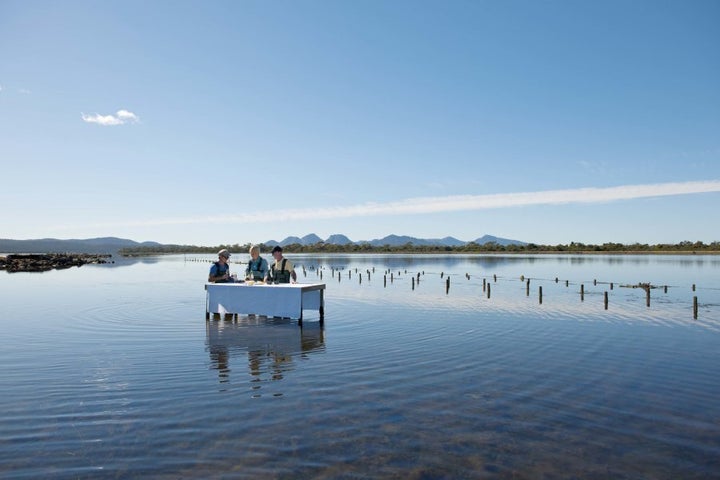 When it comes to fine dining, tables dressed with white linen tablecloths is pretty standard but when they're set among an oyster farm at Tasmania's Coles Bay, now that's once in a lifetime. Scoff fresh oysters accompanied with champagne as your feet paddle in the water below at Saffire Freycinet.
Dinner atop a lotus pond, Four Seasons Resort Bali at Sayan, Bali, Indonesia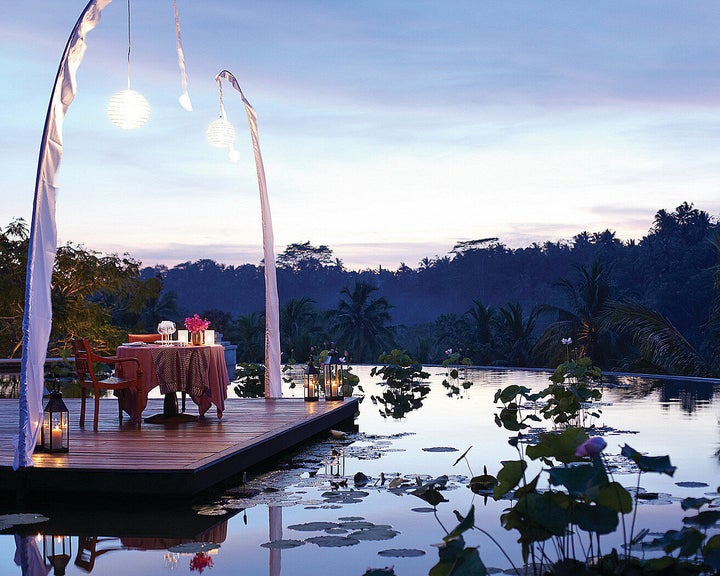 Far from the hustle and bustle, enjoy a private open-air dinner for two perched in the middle of a pond surrounded by candles and lotus flowers nestled within Bali's Sayan Valley. Between the dreamy views of Ayung River, exotic flowers and tasty Indonesian fare, this five star resort offers a truly magic dining experience.