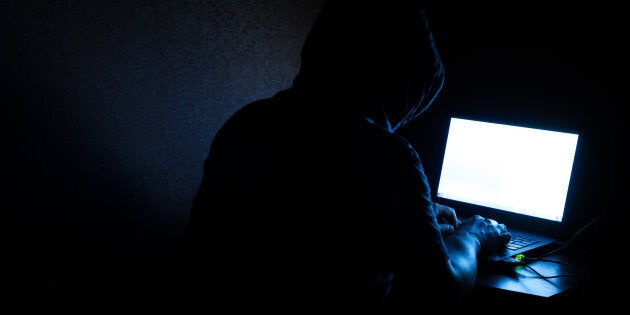 You just need to refer to the death of Charlotte Dawson in 2014 to know the potentially devastating consequences of internet trolling. Yet it's an ugly problem that is unlikely to go away any time soon, as Australians continue to conduct an increasing amount of our professional, personal and social lives online.
While efforts are being made to enforce relevant legislation as well as educate children, trolling is an issue that, by it's very nature, remains difficult to identify and regulate.
But what is it that drives people to troll in the first place?
"I guess the first and fundamental issue is that there is something called the online disinhibition effect which basically refers to how, when someone is sitting behind a screen, they can lose the normal societal inhibitions they might have and project something different through the screen," Dr Barbara Spears, senior lecturer at the School of Education, University of South Australia, told The Huffington Post Australia.
"It's a psychological principle whereby the screen acts as a barrier. It provides an anonymity cloud, and that in turn can result in people's attitudes becoming one of 'no one knows me and I say and do what I like'."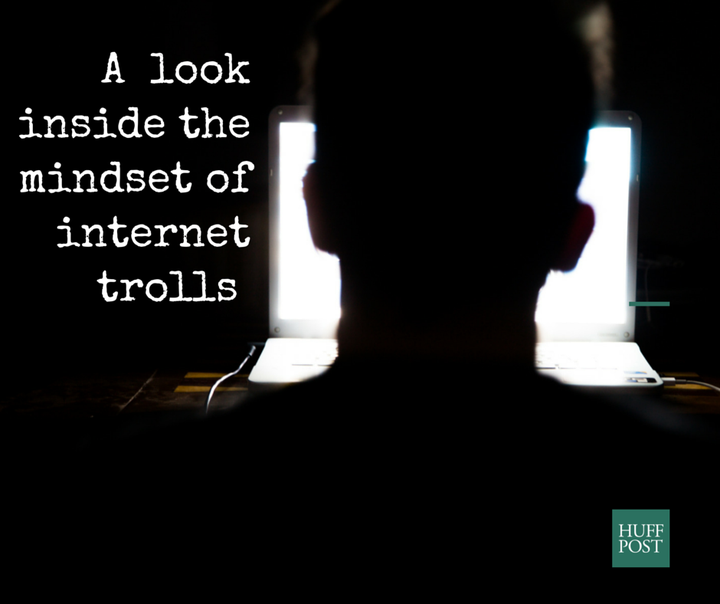 According to Spears, the freedom that comes with anonymity -- coupled with the huge scale of the problem making it difficult to enforce what laws are in place -- creates a playground for users in which they can indulge in behaviour they would never normally exhibit in real life, without any real fear of consequences.
"It's because they can," Spears said. "It really comes down to 'I can be whoever I want to be and say whatever I want to say'," as well as there being a real complacency about [being caught]. People think they can do what they want to do online."
And it appears the problem is on the rise, with Twitter reporting an increase in 'account information requests' (specifically, law enforcement requests) in Australia over a three-year period.
To give you an idea, in the first half of 2012, there were only three information requests made in Australia, with three 'problem' accounts specified.
In the period of July 1 - December 31, 2016, there were 16 account information requests, with 22 accounts specified.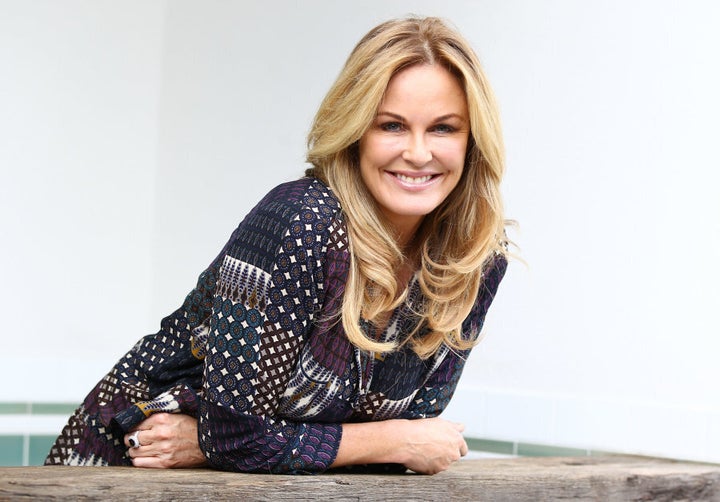 "Hateful conduct has no place on Twitter and we will continue to tackle this issue head on alongside our partners in industry and civil society," a Twitter spokesperson told HuffPost Australia.
"We remain committed to letting the Tweets flow. However, there is a clear distinction between freedom of expression and conduct that incites violence and hate. In tandem with actioning hateful conduct that breaches Twitter's Rules, we also leverage the platform's incredible capabilities to empower positive voices, to challenge prejudice and to tackle the deeper root causes of intolerance."
In terms of what Twitter constituted as trolling, the spokesperson had this to say:
"You may not promote violence against or directly attack or threaten other people on the basis of race, ethnicity, national origin, sexual orientation, gender, gender identity, religious affiliation, age, disability, or disease. We also do not allow accounts whose primary purpose is inciting harm towards others on the basis of these categories."
While Facebook was unable to provide The Huffington Post Australia with exact statistics as to how many incident reports were commonly filed in Australia, a spokesperson for the company did email the following statement through:
""The safety and well-being of our community is of tremendous importance to us. We have policies that prohibit harassment, tools to help people control their experience, and we have invested heavily in a reporting infrastructure that allows people to report content to us that violates our Community Standards and promptly action these reports. We also work closely with a diverse range of education and community organisations to ensure that they are aware of our policies and tools and feel empowered to use them."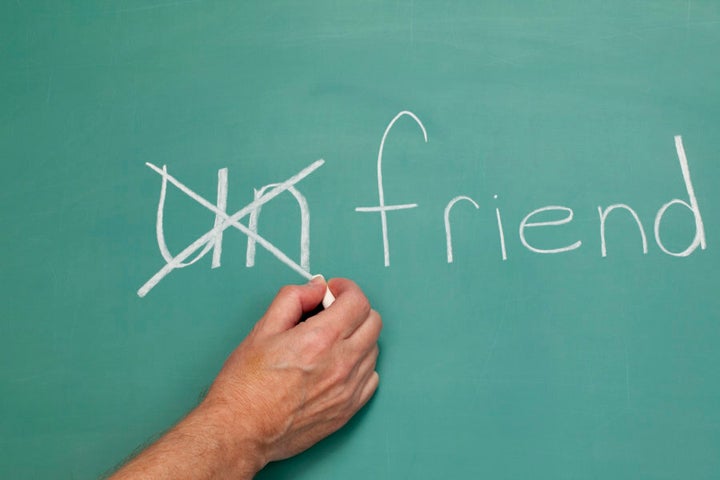 Interestingly, another factor that further contributes to the issue of trolling is the behaviour of onlookers, passive or otherwise.
"The whole gamut of social convention changes when you're online. In real life, you might have someone next to you who would step in and say 'that's not ok to say that', but that doesn't necessarily happen all the time online," Spears said.
It's a very typical bullying arrangement. They get pleasure out of the pain they cause.
Not that it's as easy as just stepping in, either. Spears notes participating in an inflammatory discussion could actually make things worse.
"Often people [who witness the incident] don't respond or they do the opposite and engage in an online dialogue which is just what the troll wants," Spears said.
"Trolling is, I consider to be, the extreme end of online bullying, and when we're talking about bullying, we are talking about the misuse and abuse of power and how that power is portrayed and played out online.
"It can be to the great delight of the troll to note how many other people are coming back at them and the torment they can achieve.
"It's a very typical bullying arrangement. They get pleasure out of the pain they cause."
The minute you engage in the forum you just become part of the troll's enjoyment.
For those who might happen to witness a trolling incident online, Spears said the best thing to do (if possible) is contact the victim directly.
"If you know that person, email them privately and ask if they are ok," Spears advised. "Send a message of support to them, not in the channel where the troll is.
"The minute you engage in the forum you just become part of the troll's enjoyment. It really is a case of 'oh we've got another one.'
"They really enjoy that engagement by everyone else, because makes it bigger than it needs to be. It adds fuel to the fire and means they are getting more traction than they would have got if no one reacted or commented in the first place."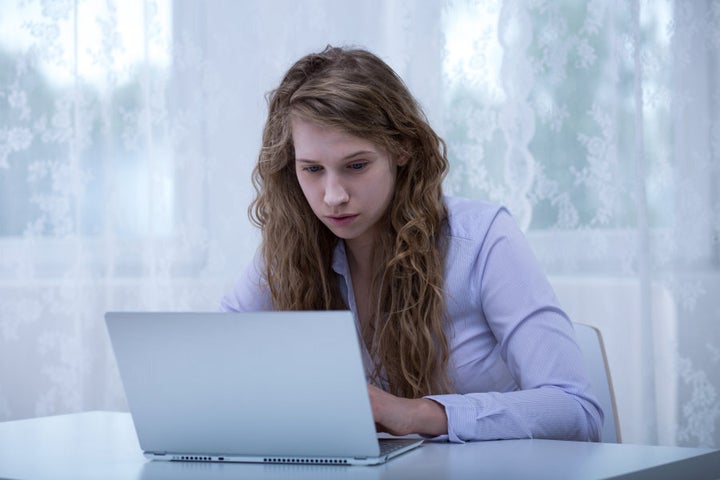 For those wanting to take it even further, Spears recommends reporting the person, blocking them or, in the case of cyber bullying among young people, looking at the possibility of reporting the incident to the eSafety Commissioner.
"Bear in mind we have laws in our country about the misuse and abuse of telecommunications," Spears said. "They, of course, are difficult to enact but they are there, and if people wanted to they could go to the e-safety commissioner.
"Reporting people is worthwhile. Reporting and blocking trolls sends a clear message you not going to to engage with them.
"It also builds evidence for a case if you want to take it even further."
If you or anyone you know is being affected by online trolling or cyber bullying, The Huffington Post Australia recommends you get in touch with one of the following organisations: