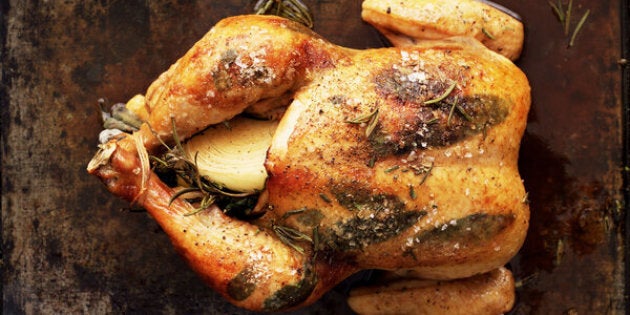 As part of HuffPost's "Reclaim" project, HuffPost Taste will focus the entire month of July on simple ways you can reduce food waste in your own home.
If you're still buying individual packages of chicken breasts or thighs, stop it. Right now. You're wasting your money and missing out on the best parts of the bird. It's time you start buying the whole chicken, and learn how to get the most out of it. You can make every part of the chicken into a delicious meal, and we're going to tell you how.
There are two things you can do when you buy a whole bird: you can roast the whole thing in the oven -- this is delicious -- or you can break it down to use it in parts. If you're roasting the whole bird, be sure you get the skin nice and crispy, and don't forget to make stock with the leftover bones.
If you're breaking up the bird, you can still use every part of it. First of all, you can cook chicken skin up all on its own. Don't be scared of the skin, it is delicious baked with salt and pepper or served in tacos.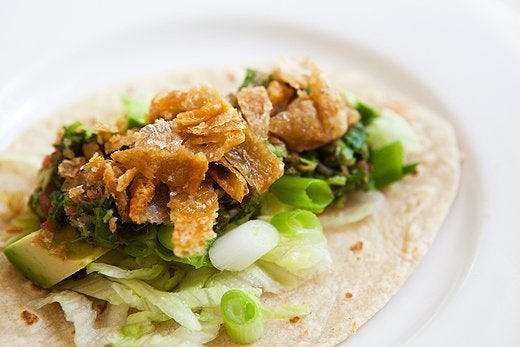 Next, you can cook and eat the wings, breasts and thighs in all sorts of different ways. But be sure to save the bones for stock. (We will never stop reminding you to do this). Keep a bag in your freezer to collect the bones until you have enough to fill a pot -- along with a bag of veggie scraps -- simmer it all down together until it has a nice flavor and use it to make soup, risottos or to make sautéed greens a little more interesting. If you're chicken came with giblets, make gravy. You won't regret it.
Doesn't that sound a whole lot more fun -- and way more resourceful -- than what you can make with a packet of chicken breasts? You get a lot more meals out of a whole chicken, and you don't have to waste a single part of the bird.