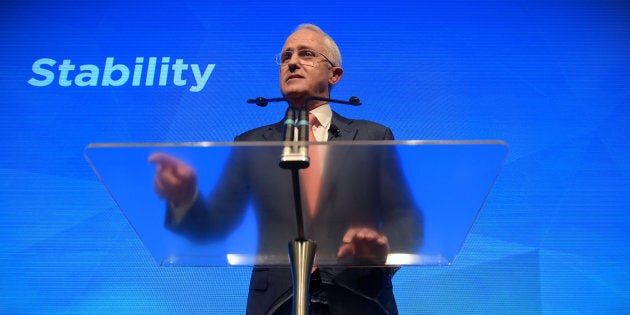 Voters appear split between whether a fresh election should be called or if the next government should be negotiated into existence with minor parties.
The poll of 2875 voters by The Australia Institute showed the majority of Labor, Green and Independent voters prefer negotiations with crossbench MPs to form government rather than calling another election.
It showed 47.0 percent of all respondents support negotiations with independents and minor parties to form government while 46.3 percent said to call another election.
"Despite the strong pitch for majority government from the leaders of both the Coalition and Labor, a high number of people want negotiations to occur with the crossbench to form government," said Executive Director of The Australia Institute, Ben Oquist, in a statement on Wednesday.
"While (opposition leader Bill) Shorten and (Prime Minister Malcolm) Turnbull might prefer majority government, the Australian public have elected their preferred parliamentarians."
The AI poll, conducted by ReachTEL, showed just 28.8 percent of respondents wanted the government to pass their proposed $48 billion company tax cuts in their current form, while 64 percent said the Senate should vote to keep the Gonksi needs-based funding.
The ABC's election analyst, Antony Green, on Wednesday said the Coalition will definitely win 73 seats, three short of the 76 needed to govern in their own right. With the count ongoing, Prime Minister Turnbull and Treasurer Scott Morrison are keen to project stability, and on Wednesday were spotted in Sydney on their way to a regular monthly meeting with the Reserve Bank.
Turnbull said he was confident the Coalition will have the numbers to form government.
"The economy is in good shape. Clearly it is important for us to be able to form government, or re-form government, which we expect to be able to do," he said.
"But the important thing is we respect the will of the Australian people."
According to the ABC, the Coalition has 70 seats, Labor has 67, with a further 8 seats still in doubt.
Meanwhile, Bill Shorten is meeting voters in Tasmania.