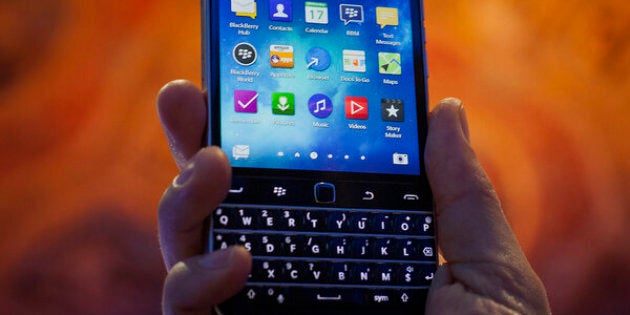 BlackBerry marked the end of an era Tuesday by announcing it would discontinue its Classic smartphone.
The news marks another chapter in the Ontario-based company's ongoing shift toward making software and services, rather than mobile handsets, a core part of the business.
In a Tuesday blog post, BlackBerry COO and General Manager for Devices Ralph Pini acknowledged that "sometimes it can be very tough to let go."
"The Classic has long surpassed the average lifespan for a smartphone in today's market," Pini said. "We are ready for change so we can give our customers something better."
BlackBerry devices like the Classic have long been the smartphone of choice for business executives and world leaders for their security and full keyboard.
The Classic, just one of three remaining phones in BlackBerry's stable that has a full QWERTY keyboard, was released in 2014 with high expectations.
As the smartphone landscape became dominated by touchscreen-only devices, the Classic was aimed at snapping up traditional keyboard fans.
Before the market domination by the touchscreen-only Android and iPhone, BlackBerry phones stood out with their proprietary instant messaging application and full QWERTY keyboard; flip phone and bar phone users at the time were left sending clunky text messages with T9 typing.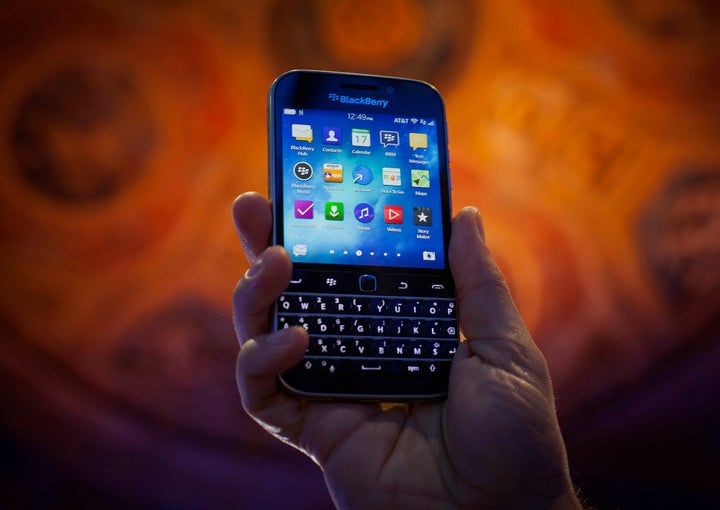 Yet even amid the high expectations for the Classic, BlackBerry's prospects as a phone manufacturer were already in trouble. At its peak in 2011, the company shipped 52.3 million devices, according to Reuters; Apple, meanwhile, sold 72 million iPhones that same year.
Six months after the launch of the Classic, BlackBerry's overall market share of mobile phones was just 0.3 percent, according to market research analyst IDC.
"If they're going to base their turnaround on anything, it's probably not going to be on devices," said Will Stofega, an analyst with IDC.
BlackBerry's signature security features were part of its undoing and ultimately undermined their device sales, according to Andrew McDonnell, vice president of security for the information technology and security firm AsTech Consulting.
Secure information on BlackBerrys could be accessed with an encryption key, McDonnell explained. "That means once the key is out in the wild, it could be used over and over again for anyone who has it. And the key can't be redesigned."
McDonnell said that kind of built-in "permanent back door" caused concern among users, particularly given situations like the FBI's recent attempts to compel Apple to break into the iPhones belonging to the San Bernadino shooters.
Around 2010, governments in countries like Saudi Arabia, the United Arab Emirates and Russia wanted the ability to monitor BlackBerry data in their countries, purportedly for national security purposes. To gain a foothold in foreign markets that had banned their products, BlackBerry (then known as Research In Motion) ultimately acquiesced and gave encryption keys to several foreign governments.
"The fact there was essentially a back door, from a security perspective, was doomed to be unusable in the long term," McDonnell said. "BlackBerry could help governments or anyone else eavesdrop."
And while security was a selling point to users who traded in sensitive information, it's practically a non-issue to average smartphone users who would rather have access to the latest apps than encryption service, Stofega said.
"The average [smartphone] user tends to think security is putting a passcode on their screen lock," Stofega said. "People don't really think about it until the worst thing happens."
Meanwhile, BlackBerry's shrinking market share offered little incentive for developers to make new apps -- or even adapt popular ones like Snapchat -- to the BlackBerry platform.
"Developers are swayed by markets. They want the biggest exposure for their applications," Stofega said.
These days, he added, Android and iOS are the biggest games in town by a wide margin. "If BlackBerry is going to make a comeback, it's going to be on software and services and the ability to leverage some of the stuff they had from the old days."