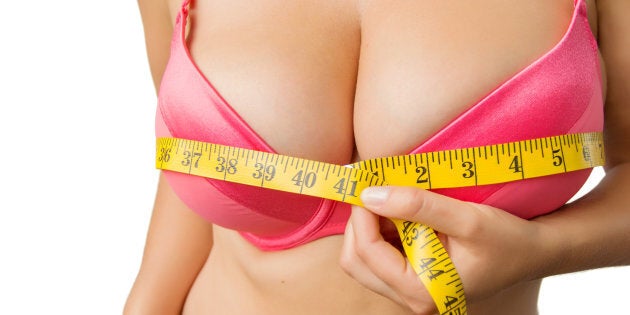 Bra shopping is tough at the best of times. Despite what some people probably imagine, standing half-naked under fluorescent lighting with dozens of ill-fitting bras flung across the change room door does not a fun and sexy afternoon make.
But while many women have their individual bra insecurities (everything from 'I can't even fill out an A cup' to 'I don't like the way they sit/point/sag/look'), it's pretty safe to argue those with larger busts tend to draw the short straw when it comes to pretty bras that actually offer support. And by 'short straw' we mean 'practically non-existent straw' because the fact of the matter is, there's not many non-beige options out there on the Aussie market for those with D cups or up.
So how do those with bigger boobs navigate the treacherous world that is bra shopping, without having to compromise on aesthetics?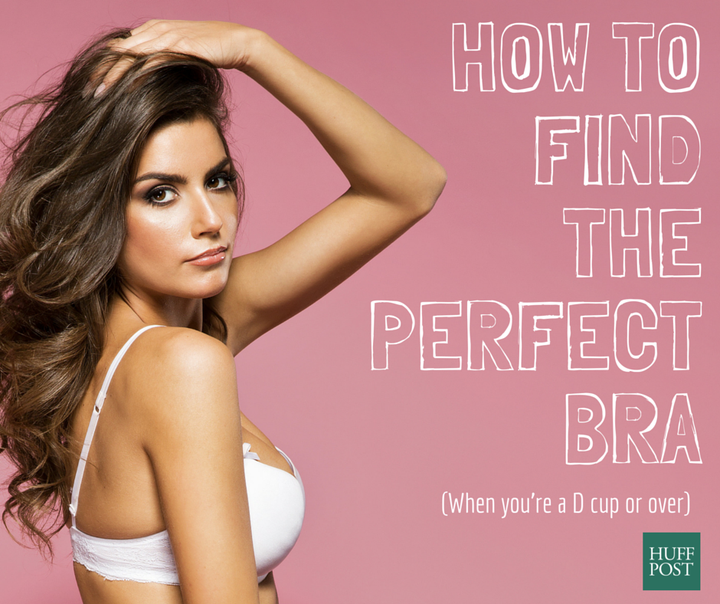 "The most important thing is being able to find a store that can help you with your fittings," professional fitter, trainer and lingerie designer Shiori Pike told The Huffington Post Australia.
"If you are a D cup and up, my advice would be to go to a more specialty store or a boutique store to get fitted. Boutique service is usually better because you can get walk-in fittings, and specialty stores are great because they obviously specialise in a particular area, whereas another fitter [from a more general store] will be doing everything.
"Failing that, make sure you book a fitting appointment at Myer or David Jones. If you don't book a fitting you'll still be able to get assistance from someone, but those people might not be fully trained or could be pressed for time.
"A fitting appointment should take 15-30 minutes and you'll have the undivided attention and expertise of a trained fitter."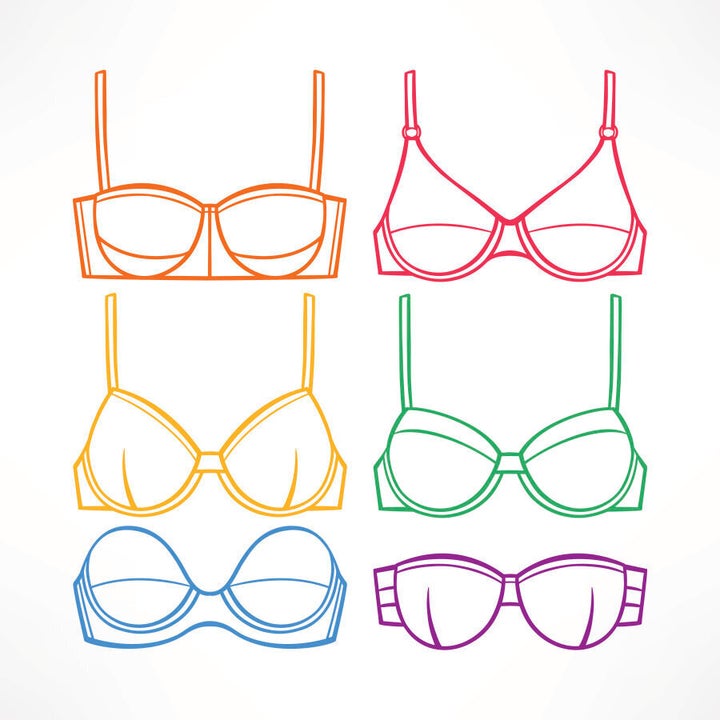 While seeking out a specialty store or making a booking in advance might sound like a whole lot of effort, Pike insists it's worth it in order to avoid making common (and expensive) bra-shopping mistakes. Plus, once you do it once, you're pretty much set for life.
"A mistake people usually make [when trying to shop by themselves] is buying the wrong cup size," Pike said. "Most will underestimate their actual cup size. As a fitter you don't want to talk in numbers and letters, as it can get quite confusing, because it can vary from brand to brand.
"You have to get the correct width to make sure the bust is completely held inside, but time and time again you have people say 'but I'm a size 12' or whatever. If the width isn't right, it's going to be uncomfortable and it's going to cut in. That's why women hate bras.
"The good thing is, with a lot of these brands, once you find a fit you like, you can go back season after season and the structure is going to be the same.
"That's why the fitting is important. Your fitter will talk you through everything you need to look out for yourself, and why they are putting you in a particular shape, as well as pointing out the areas of concern. Once you have that [education] you're so much better equipped to pick the right bra for your shape going forward."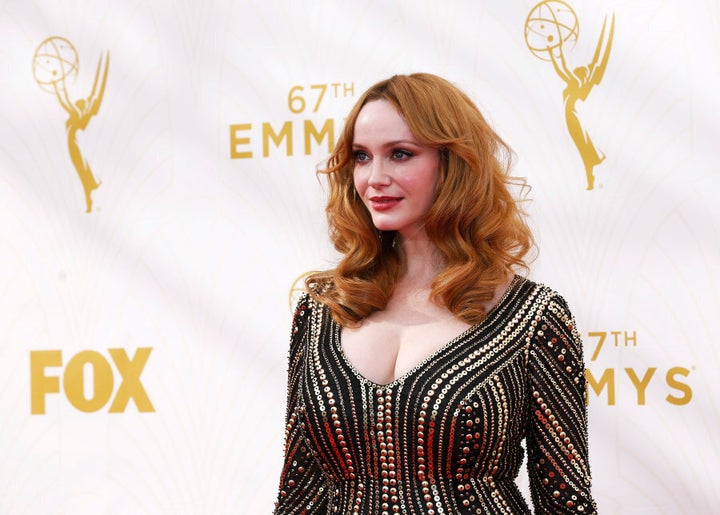 If you insist on skipping the fitting, Pike says there are a couple of things all larger-busted girls should keep in mind when shopping for bras.
"Obviously, you have to go for a wider strap for more support," she told HuffPost Australia.
"Personally, I prefer a rigid strap at the front section -- so that's the front of the strap, from your bra to the shoulder. The back bit can be elastic, but it's better if the front part is rigid.
"It's not so common in Australia as it's the more expensive way to make a bra, but basically, because it's rigid, it will be made from something a bit softer and therefore doesn't cut into the shoulders as much and it doesn't stretch.
"A lot of people find with elastic, especially if it's a wide strap, that as it moves, it digs into the shoulder, which is uncomfortable to say the least."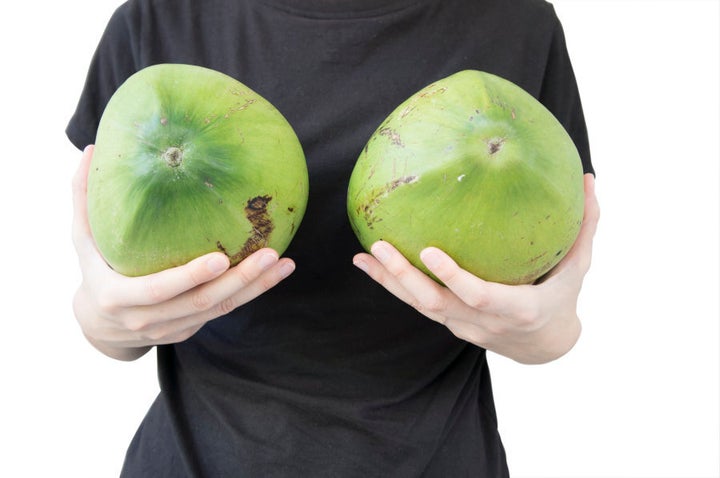 With bras stretching being a common issue for those with bigger busts, Pike said it's important not to buy a smaller size using the reasoning 'it will stretch and therefore one day will fit'.
"A lot of people will try to get their bra tighter or smaller than what they should be wearing because they think it will stretch out," Pike said. "In actual fact, that's just going to kill it quicker.
"It's going to be pulling on the elastic so much, it's going to snap."
Other tips include choosing bras with a minimum of two hooks (though Pike prefers three or more) and to "always aim to buy a bra that fits when you do it up on the last [loosest] hook."
"That way, as it stretches, it means you've got more room to tighten," Pike said.
"Also make sure the band across your back is firm and fits straight across. If it rides up at all, it means it's not fitting you properly. The support is really based in that band, so it's important you get the right fit."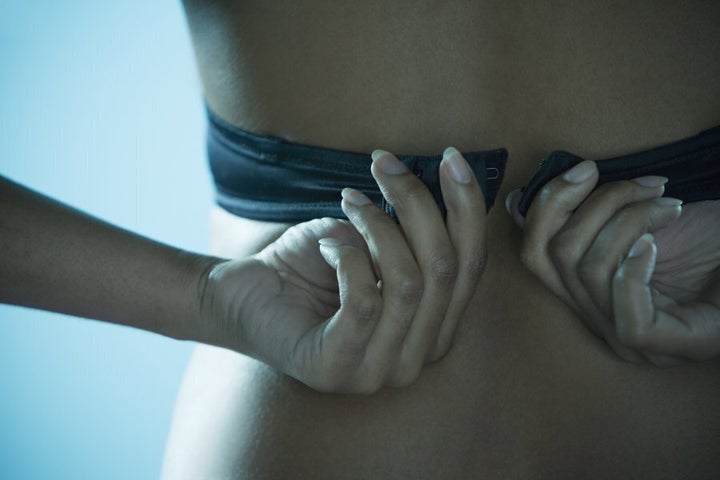 In terms of brands to look out for, Pike has a whole list for you to browse.
"Brava only does D Cup and up. They make pretty bras, so, for example, something with a lace overlay but with the construction underneath it," Pike said.
"Marlies Dekkers is great. They cater from small to full, but they do a great t-shirt bra for bigger sizes that's a lot prettier than most. I'd describe it as a bra that's good for daily wear: a t-shirt bra with a difference.
"Freya another good easily accessible brand. They specialise in the fuller cup and have a great range of fully functional bras at a good entry point. They're not too expensive and tend to be a bit prettier.
"I also quite like Curvy Kate. They do a lot of the smaller bands, which is nice for a smaller girl with a big bust, who can find it really difficult to find something in their size.
"Other brands worth checking out are Panache, PrimaDonna and Maison Lejaby. With all those brands, they will often do quite different structures, so they will have bras in a half cup, three-quarter cup and a full cup, meaning they cater for all different sizes."