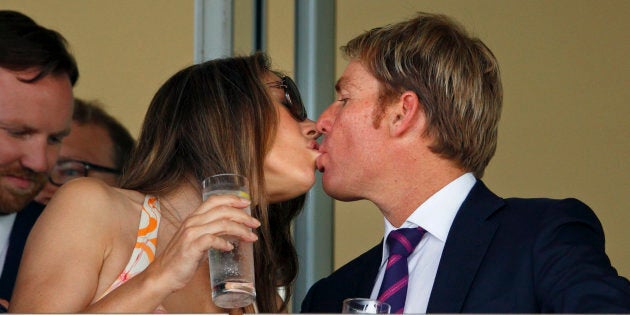 Love is cruel and dating is even crueler when it comes to the first kiss, especially if you happen to be a man.
According to new research from eHarmony, one in five Australians would break up with someone over their smooching ability (brutal, no?).
Women are way more judgey when it comes to a good pash, too, with females twice as likely to dump an ordinary kisser.
The study surveyed 1,001 Australians aged 18 to 65 and revealed when it comes to the first kiss, for women at least, it's kind of a big deal.
"Kissing is far more complex and involved than most people think."
We know what you're thinking: surely a bad first kiss doesn't justify giving someone the flick?
According to Loisel it's not so much about being brutal, but selective.
"From an evolutionary perspective there is always the chance a woman might get pregnant and have a child if the relationship progresses, so there's a lot more riding on getting physically intimate with somebody than for men," Loisel said.
Cave men and women aside, Loisel explains kissing also tells us whether we are compatible in terms of what we want in a relationship.
"Women use kissing to maintain a relationship and also to test out how the relationship is faring."
"If you're with somebody at the beginning who is always going in for the pash and there is very little nurturing, embrace or tenderness then that is a really good indication that what they're after is a fling, not a long-term relationship," Loisel said.
Loisel said this misunderstanding works against the success of a relationship.
"A lot of people don't think about this -- or choose to ignore it -- because they're so in love with the idea of a relationship."
"They make excuses for the other person by saying they are just not in to physical affection, but the hard truth is, they are just not in to physical attraction with you," Loisel said.