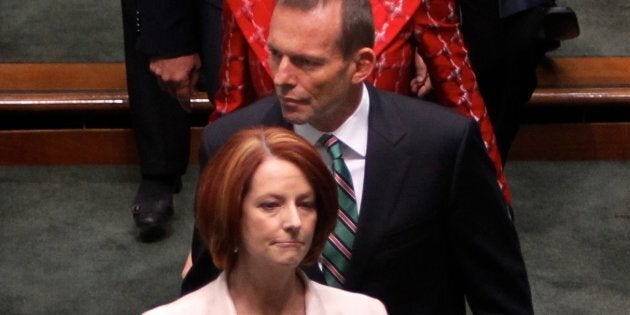 So with a hung parliament once again on the cards in Australia, we thought we'd revisit some of the controversial, big ticket legislation that was dropped between 2010 and 2013.
Among those laws were a few big ones:
The Carbon Tax: Despite election eve promises she wouldn't do it, Gillard introduced a carbon pricing scheme to take effect on July 1, 2012. The introduction of scheme eventually proved to be a major factor in Gillard's undoing, leaving her open to repeated attacks from her Coalition successor Tony Abbott. The carbon pricing mechanism was repealed, with effect from 1 July 2014.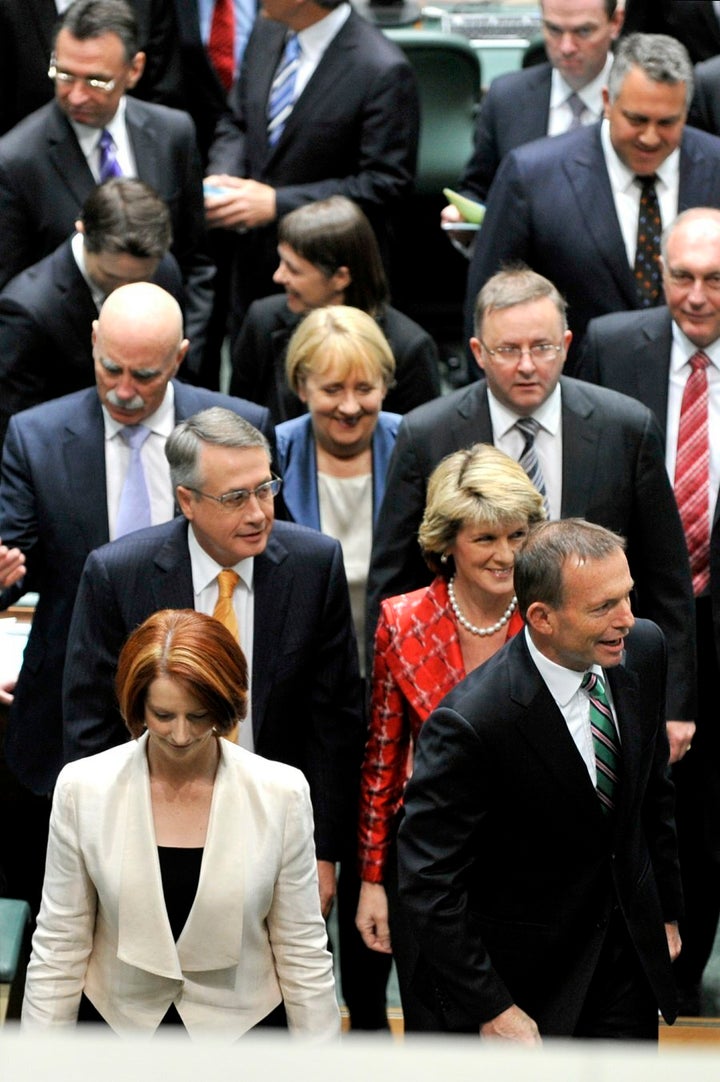 The Murray-Darling Basin Plan: A scheme to secure the long term ecological health of the Murray-Darling Basin, the plan passed its last hurdles in the parliament in November 2012.
The National Disability Insurance Scheme/ DisabilityCare: The bill for the NDIS was first introduced in November 2012. The NDIS aims to support Australians under the age of 65 who live with a permanent and significant disability, as well as their carers. The NDIS began to be rolled out across the country last week after a series of successful trials.
The Royal Commission Into Child Sexual Abuse:In November 2012 Gillard announced she would be recommending to the Governor-General a Royal Commission into Institutional Responses to Child Sexual Abuse be set up. So far the commission, which has probed dozens of religious and state institutions of various faiths and creeds, has referred 1,606 matters to authorities.
Plain Packaging For Cigarettes: The 43rd parliament managed to get the ugliest colour in the world (a sickly olive green, called Pantone 448 C) passed into law, forcing all cigarette companies to bear plain packaging and cover up their brand. It was enacted in December 2012.
The Parliamentary Budget Office: Established in July 2012 as part of a deal with cross benchers, the role of the PBO, according to its website, to inform the Parliament by providing independent and non-partisan analysis of the budget cycle, fiscal policy and the financial implications of proposals.