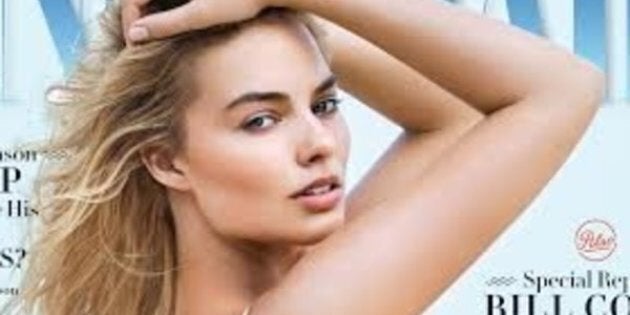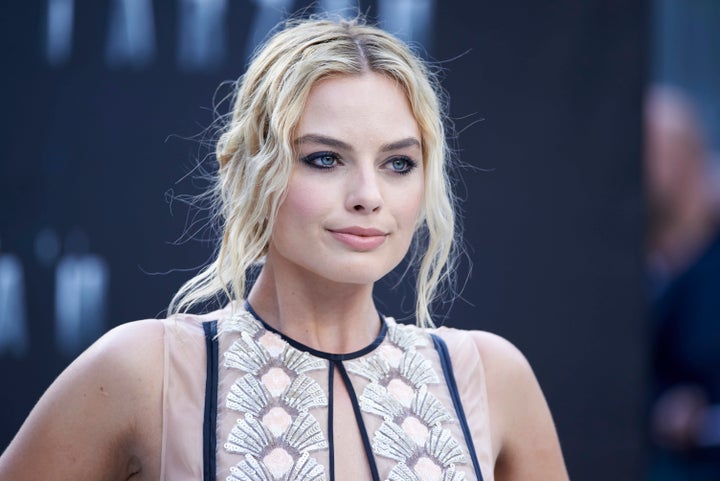 All eyes were on Margot Robbie in 2013's hit "The Wolf of Wall Street." The young Australian actress went toe-to-toe with seasoned screen veteran Leonardo DiCaprio and easily stole scenes with her perfect Brooklyn accent and wit as The Wolf's wife.
In a new interview with Vanity Fair, Robbie opened up about filming the movie and discussed those "awkward" sex scenes with DiCaprio.
"In that first low-budget film I did in Australia, I had a shower scene, so I was practically naked there as well, but it wasn't anywhere as much as in 'Wolf,' but it was still ... " the 26-year-old said, before clarifying. "Actually, I hadn't done a proper sex scene before. I'd done scenes where it's leading into sex or sex has just finished, but I hadn't done a start-to-finish sex scene like I did in 'Wolf.' That was my first."
Robbie added that filming the scenes were "so awkward" because of all the people standing on set. But not doing the scene was out of the question for the actress.
"It's just like, this is what you need to do -- get on with it," Robbie said. "The sooner you do it, the sooner you can stop doing it."
The actress has spoken about the movie's explicit scenes before, telling the Daily Beast in 2014 that it was particularly tough to film the scene where she and DiCaprio have sex on a pile of cash.
"I got a million paper cuts on my back from all that money! It's not as glamorous as it sounds," Robbie said. "If anyone is ever planning on having sex on top of a pile of cash: don't. Or maybe real money is a bit softer, but the fake money is like paper, and when I got up off the bed, I turned around to get my robe and everyone gasped. I said, 'What is it?' And they said, 'You look like you've been whipped a million times. Your back is covered in a thousand red scratches.'"
Good to know!
To read the rest of Robbie's interview with Vanity Fair, head here.