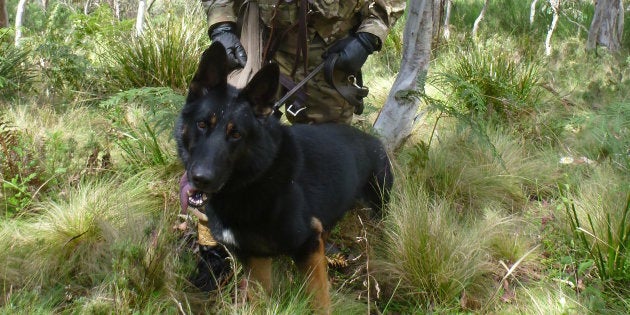 He helped arrest one of Australia's most wanted fugitives, Malcolm Naden.
He presented the State of Origin game ball not long after. He then almost prevented kick-off because he didn't want to let go of the ball.
PD Chuck, of the NSW Police Force was a character. And the force didn't want to let go of him either. But PD Chuck passed away this week.
Acting Sergeant Luke Warburton will miss him the most. 'Chuck' was his loyal partner and best friend in the force.
When Chuck delivered the game ball in the 2012 State of Origin.
"My fondest memory will be of Chuck visiting me in hospital after I was shot in January. Chuck was so excited to see me – and me him," Warburton said on Tuesday.
"Whenever I went to work and had Chuck out with me I knew he always had my back and we could take on any job," Warburton said.
"PD Chuck was a true police dog. He loved nothing more than seeing me walk to the backyard in my overalls as he knew he was going to work to do his favourite thing and chase bad guys."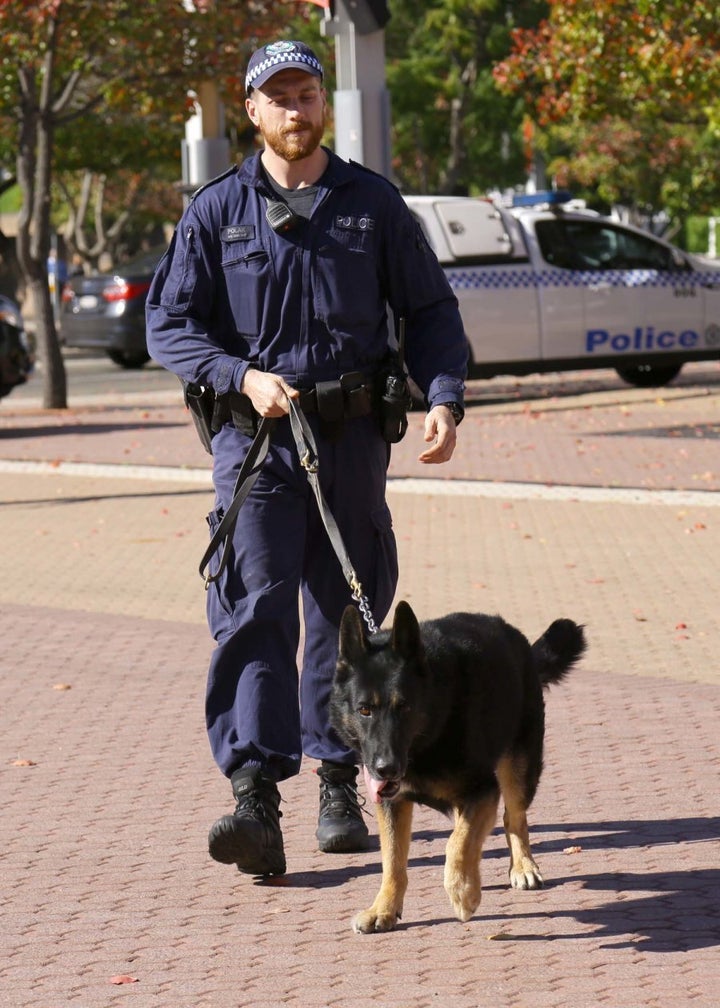 The most infamous of those "bad guys" was Malcolm Naden, who had been on the run for nearly eight years -- wanted for murder and aggravated indecent assault charges.
Police had Naden surrounded in Gloucester on the New South Wales Mid North Coast in March 2012 when Naden ran out the back of the bush hut in which he was hiding. He ran past Warburton and Chuck, who pounced and bit Naden on the leg.
Naden is now serving a life sentence, among others, behind bars.
Fortunately, Chuck will be remembered as many of his German Shepherd pups make their way into the New South Wales Police Force. He fathered three litters, so there's a whole heap of fond reminders.