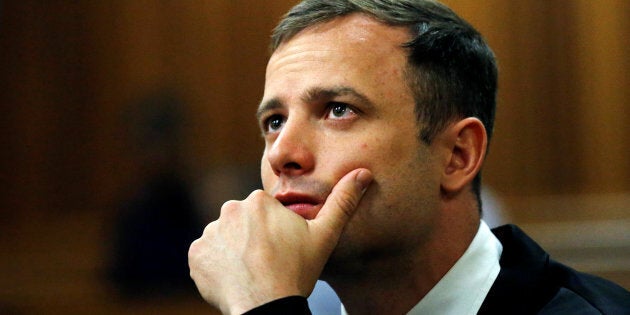 South African paralympic gold medallist Oscar Pistorius has been sentenced to six years' imprisonment for the murder of Reeva Steenkamp.
Judge Thokozile Masipa delivered the sentence on Wednesday morning (local time) and Pistorius was taken to jail immediately.
Pistorius was facing a recommended minimum sentence of 15 years' imprisonment after his charge of culpable homicide (similar to manslaughter) was upgraded to murder by South Africa's Supreme Court of Appeal in December.
"Public opinion may be loud and persistent, but it can play no role in the decision of this court," High Court judge Thokozile Masipa said during the ruling.
Pistorius shot Steenkamp multiple times through the toilet door in his Pretoria home. He claims he mistook her for an intruder. It was Valentine's Day in 2013.
Before his culpable homicide charge was appealed in December, Pistorius was serving a five year sentence. Of this sentence, Pistorius served 10 months behind bars before being eligible for parole under house arrest.
It has not yet been made clear when Pistorius will be eligible for parole under house arrest.
The increase in sentence has only been one year, but the murder charge is much more severe.
Judge Masipa said on Wednesday it would not be fair to give Pistorius the prescribed 15 year sentence, arguing a long-term imprisonment would not serve justice.
Judge Masipa also said Pistorius is a "good candidate for rehabilitation".
Pistorius' lawyers have said they will not be appealing the sentence, calling it 'fair'. However the sentiment online disputes this.