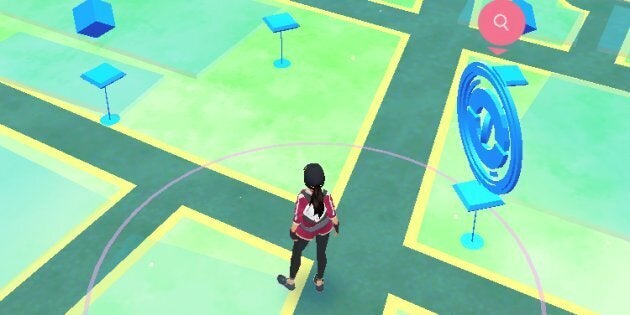 Pokémon Go, the augmented reality mobile game from Nintendo and Niantic Labs is available for download in Australia and New Zealand.
For those who haven't been listening to the buzz, Pokémon Go uses your phone's camera and location to put Pokémon in the real world.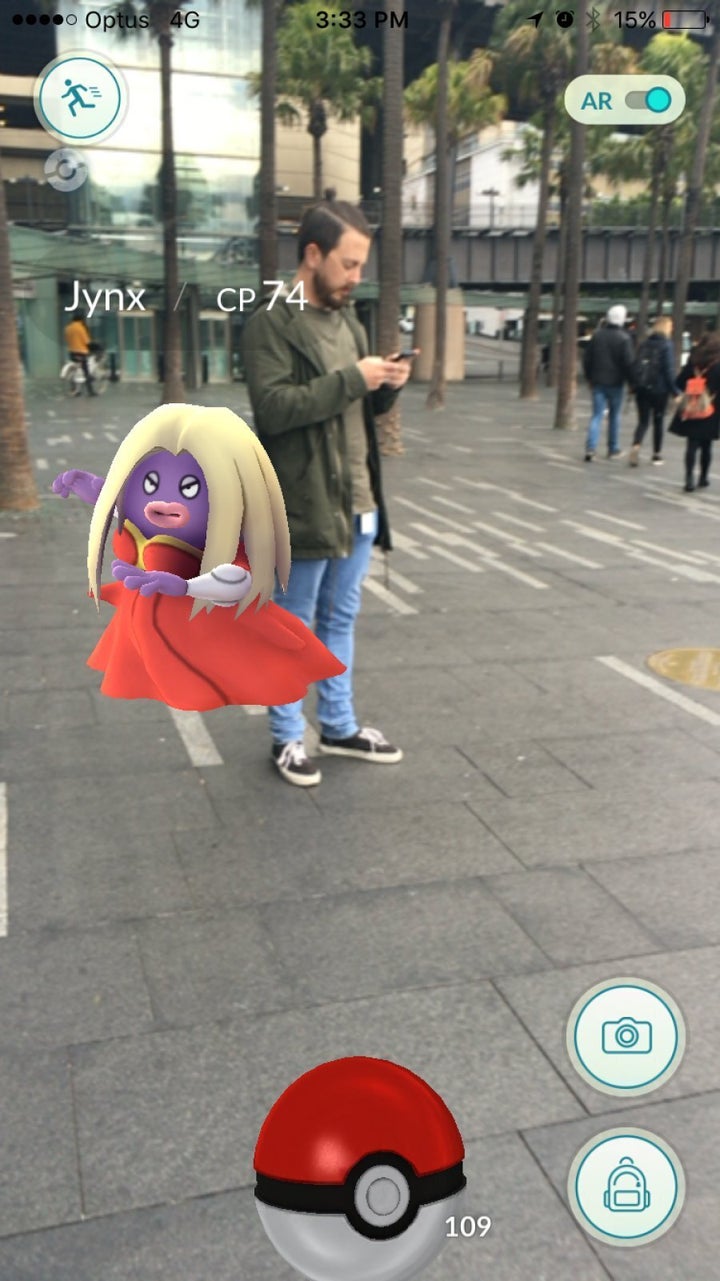 The game uses your phone's GPS system to locate monuments and various local landmarks from which you can pick up inventory such as pokéballs and potions. The game calls these Pokéstop's. Pokémon then emerge from the 'tall grass' and you have to catch 'em all.
The Pokéstop's give you information about the various landmarks, which is pretty great -- especially if you're traveling or don't pay attention when you walk around your own city.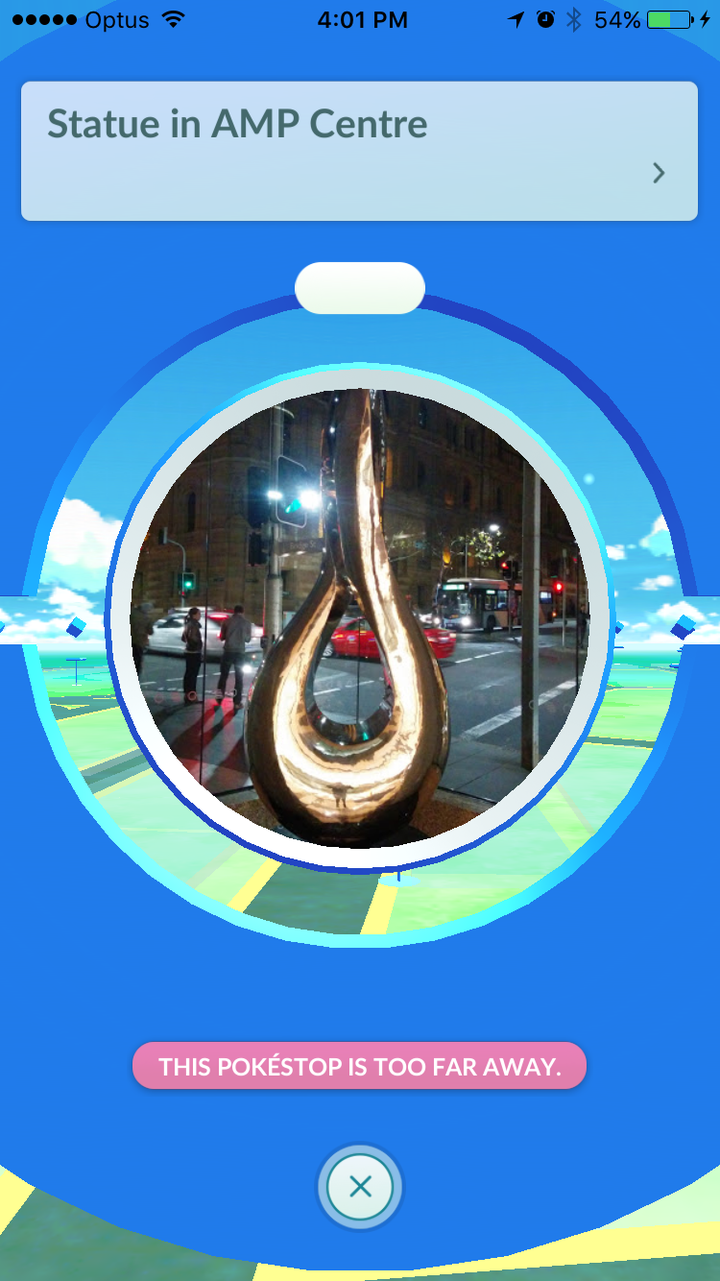 It encourages you to get out and explore the real world unlike some other mobile games that you can play from the comfort of your couch. You also have to pay particularly close attention to where you're going to ensure you don't miss any monuments. The downside is while you're physically in these cool places, you're probably not paying attention to them IRL because the game demands your attention.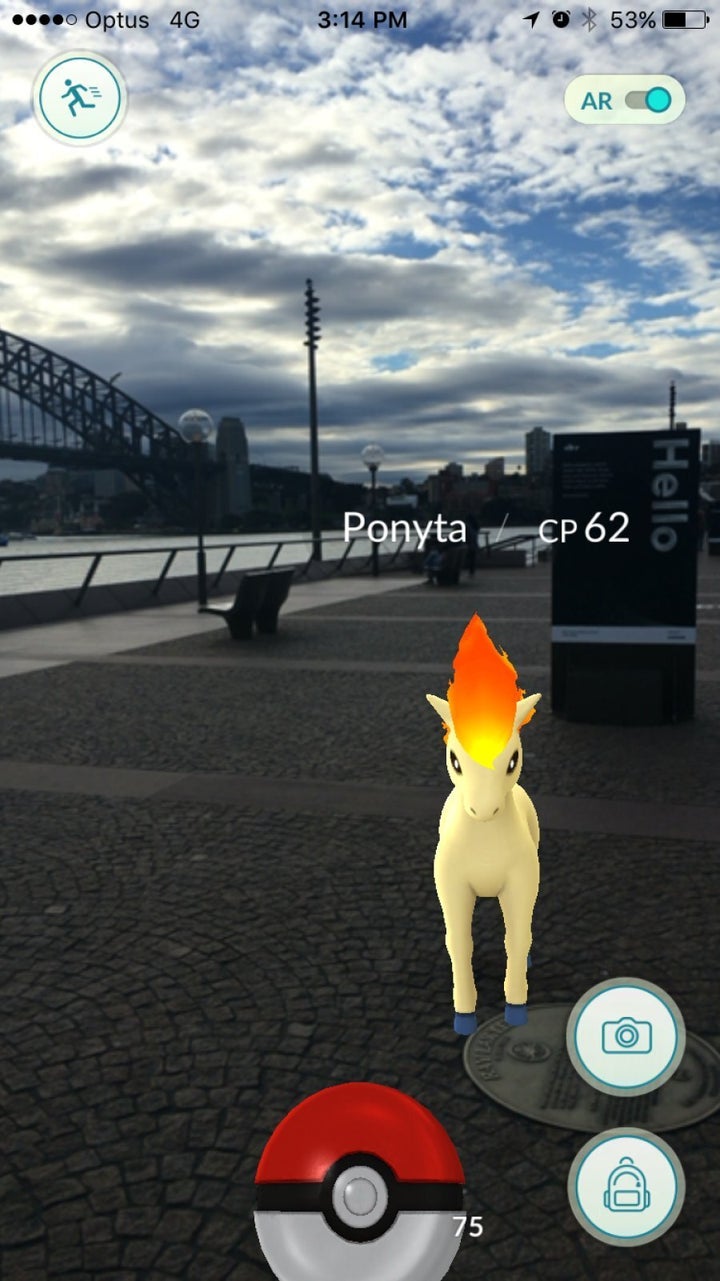 We missed two sets of traffic lights because my colleague was attempting to catch a wild Pidgeotto -- but at least we didn't cross while looking at our phones. Safety first, people.
Side note: it chews up a LOT of battery. But never fear. Nintendo have a fix for this, too. You can purchase a $35 wrist-worn wearable pokéball, due out later this month, that lets you play the game without having to unlock your phone.