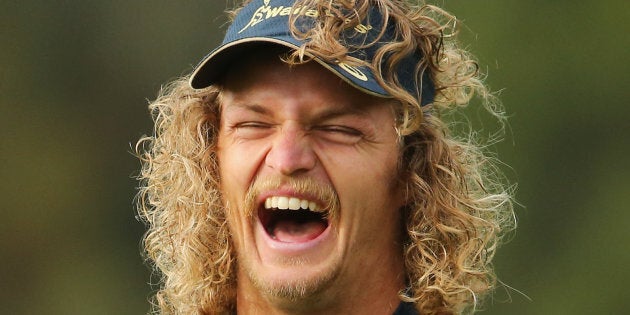 He's the Wallabies player who, at the peak of his career, left Australia for Japan to support several ill family members after his father was diagnosed with terminal prostate cancer.
Now, Nick Cummins is battling to make it into the Rio Olympics team after an injury following the Hong Kong Sevens.
He'll find out on July 14 but it clearly hasn't squashed his spirit. If you don't love Nick Cummins enough for his heart of gold, his alter ego The Honey Badger has just delivered some more.
Specifically for some tree huggers.
And in light of this we've trawled through the rest of his greatest lines on the side of the field, and nowhere near it. For all those unsure of the meaning behind The Honey Badger aka The Badge, here's your answer.
When his team loses, his post-game commentary doesn't.
And a few more, just for fun.