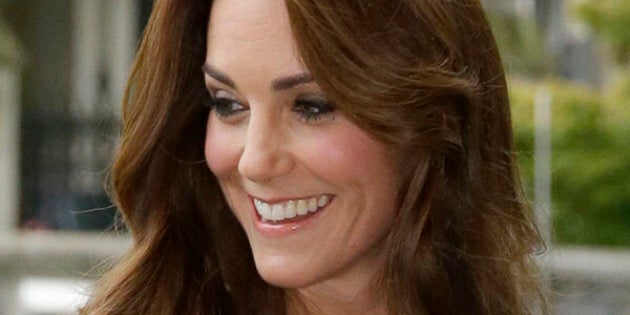 To quote the almighty Rihanna: Work, work, work, work, work.
Catherine, Duchess of Cambridge presented the Art Fund's Museum of the Year prize Wednesday at the Natural History Museum in London, where she mingled with guests, admired some photography, made walking steps in super high heels seem easy, and looked absolutely stunning.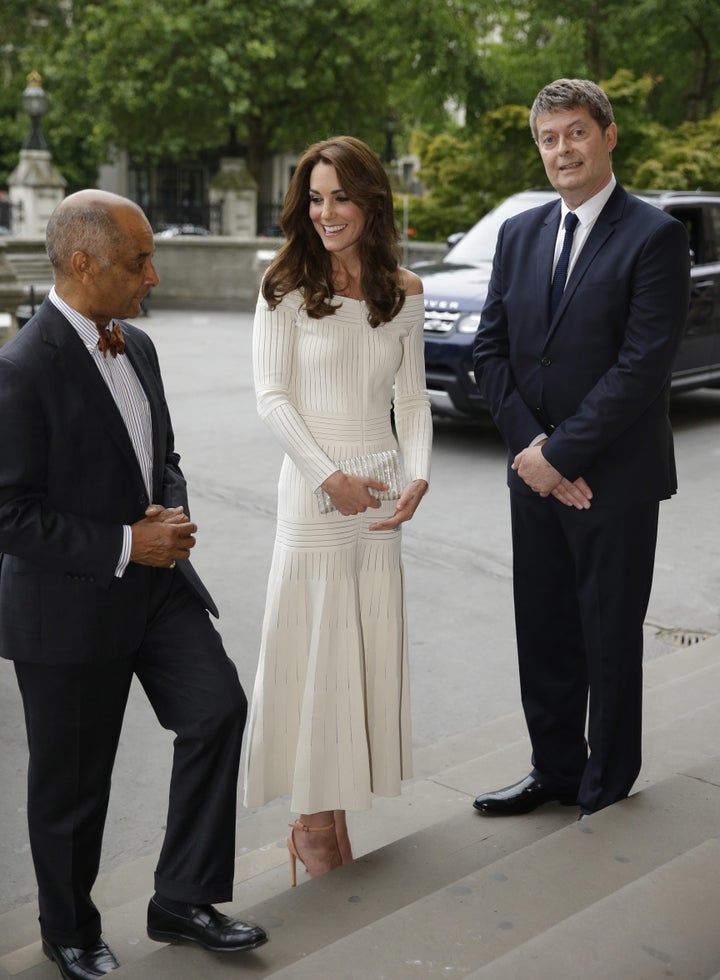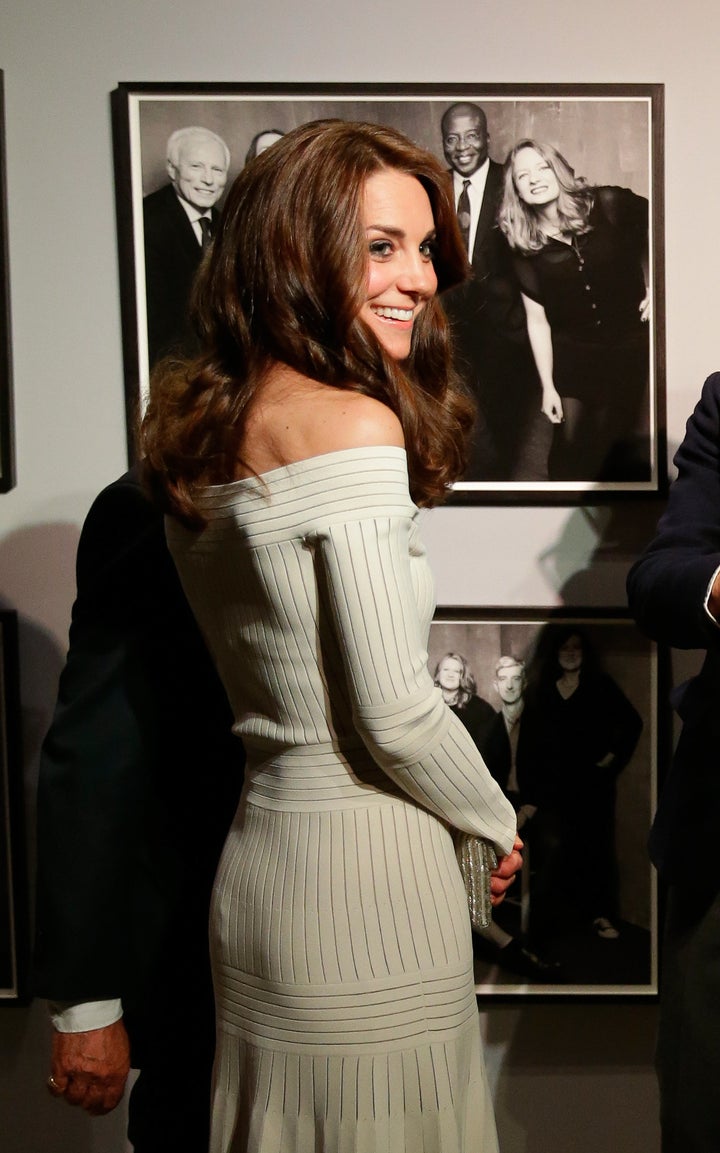 Others, like us, were too busy marveling at the fact that she was able to make movements like this...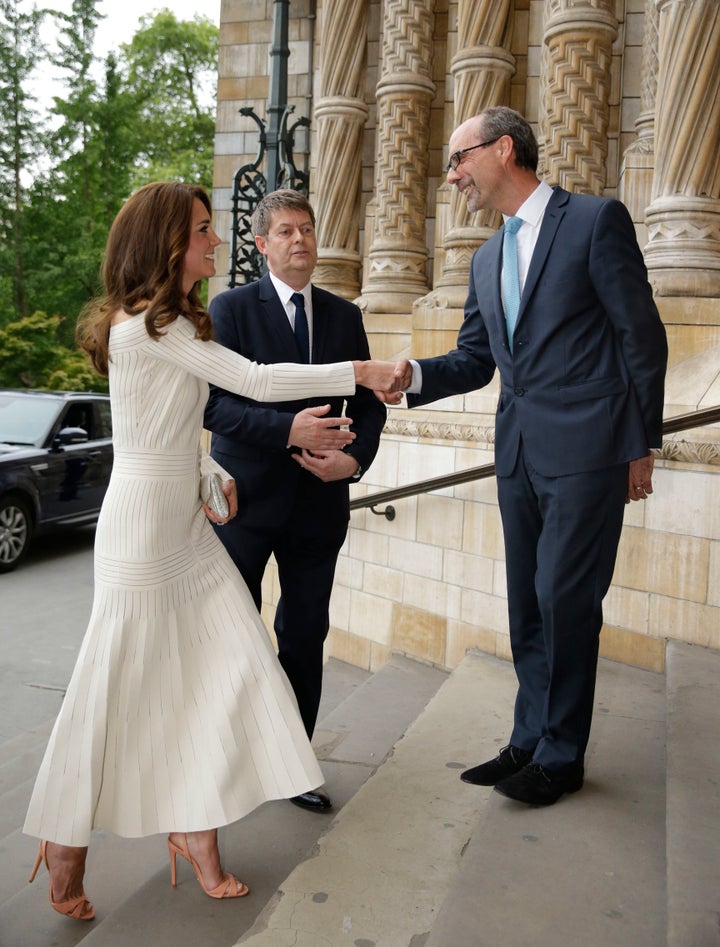 ...without the dreaded shoulder ride-up that's all too familiar to people who frequent this style of shirt or dress.
Keep doing what you're doing, girlfriend.