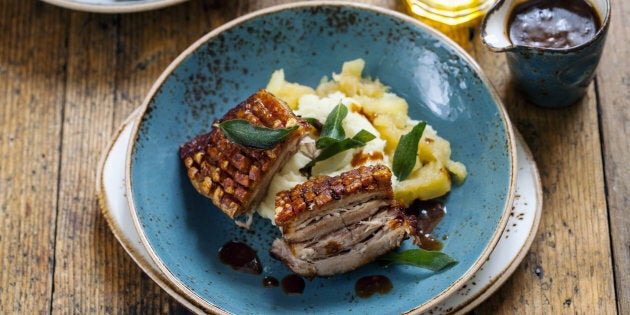 It's Sunday, it's cold and it's the perfect night for a roast.
Whether you invite over a group of friends, make it for your family or for yourself, whipping up a roast dinner is easy, delicious and make for excellent leftovers (chicken sandwich, anyone?).
Tips and tricks
1. Opt for quality cuts of meat
"Use quality proteins -- it may cost little more, however the results will be worth it," Varela told The Huffington Post Australia.
If you're unsure what cut to buy, head to your local butcher and ask for their recommendations for hearty, full-flavoured roasts.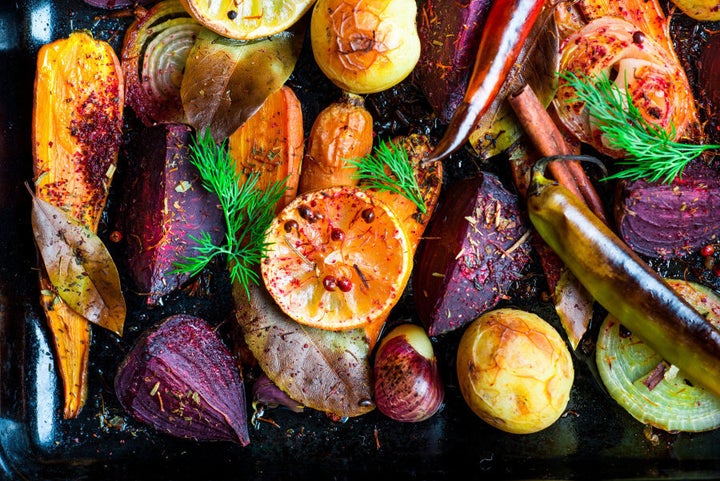 Winter is all about pumpkin, parsnip, sweet potato, brussel sprouts, fennel, leeks and swede. To get the best flavour and boost the nutrition, use your favourite in-season ingredients.
"See your local greengrocer for the best seasonal vegetables to use," Varela said. "Seeking out the best produce is all part of the fun."
Have you ever laboured over a roast and sat down to eat it, only for it to taste dry and chewy? Don't worry, getting the right baking time takes a little practice.
"Practice makes perfect. Make sure you take note of how your roast went in your oven and adjust the temperature and roast position accordingly," Varela said.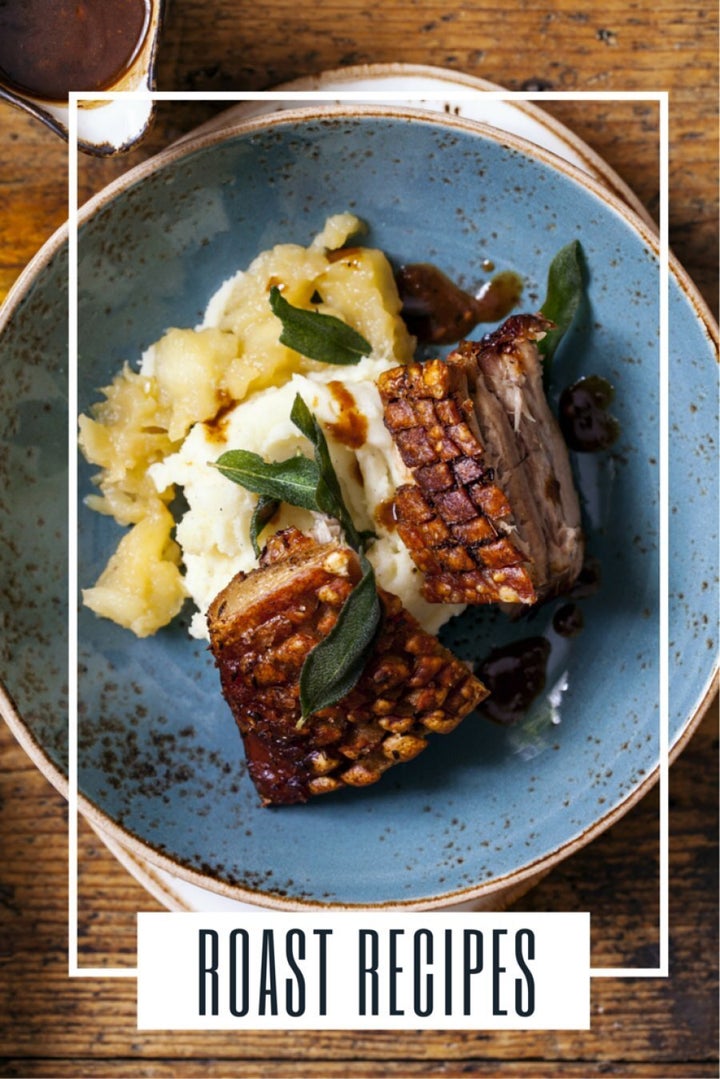 Roast pork with homemade apple sauce
This simple, easy to make pork roast lets the succulent cut of pork belly speak for itself. The pork crackling adds that familiar crunch factor while the apple sauce and sauerkraut cuts through the fattiness.
"Make your own apple sauce. It is super easy and tastes 100 times better than store bought!" Varela said.
1 nice thick piece of pork belly
Olive oil and salt and pepper
3 carrots, halved
4 pink lady apples peeled, cored and cut into pieces.
½ teaspoon of vanilla extract
Sea salt
50g butter
1. Preheat oven to 120°C. Place pork belly in a large baking dish and pour approximately one litre of boiling water over the pork belly skin. Gently score the skin with a small knife. Drain the water out of the baking dish. Add carrots to the pork and roast for two hours.
2. Take the pork out and pat dry. Heat the oven to 220°C. Rub the pork belly skin with oil and sea salt. Roast for 15 minutes until the skin is crackled.
3. Serve with mashed potato, sauerkraut and vanilla apple sauce.
Place all ingredients into a small pot. Cook over a low heat with lid on until apples are tender. Allow to cool slightly and puree.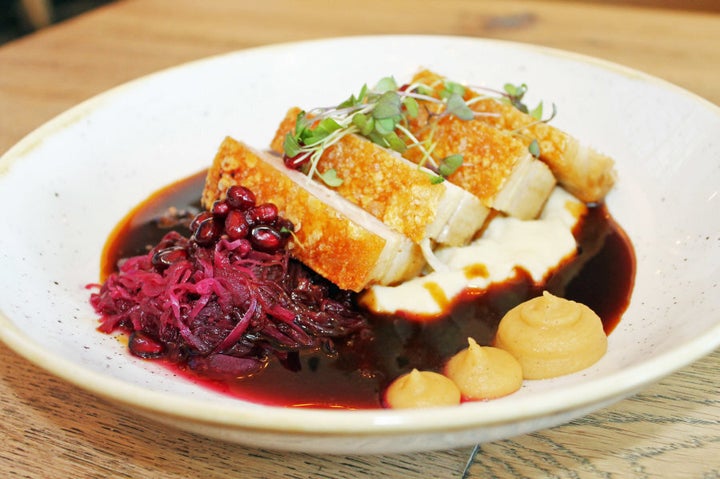 Roast chicken with thyme
Roast chicken can be one of the easiest dinners to make, but the thing that sets this roast apart is the extra step: brining the chicken.
By allowing the chicken to brine overnight, the flesh becomes more moist, while the skin remains crisp and flavourful. Delish.
1 x 1.6-2kg *brined free range chicken
150 grams butter
1 bunch of chopped thyme
3 large carrots, halved
Season with salt and pepper
4 litres of warm water
¾ cup Salt
⅔ cup sugar
¾ cup soy sauce
½ cup olive oil
100 grams agar
1. To make the brine, mix all ingredients into warm water and allow too cool. Place chicken in the brine overnight. In the morning, drain off chicken and pat dry.
2. Preheat your 180°C. Rub the chicken in butter, thyme and season well with salt and pepper. Put the halved carrots in a roasting pan and place the chicken on top with the breast facing up. Wrap the breast in foil and roast for one hour.
2. Remove the foil and roast for another 20 minutes. Pick the thigh with a skewer the juice will run clear when ready. Serve with your favourite seasonal roasted and steamed vegetables.