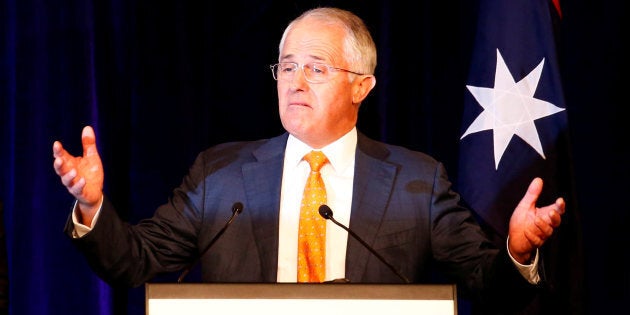 "A win is a win is a win," said Finance Minister Mathias Cormann of the Coalition's election result on Friday.
Is it though? A win, we mean?
Governing his party, let alone the country, will not be easy.
Turnbull faces the strong possibility of an unmanageable senate, where crossbenchers Derryn Hinch, Pauline Hanson, Nick Xenophon and Jacqui Lambie are set to take their seats.
One Nation wants a Royal Commission into Islam, while Nick Xenophon supports Labor's Royal Commission into banks and Derryn Hinch wants a Royal Commission into Family Courts and Child Protection.
It's been suggested the PM will rely on Labor and the Greens in the Senate in order to limit dealings with the crossbenchers, but this likely won't sit well with conservative MPs still angry over the Labor/Green Coalition of 2010-13.
"There were eight moving parts in the last Senate, none of which had virtually anything in common," he said, referring to the previous crossbench make-up of eight individuals.
"Now in the new Senate, it's very likely we may have fewer moving parts because of those blocs."
The PM also potentially faces internal party recriminations and ongoing pressure over the close election result. Some with axes to grind have already raised their voices.
Bernardi also had a go at Liberal party pollster Mark Textor, tweeting him on election night.
With the Coalition yet to be assured of a 76 seat majority, the PM is being lent support by Independent MPs such as Bob Katter, Cathy McGowan and Andrew Wilkie, who have all but guaranteed supply and promised not to be destructive.
But Katter, who ran a campaign ad where he shot the major parties dead, may have dampened Coalition hopes of setting up the Australian Building and Construction Commission, which critics say is aimed at busting unions.
The ABCC was one of two bills that failed to pass the senate, triggering the double dissolution election on May 8.
"If there is the slightest hint of union-bashing, I can assure you all bets are off," Katter told journalists on Thursday, also informing them he was supporting the government with "no great enthusiasm".
Having taken the government to the brink, Labor is also reenergised. Bill Shorten looks to be safe in his leadership for the time being and is already capitalising on the potential chaos.
While Shorten was conciliatory in conceding defeat on Sunday, stating that he hopes "the Coalition does a good job", last week he predicted that Turnbull would have a difficult fight ahead over the budget and the same-sex marriage plebiscite.
"In the House of Representatives, he'll be hostage to Mr Abbott and the right wing of the Liberal Party and in the Senate he'll be hostage to Senator Hanson-elect and other right-wing senators," Shorten is reported to have said.
While addressing caucus in Canberra on Friday, Shorten predicted the country would be back to the polls within the year.
"Is it as good a result as we would have liked?" Cormann asked himself aloud on Friday morning.