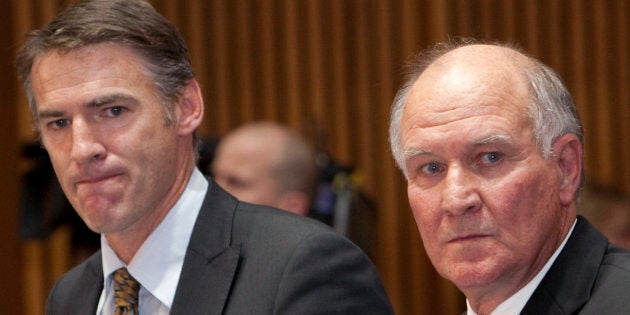 It's looking like the Coalition will have the numbers to form government, whether it's a minority or a majority. But while the Australian Electoral Commission continue to count votes over the weekend, one thing remains clear.
Even if there is a hung parliament, the boys of Gillard's 2010 hung parliament will not be back in town.
Yes, they both released books detailing the highs and lows of their political careers and everything in between.
And yes, they were both unsuccessful in reclaiming a seat this election so we will not be experiencing any form of nostalgia with Katter, Oakeshott and Windsor returning to decide the fate of parliament.
Oakeshott, the former Member for Lyne decided to contest the New South Wales seat of Cowper, because the electoral boundaries moved since he last ran. Oakeshott lost to National MP Luke Hartsuyker.
However, there is going to be no lack of drama and debate in Canberra with the House of Representatives now home to Nick Xenophon Team MP Rebekha Sharkie, Katter, Greens MP Adam Bandt and independent MPs Cath McGowan and Andrew Wilkie. You can read all about them here.
The senate is even more interesting than it was before with crossbenchers including Pauline Hanson who wants an inquiry into Islam, Derryn Hinch, Nick Xenophon and Jacqui Lambie all returning (or entering) Canberra.