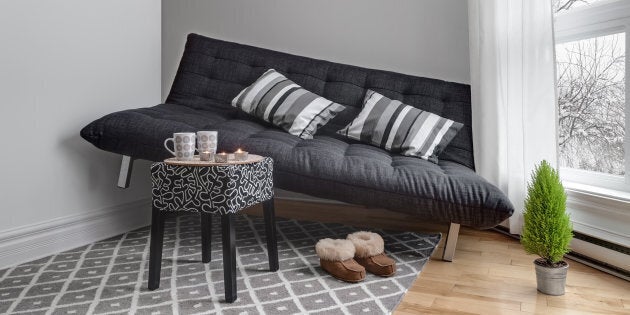 Like it or not, apartment living is on the rise across Australia, meaning most of us will have to swap the dream of a white picket fence for an underground parking spot, at least for now.
It also means space is becoming more and more of an issue, and unless you're the proud owner of a penthouse or are really into the cluttered look, it's time to get smart about how to decorate smaller areas.
"From what I'm reading in the market, people are downsizing," Tiffany Buckins, Country Interior Design Manager for IKEA Australia told The Huffington Post Australia.
"We're seeing lots of people moving from bigger homes to smaller spaces and taking their big sectional sofa or over-sized dark wood entertainment system with them, trying to fit it into a small apartment and then wondering why it doesn't work.
"If this is you, it's time to consider an overhaul when it comes to your taste."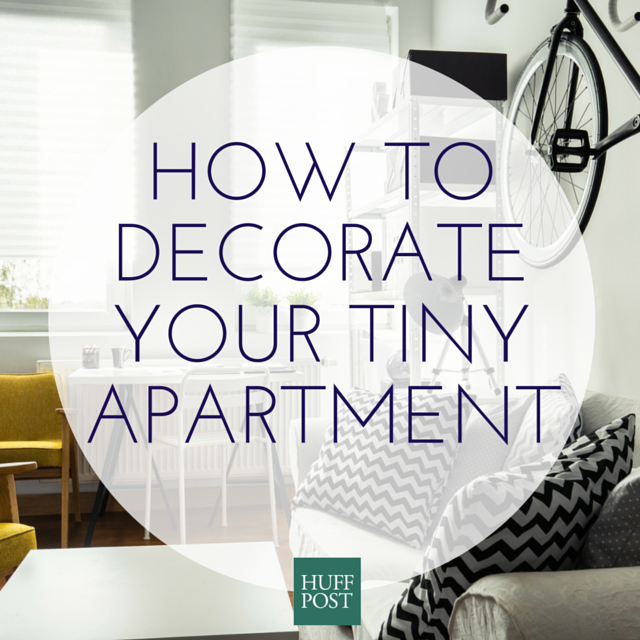 Think vertically
According to Buckins, when decorating, most people tend to concentrate too much on what can be seen easily at eye level, meaning we're actually making the area look smaller as well as missing out on utilising heaps of higher space.
"It's really important to maximise the proportions by using the height of the ceilings," Buckins said. "Go 'up' with your storage -- right to the ceiling, if you can -- and look at window treatments with soft sheer curtains or sheer panels that go from the ceiling to the floor. This can help to really elongate the space.
"Be incredibly deliberate with the positioning of your storage. Consider using glass up high to showcase prized possessions, and closed-off storage further down."
The thinking behind having the heavier storage closer to the ground isn't just for practicality; it also plays into the design term "grounding your eye".
"When you think of the lights and darks within a space, you want to have a lighter colour palate up top, as it feels more open," Buckins said. "Then on the bottom half of your space use darker colours or closed storage, which are a bit heavier.
"It's all about the proportions and having those heavier, closed storage [units] on the bottom. It just works better in a small space."
Choose your furniture wisely
"Purchase minimal furniture pieces," Buckins advised. "Aim for open storage units and smaller scale pieces.
"If someone wants to go with a larger scale furniture piece, like a three-seater sofa, that's ok, but make sure it has space around it so it can breathe and really be the hero of the room."
Play with colours and prints
"Personally, I'm not really a fan of old-school tricks such as mirrors [used to make a space appear bigger] because they can date a space really quickly," Buckins said.
"In my opinion, it's much more important to play with colours and prints within a space. For a small space, it really can work wonders. '
"When it comes to prints, keep the print patterns small in scale as it calms the eyes. Have fun and mix and match but keep within same colour palette.
"Try to stay consistent with your theme and limit the amount of colours you use. Keep the 'pops' of colour you put in the space limited and deliberate, and if you want to use dark colours, keep it lower to the ground (for example, a dark sofa or rug) so you have that visual break in a light and airy space."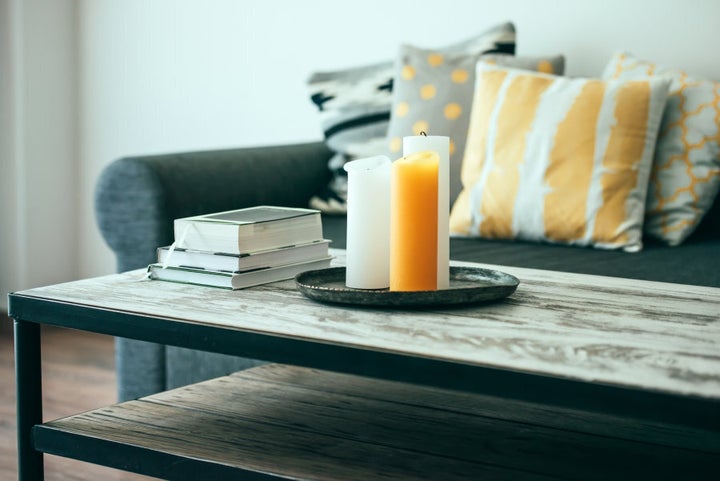 That's not to say lighter tones should be ignored, however. Far from it.
"It's really important to work with lighter colours," Buckins said. "Especially pastels but not old type you might be thinking of. There's a whole new wave of chalky pastels that are just beautiful and go beautifully with light woods, light stained oak, birch, white furniture... so there's also the option of keeping it really light and neutral.
"I'd also recommend working with natural fibres in various textures to add interest and depth. Sheepskins are really nice at this time of year, as well as natural fibre rugs such as jute."
No window? No problem
If you have a room without a window and don't want it to look like a dark box or a storage cave, Buckins says lighting is your new best friend.
"Keep it light and bright, go monochromatic with your palette and incorporate lots of lighting to create mood and interest," she said.
"If you can't see the outdoors, it helps to bring it in.
"For instance I've seen a lot of hanging plant holders on the market right now that hang from a ceiling in a nice formation, which look beautiful and don't take up valuable floor space."
Get smart about storage
"In order to maximise the space you're in, you have to actually store," Buckins said. "Purchase multi-functional furniture pieces first. Consider coffee tables with drawers, which can serve as a place to put remotes, or coffee tables that also act as foot stools.
"Use stackable stools or step stools as side tables, or a chair as a bedside table.
"Sofas that covert into beds or are completely modular are also useful. Or, if you're really, really desperate for space, use a loft bed, which allows you to have the underneath space for storage."
"Another important point is when it comes to storage it's important to maximsise your space in really unexpected spaces," Buckins continued.
"For example, behind doorways, use hooks that go over your door.
"Storage under your bed, where people wouldn't normally look, is also perfect for winter clothes and doonas.
"Shelves above your doorway is another good idea. Use every unused centimetre in the home."