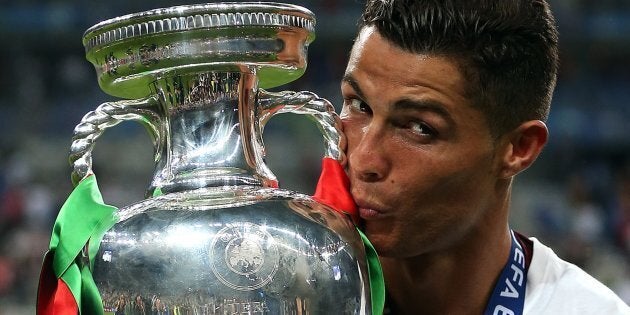 Widely considered one of the best two footballers in the world, Cristiano Ronaldo didn't have much of a chance to show his skill on the pitch during Portugal's 1-0 victory over France in the Euro 2015 final after he was stretchered off the field in the 24th minute with an injured knee.
But that didn't stop Ronaldo from becoming as vocal off the pitch as the close to 76,000 roaring fans in attendance at the Stade de France in Paris on Monday (AEST).
Ronaldo even managed to out-scream the head coach of Portugal, Fernando Santos -- just look at those arm gestures and facial expressions.
The intensity must have worn off on the players still on the pitch, as Portugal went on to lift their first ever major international piece of football silverware after a tight match that was decided in extra time.