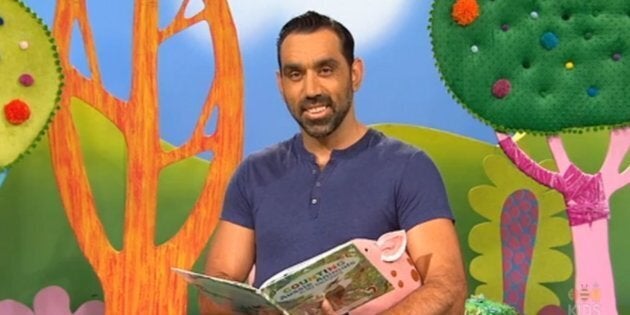 We always suspected Adam Goodes' talents extended beyond the footy field. What we didn't expect was for him to suddenly crop up on an episode of 'Play School'.
Yet this is exactly what the former Sydney Swans player and Australian of the Year has gone and done, showing quite the affinity for children's entertainment in the process. (Who knew?)
Reading from the book Counting Aussie Animals in my Backyard by Bronwyn Houston, Goodes counts frogs, mimics kookaburras and occasionally chats to a stuffed toy pig named Slush.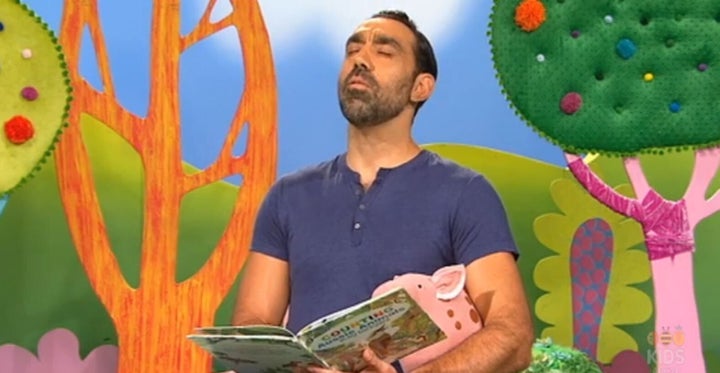 It's definitely a far cry (ha) from how we're used to seeing the 2014 Australian of the Year and dual Brownlow Medallist, though we have to say his appreciation of the Aussie fauna appears to be second to none.
And his kookaburra laugh is a thing to behold.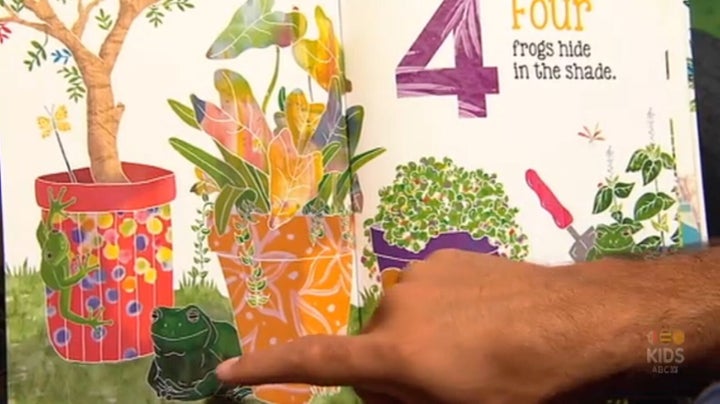 Goodes is just one of the many Australian celebs scheduled to make a cameo on 'Play School' in the following month, as the popular children's show celebrates 50 years on air.
Other names set to appear include Annabel Crab, Leigh Sales, Bernard Fanning, Carrie Bickmore, Dami Im, Delta Goodrem, Guy Sebastian, Hamish and Andy, Josh Thomas, Kate Ceberano, Kate Miller-Heidke, Lee Lin Chin, Missy Higgins, Molly Meldrum, Charlie Pickering, The Umbilical Brothers, Tim Minchin and You Am I.
You can check out the entirety of Goodesy's segment here.