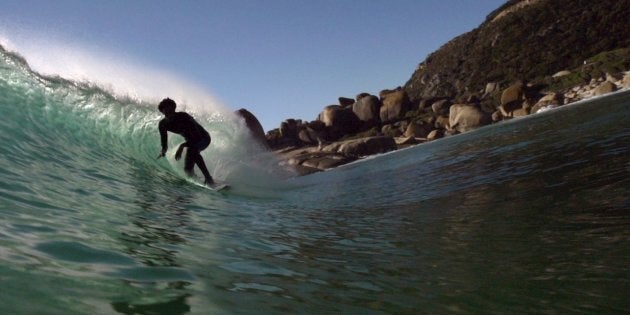 Surfing may be one of Australia's most beloved pastimes, but for the children of South Africa's Masiphumele township it's a lot more than simply recreation.
It's a chance to escape the hardships of poverty in one of the toughest areas of Cape Town -- a place where you've likely witnessed, or even been a victim, of violent crime.
The town's young residents, and their escape into the nearby waves through surfing, is the focus of Tuesday night's Foreign Correspondent program on ABC television.
It profiles the work of Waves for Change, an organisation that aims to get local kids on to surfboards and is now running programs across three townships, with more than 200 children signed up.
The learn-to-surf school even runs near Robben Island, where Nelson Mandela was imprisoned during the apartheid era when beaches in South Africa were racially segregated.
"The water can make you feel better," says one of the young participants profiled in tonight's report.
"If you've got stress the water can make you feel better. Catching waves, it gives you something strong."
The program is one of many around the world to use surfing as a form of therapy, including to help ex-soldiers cope with Post Traumatic Stress Disorder in the UK and the US.
Although surfing has yet to be formalised as a form of therapy, it has also been used to help people recover from mental illness.
Freedom Riders airs on ABC television at 9.30pm Tuesday night (AEST).