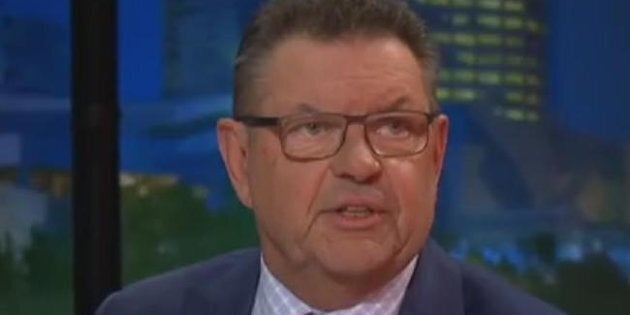 Veteran broadcaster Steve Price says he has no regrets about calling a female journalist "hysterical" on Monday night's Q&A program.
Price was engaged in a heated fracas with Guardian columnist Vanessa Van Badham on Monday night's ABC current affairs program that unleashed a torrent of social media responses on Tuesday.
The backlash against Price stemmed from labelling Badham "hysterical" in a verbal exchange about the issue of domestic violence in Australia.
On Tuesday night, Price defended his comments, saying it was not an inappropriate way to describe his co-panelist.
"I think I accurately described how she was behaving," he told Channel 10's The Project.
"I won't be verballed by somebody over such an important issue ... I never joke about those issues and I take the issue of domestic violence very seriously."
Price also refused to acknowledge that his word use was inappropriate, despite The Project host Waleed Aly describing the historically gendered and oppressive overtones of "hysteria".
"I would have used the same word about you or Carrie," Price told Aly.
"I have no background knowledge of the word 'hysteria.' I was describing her as hysterical because I think she was."
His appearance on The Project is one of a number of defenses he has made throughout the day.
The much-talked-about spat between the Price and Badham was triggered by a question about Collingwood Football Club president Eddie McGuire's controversial drowning 'joke' targeted at sports journalist Caroline Wilson.
After pointing out that he knew McGuire, Price called the comments "a bunch of blokes laughing about things they shouldn't have laughed about" and soon after, the terse back-and-forth with Badham kicked off.
Read more about last night's televised blow-up here.