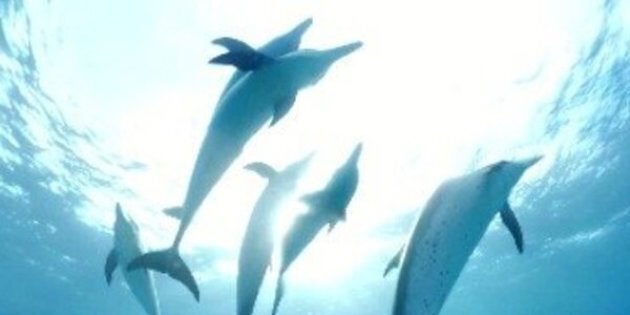 Under typical circumstances, we would never advise using a screen in order to take a break from the daily grind.
But these surreal 360-degree photos are one VERY stunning exception.
The photos below were captured with technology that allows viewers to toggle around the screen for panoramic views that feel similar to looking through virtual reality goggles. From Alaska to Cuba, these postcards from around the planet are a perfect way to take a vacation at your desk while basking in the wonder of our wide, wide world. Take a look!
1. Dive with dolphins in Bimini, Bahamas.
2. Tour Portage Glacier in Alaska.
3. Take a walk on Sunset Beach in Oahu, Hawaii.
4. Hang out by the water in Havana, Cuba.
5. Stand in the middle of Times Square, New York.
7. Kayak around Surprise Glacier in Prince William Sound, Alaska.