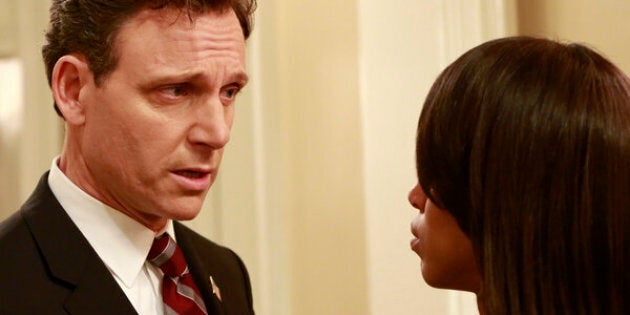 Let's be real: Breakups, without a doubt, are one of the worst human experiences you can endure.
It doesn't matter if you didn't see it coming or if you knew the end was inevitable, the agony is real and pervasive. And it's not just in your imagination: Research shows that you experience physical pain and health effects when you're heartbroken. It's no wonder coping after a split can be so difficult.
While vices ― like a pint of ice cream or a night out ― can ease the pain in the short term, there are a few science-backed tricks to help get over an ex for good. Below are several healthy ways you can boost the healing process, according to research on the subject.
1. Listen to sad music.
There's a reason Adele is so magnetic after heartbreak. Research shows your brain is drawn to sad music. A 2014 study found that listening to sad music can prompt positive emotions like peacefulness in the listener, which could explain why you're drawn to it after a breakup. Go on, press play.
2. Reflect on your breakup.
It's tempting to file your ex away in a distant corner of your mind where you don't have to think about them, but that attitude may be doing more harm than good.
Research suggests that taking the time to actually think about your split may help you heal from the pain quicker. The study found that those who thoughtfully reflected on the motivation for finally ending the breakup over the course of nine weeks had an easier time accepting the breakup. The person also felt less lonely.
3. Hang with your BFF.
Admit it, your true other half is your best friend ― and spending some quality time with that person post-split can help you feel better. Research shows that hanging with a close friend can reduce stress in the body, something you're likely feeling right after you end your relationship. Give 'em a call.
4. Focus on the positives of the split ― then let yourself grieve.
Did your significant other argue unfairly? Do you miss having single nights out with your friends? Focus on the silver linings of the dissolution. Research shows an optimistic attitude can lead to a higher quality of life.
Of course, you can't be expected to keep an upbeat demeanor all the time. Go ahead and sob it out if you need. Studies also suggest that crying can feel therapeutic and increase your mood after the episode.
5. Consider the rebound.