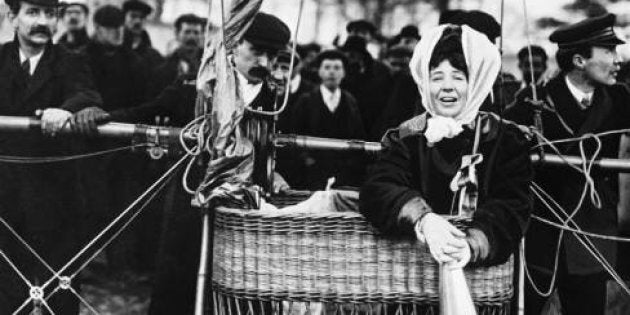 South Australian Muriel Matters was a force to be reckoned with in the Australian and British Suffragette movement. She relocated to the UK in 1905, dedicating herself to the Suffrage cause in some fearless and fabulously hair-raising ways.
She was a tireless campaigner for women's right to vote and nothing could stop her from spreading the word: not being dragged out of Parliament House, not being forced to land her airship in a farmer's field and definitely not spending four weeks in prison for her disruptive behaviour.
It would take several women today to achieve what Muriel Matters achieved on her own.
Australian women won the right to vote twenty years before the UK. So Matters decided to move to London and help her 'sisters' in Blighty. So while most of the world knows the names of UK suffragettes like Emmeline Pankhurst, the names of the Aussie suffragettes should be equally - or arguably more - famous, seeing as they were two whole decades ahead of the Brits. (New Zealand suffragettes won the right to vote one year before Australia. But, in Australia, women were also allowed to stand for parliament, which took longer in NZ).
Sadly, Indigenous women did not receive the right to vote until 1962.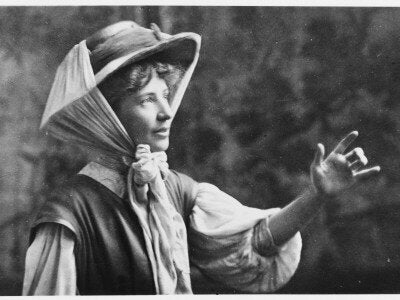 Matters first made a name for herself when she chained herself to a grille in the Ladies Gallery of the House of Commons. Due to a technicality, Matters became the first woman ever to speak inside Britain's Parliament House. That's because she was attached to the grille in the room and became quite vocal as she was being dragged away.
She was arrested later that day for 'creating a disturbance' in the yard. Her companion, Helen Fox, was said to be disappointed that she wasn't arrested too. Matters was found guilty of 'wilfully obstructing' police. She was sentenced to one month behind bars at Holloway prison.
The reason Matters chained herself to the grille was because this grille was in the Ladies Gallery in the House of Commons and was used to obscure the women's view of parliamentary debates. This grille was seen as a symbol of the oppression of women and Matters felt very strongly that it should be removed. By chaining herself to it, this grille was removed, although only temporarily.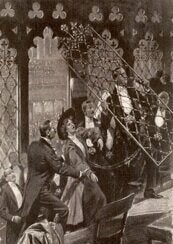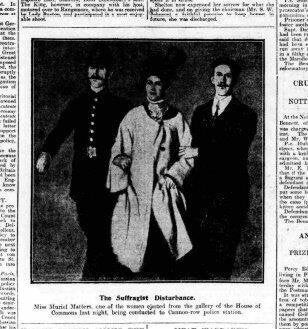 It's important to note that there was a huge movement against the suffragettes, which is one reason why it took such a long time for women to win the right to vote. Among other issues, there was an enormous 'fear' that women, once given the right to vote, would neglect their duties and that men would suddenly have to cook and look after the children. How shocking!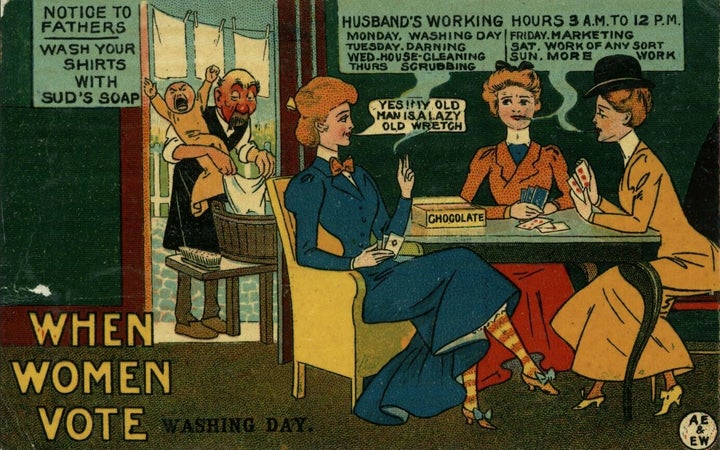 In 1909, Matters took to the skies, armed with boxes of handbills labelled 'Votes for Women'. Her main aim was to shower King Edward VII and the British Houses of Parliament with the handbills which were to be dropped from an airship.
It all came about because Matters was friends with Henry Spencer, a Suffragette supporter who happened to have his own airship. Spencer had actually built the airship himself, so Matters clearly kept herself in like-minded company when it came to 'can-do' people. The hydrogen-filled airship was flown from a field near the Welsh Harp Lake in Hendon, north of London.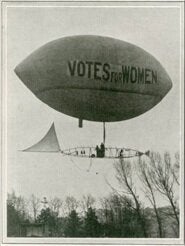 Matters explained her plan to Spencer: his airship was to be painted with the slogan 'Votes for Women' and then they'd weigh it down with hundreds of handbills, with the same slogan, and throw them down to the lawns of Parliament House where there was a planned procession for King Edward VII.
Sadly, due to windy conditions, the airship didn't make it as far as Houses of Parliament. Instead, it landed on a field in a farm in Surrey. Interesting point: the field where they landed is now an RAF museum.
The failure did not put a dent in Manner's armour because her exploit created headlines around the world, gaining valuable publicity for the suffrage movement.
Matters was the brains behind another publicity stunt when she got a horse-drawn caravan to tour England, to spread the 'Votes for Women' word and recruit other suffragettes. The Women's Freedom League Caravan made its way around the south coast of England.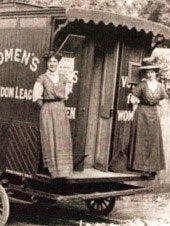 Frances Bedford is the Secretary of the Muriel Matters Society (she is also a serving member of the South Australian parliament) and strongly believes Matters' name should be well-known in Australia.
"She was a wonderful person with a wonderful story. She championed so many important social justice causes, many are sadly still relevant today," Bedford said.
Bedford takes time to visit schools and local communities throughout the year, promoting Matters and the value of the vote. She'll be in London in August to open the UK chapter of the Muriel Matters Society.
Muriel spent the rest of her life in the UK. It wasn't until she was in her 50s, in 1928, when the women of Great Britain finally were given what they'd been campaigning for: the right to vote. (Partial suffrage had been given to women in 1918).
Matters lived to the ripe old age of 92 and, even in her old age, would delight in writing letters to newspaper editors and was still heavily involved in the community. These days Matters is a little-known name when it comes to the suffrage movement but it is a name that the Muriel Matters Society is determined will live on as an important part of Australian and British history.