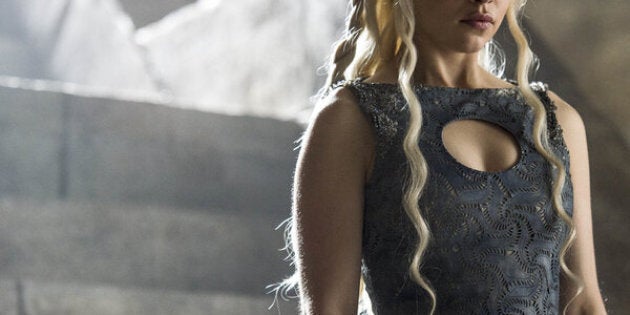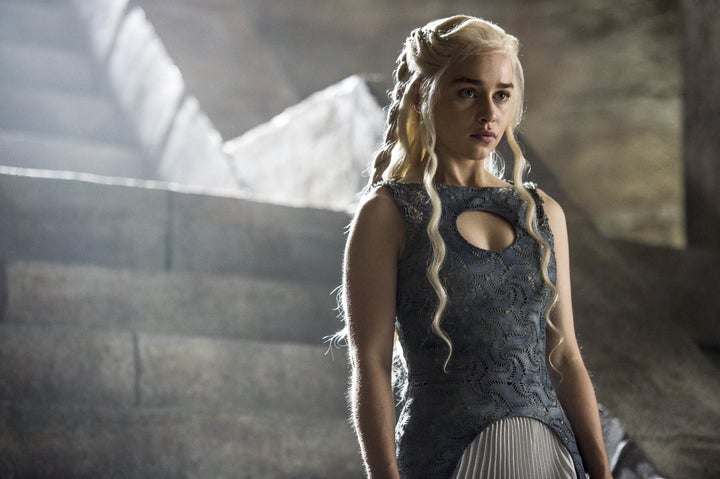 All men and women must be nominated.
"Game of Thrones" fans are most likely very happy right now, as a handful of actors from the beloved HBO show received Emmy nominations on Thursday.
Although no one was nominated in the leading role categories, Peter Dinklage (Tyrion Lannister) and Kit Harington (Jon Snow) were given kudos in the Supporting Actor in a Drama Series category while Emilia Clarke (Daenerys Targaryen), Lena Headey (Cersei Lannister) and Maisie Williams (Arya Stark) appeared on the Supporting Actress in a Drama Series list.
This is Harington's and Williams' first Emmy nominations, Clarke's third and Headey's second. Dinklage has been nominated for his role as Tyrion in this category six times and has won twice.
"Game of Thrones" nabbed 23 total nominations for its sixth season, including Outstanding Drama Series, Guest Actor (Max von Sydow), Directing for a Drama Series (Jack Bender and Miguel Sapochnik), Writing for a Drama Series (David Benioff and D.B. Weiss), as well as Special Visual Effects, Sound Mixing and Costuming.
The cast and crew were, of course, thrilled to be honored. Kit Harington issued the following statement after hearing the news:
It is a serious understatement to say that I am somewhat stunned. For my work on "Game of Thrones" to be recognized in this way is an emotional moment for me. I could not be more humbled.
Maisie Williams told the following to The Huffington Post in a statement:
I am so grateful to be a part of "Game of Thrones," so to be nominated for an Emmy is beyond words, but I would like to say thank you to George for creating such an amazing character and to Dan, David and everyone associated with the show who bring Arya to life.
Season 6 of the show was one for the books. The season premiere marked a series best for the fantasy epic, drawing 10.7 million viewers, including numbers from the on-air premiere, repeats and early returns from HBO's streaming services, while the series ended on a high note with 8.9 million viewers (in live plus same day viewership) for the finale.
The night is dark and full of terrors awards.
The 68th Primetime Emmy Awards will air Sunday, Sept. 18 at 7 p.m. ET on ABC.