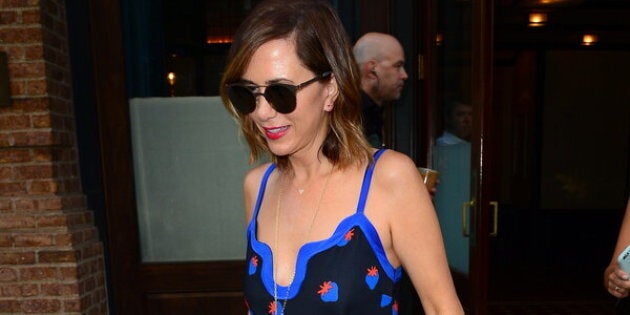 The cast of "Ghostbusters," including Leslie Jones, Melissa McCarthy, Kate McKinnon and Kristen Wiig, have been mainstays in headlines 'round the internet while promoting the highly anticipated film.
We all collectively flipped over Leslie Jones' premiere gown, swooned over the trailer and praised all four of the film's leading ladies with gusto. One thing that hasn't garnered the attention it deserves? Kristen Wiig's amazing style.
Wiig has long been one of the most underrated style stars in Hollywood, letting her flawless comedic timing overshadow her flawless ability to rock a jumpsuit.
Well, not this time.
Below, check out her most fashionable looks from this glorious press tour.