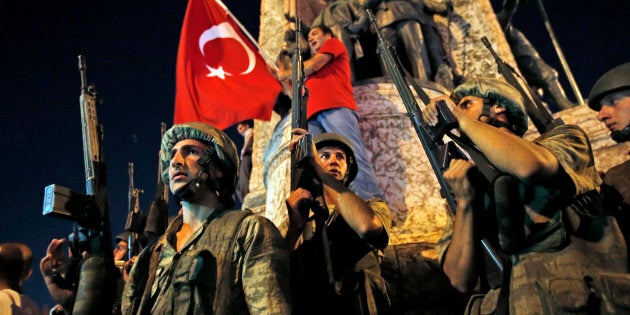 The Turkish military declared late Friday that it had taken over, plunging the country into confusion on Friday night.
Turkey's state-run Anadolu Agency reported early Saturday morning that 17 police officers were killed in a helicopter attack while vision is emerging of tanks rolling into Ankara Airport, heavy gunfire and bridge blockades.
Foreign Minister Julie Bishop said it was a "highly fluid" situation.
"The government is monitoring reports of a possible attempted military coup unfolding in Turkey," Bishop said in a statement.
"We are in contact with the Australian Embassy in Ankara and I have spoken this morning with our Ambassador James Larsen as we seek to determine the facts as the situation unfolds.
"It is currently highly fluid."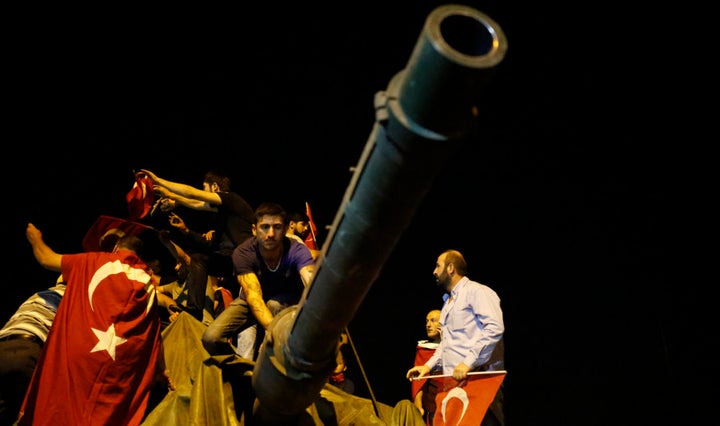 "Our priority is the safety of Australian citizens in Turkey," Bishop said.
"Australians in Turkey should be vigilant, monitor media, follow the direction of local authorities and advise friends and family in Australia that they are safe."
There are reports of unauthorised military movements in Ankara and Istanbul and gunfire. Bridges across the Bosphorous in Istanbul are closed.

Airport operations have been disrupted, including at Istanbul's Ataturk airport. Confirm your flight's status before travelling to the airport so long as it is safe to do so.

You should stay indoors and avoid unnecessary travel. Avoid any large gatherings or demonstrations.

Follow the directions of local authorities.

We continue to advise Australians to exercise a high degree of caution in Turkey overall and to reconsider their need to travel to Istanbul and Ankara. Higher levels apply in some parts of Turkey.
If you have any concerns for the welfare of family and friends in the region, you should first attempt to contact them directly, then call the Department of Foreign Affairs and Trade's 24 hour Consular Emergency Centre on 1300 555 135, or +61 2 6261 3305 or if calling from overseas.