When the city's street lights are far away, every star glitters in the velvety night sky.
On a clear winter night, it's the world's greatest view and the ultimate absolutely free date.
Under the dome of an observatory though, you'll discover the inky expanse of sky is far more mysterious than you could have imagined.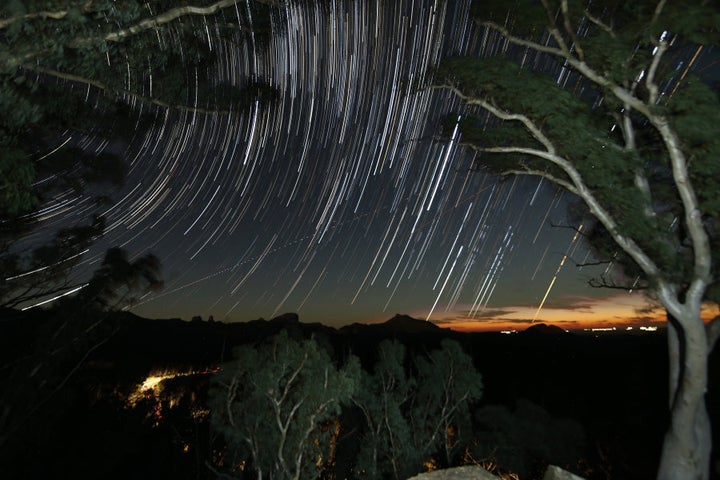 Australia this month welcomed its first Dark Sky Park at the Warrumbungles in NSW. The title is an internationally recognised accolade for places that are very dark and good for star spotting.
Why are the stars brighter in the country?

The stars shine as brightly no matter where you are in the world, but the combined 'light pollution' of a thousand street lights in cities cause interference.

The light that points upwards is scattered by the atmosphere, creating a glow.

Just like a sunset makes the sky glow, light shining directly upwards can obscure faint stars beyond.

In remote areas where there are no street lights, the stars can be seen more clearly.
Where to go on your NSW stargazing roadtrip
The observatory has several telescopes on the site, including the world-famous 3.9 metre Anglo-Australian Telescope.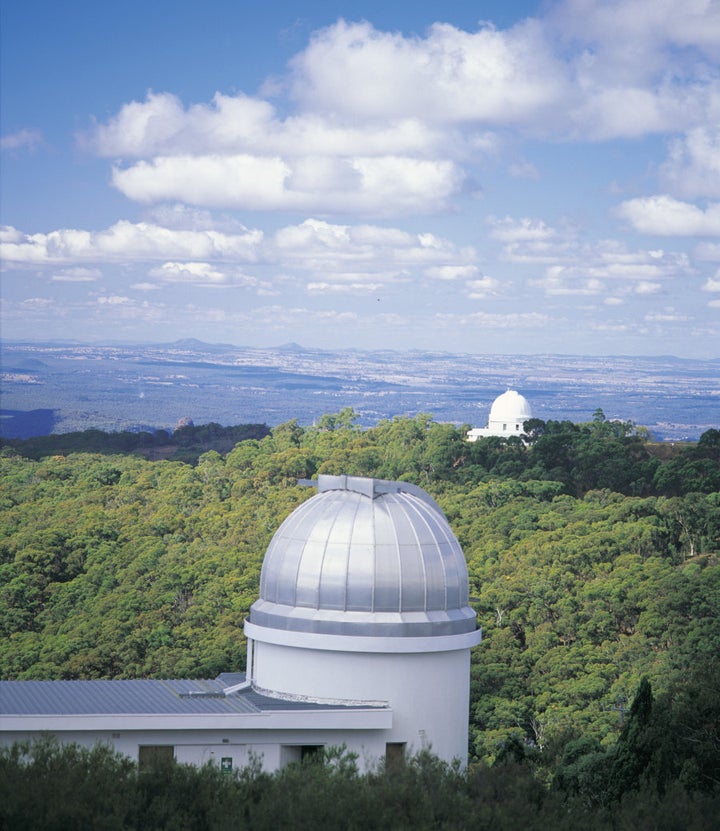 Next up is the adorably kitsch Virtual Solar System Drive between SIding Spring Observatory and Dubbo, passing accurately spaced 3D planet models on billboards.
"Being 'immersed' in the Solar System in this way will truly give students and tourists a feel for the vastness of space and the fragility of the tiny planets –- especially planet Earth," he said.
Would you believe Uranus is a popular one to snap a photo of.
For a bit of star value, you might remember Australian film The Dish, set at Parkes Observatory.
The film was about the tiny Australian town that became responsible for televising Neil Armstrong and Buzz Aldrin's moon landing in 1969 -- and the film's mostly, sort of, true.
The Dish is open seven days a week and it's a stunning vision today and is still operated by the CSIRO.
At The Dish, there's an exhibition charting the site from an idea in the 1950s through to a world-leading research facility.