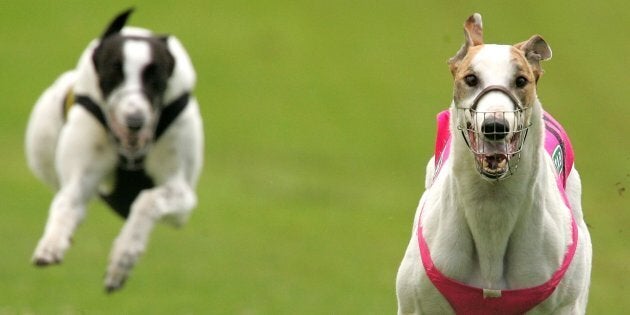 The first official greyhound adoption day will take place at Sydney's most well known greyhound track on Saturday as the NSW government presses ahead with its plan to ban dog racing.
Hundreds of people are tipped to attend the event at Wentworth Park in inner-Sydney, with at least 40 dogs looking for new homes.
The event has been organised by Greyhounds As Pets and Greyhound Racing NSW.
Earlier this week, The Huffington Post Australia reported there would be thousands of dogs seeking new homes that would otherwise be likely to be put down as racing in the state winds down.
"Some dogs will never be able to be retrained or rehomed," RSPCA boss Steven Coleman said.
"These dogs by nature have a fairly significant prey drive and it takes significant work to re-hinge their minds to not chase."
The adoption drive comes after NSW Premier Mike Baird cut his holidays short to reiterate his government's proposal to shut down the dog racing industry after an official report revealed widespread cruelty and corruption.
Among its findings, the government claimed report found that "between 48,000 and 68,000 greyhounds – or at least half of all greyhounds bred to race – were killed in the past 12 years because they were deemed uncompetitive".
It also stated that "up to 20 per cent of trainers engage in live baiting and 180 greyhounds a year sustain "catastrophic injuries" during races, such as skull fractures and broken backs that resulted in their immediate deaths".
New regulations take effect on Saturday that make it an offence to put down a greyhound without the approval of Greyhound Racing NSW.
Labor opposes the ban and there have been calls for Baird to give the industry a chance to turn things around.
The NSW Greyhounds Breeders, Owners and Trainers Association chief executive Brenton Scott has reportedly said that legal options to fight the ban are still on the cards.
These guys, meanwhile, are hoping they'll find an owner today.