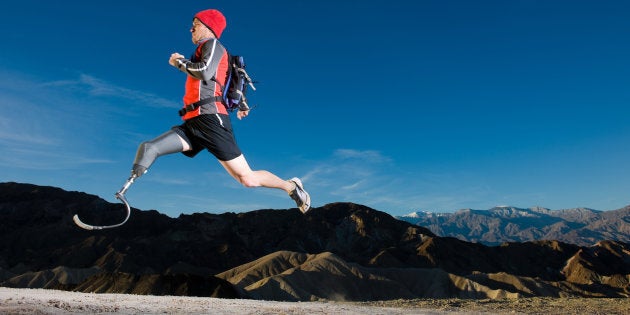 This year's Olympics and Paralympics are just around the corner and if there's one lesson you should learn before watching the Games, it's this -- there is no such thing as "can't".
British television broadcaster Channel 4 and its band of superhumans headed to Rio de Janeiro this year have hit the tunes again in their first public service announcement since the lead up to the London 2012 games.
And it's all sorts of amazing.
If you haven't guessed it already, Channel 4 have been named the official Paralympic Games broadcaster for the United Kingdom, and they want everyone to know exactly what they can do.
And if that display didn't get you up and going, it might be worth taking a look at their work from 2012 to see just how super humans can be.