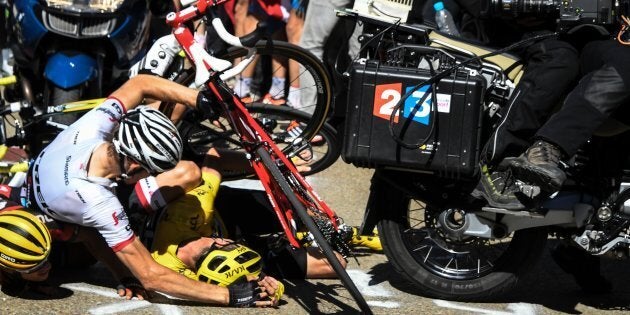 Stage 12 of the Tour De France on the famed ascent of Mt Ventoux unfolded in utter chaos, as Australian rider Richie Porte slammed into a motorbike which had been slowed by overenthusiastic spectators.
Meanwhile race leader and two-time winner Chris Froome was involved in the same pile-up, and had to run towards for the finish line for several minutes before his support vehicle was finally able to catch up and supply him with a new bike.
Here's the moment of Richie Porte's impact. Ouch.
Mt Ventoux is a famous Tour de France climb, regarded by many as the toughest. In 1967, English cyclist Tom Simpson died on the climb from -- it is said -- a combination of a stomach upset, heat exhaustion, alcohol and amphetamines.
Unlike the Alps and Pyrenees, Ventoux is a standalone peak which rises not from a steep alpine valley, but from undulating farmland in the south of France. Because it is so exposed, Ventoux is notoriously windy.
Indeed it was winds that caused the chaos today. The stage finish had to be moved down from the summit, and barriers along the road near the revised finishing point were unable to be erected as they would have been blown over.
This meant spectators crowded the road, and the rest we've already explained.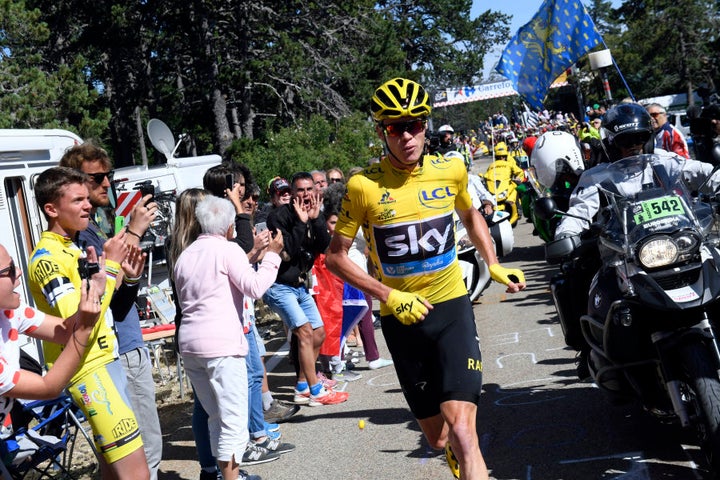 Tour de France organisers were forced to make what they called a unique decision in the 103 year history of the race, giving Froome and Porte the same time as Dutch Rider Bauke Mollema, who was also involved in the crash but managed to get straight back on his bike and ride onwards.
Froome retains the overall lead, the yellow jersey and the all-important cuddly toy privileges.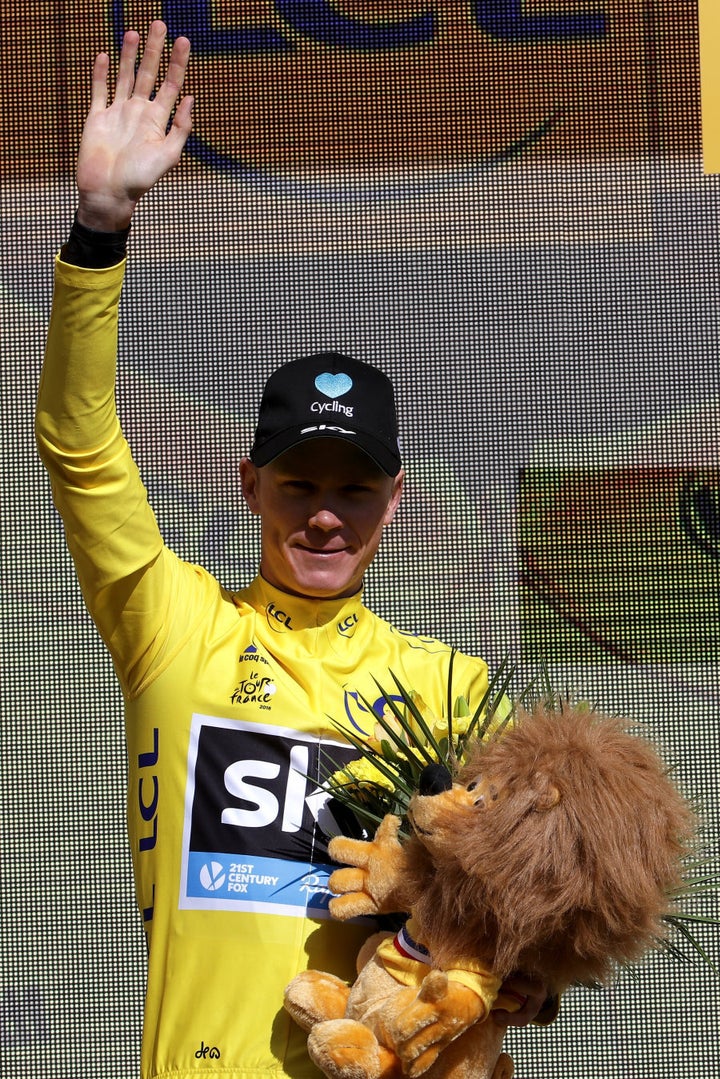 Meanwhile in news you might have missed from Le Tour's tenth stage, Aussie rider Michael Matthews won the stage -- this becoming the 11th Australian to win a stage of the world's premier bike race -- and dedicated the win to his wife and dog Gigi. As you do. We hope they appreciated it.