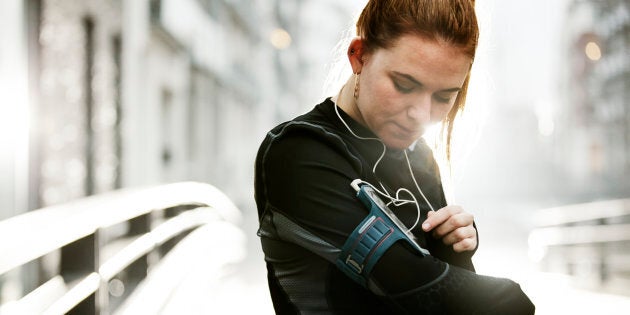 If you've been using winter as an excuse to hibernate and 'catch up' on old episodes of 'Seinfeld', you're not alone.
However, if you're also worried about the possibility of becoming permanently melded to your own couch, it might be time to consider splicing up those re-runs with some actual, you know, runs. Or exercise in general. You know, moving.
To help get you started, The Huffington Post Australia has compiled a list of apps designed with fitness in mind -- even if it takes place at your very own work desk.
Made in Australia, this app claims to be "a personal trainer you'll actually want to use". Better yet, you don't even need equipment -- or that much time -- to use it.
Featuring 18 different exercises to choose from and four different schedule-friendly workout lengths (six, 12, 18 or 30 minutes), 'Streaks Workout' is the workout for people who want to hassle-free way to break a sweat.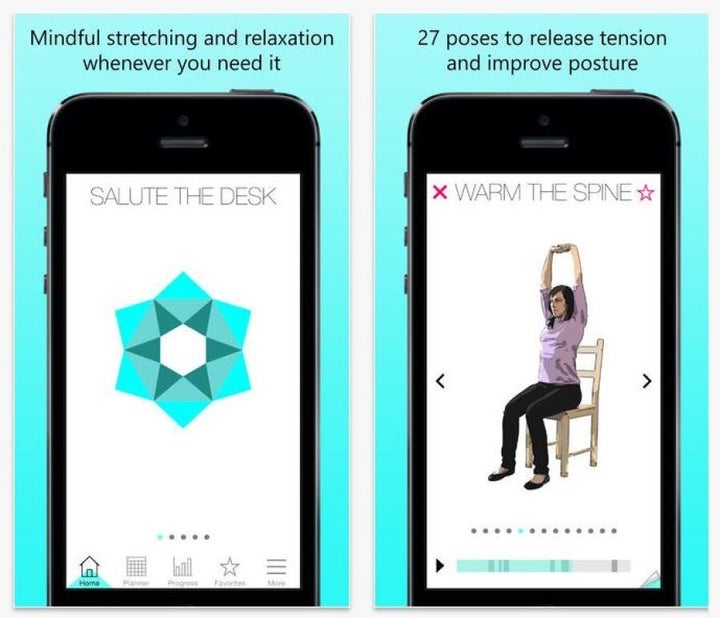 If you're one of the many Aussies who spend the majority of their work days at a desk, SALUTE THE DESK could be the app for you.
With over 27 yoga poses (and two guided relaxation sessions) this app serves as a great reminder to get up and move during your working day, even if you don't leave the office to do it.
It's also useful for other situations, such as on the plane.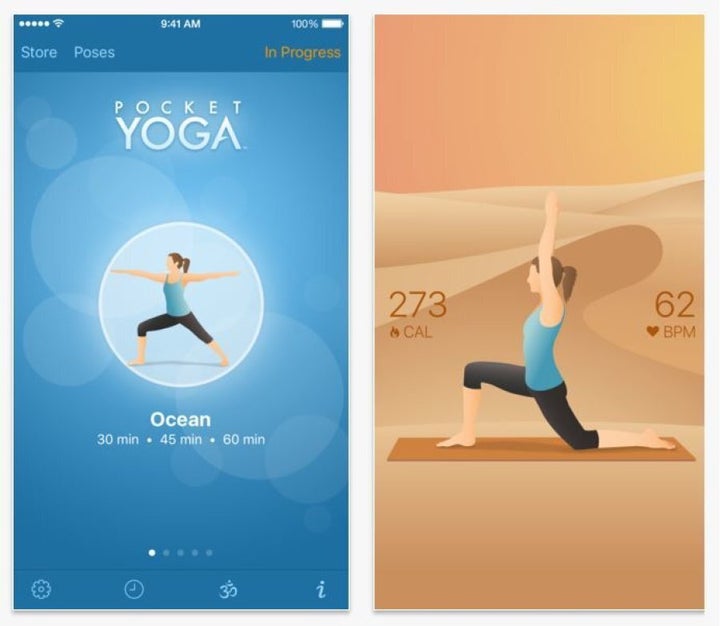 While we're talking accessible yoga, Pocket Yoga enables you to practice anywhere you like, as long as you have your smart phone and mat handy.
Pocket Yoga has 27 different guided sessions to choose from, each of varying difficulty and duration, making it a great option for beginners all the way through to more advanced practitioners.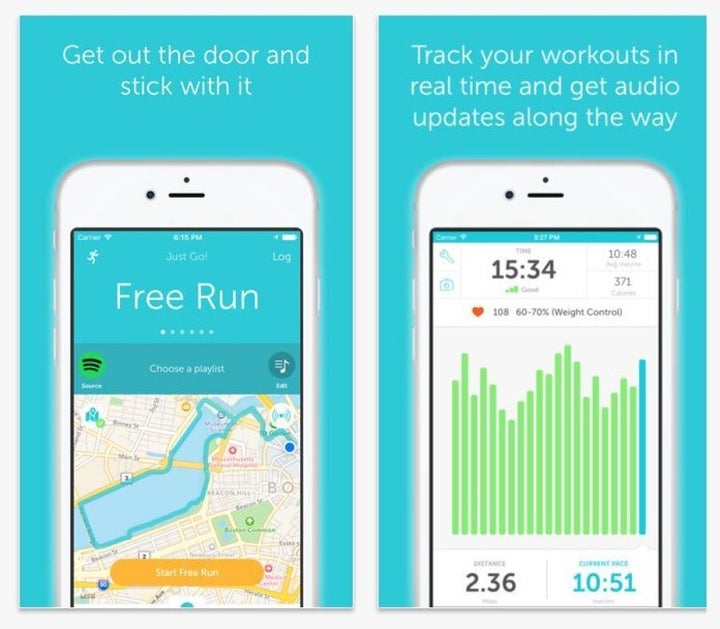 A runner's best friend, Runkeeper helps you find and follow pre-planned routes at convenient locations.
You can see your location route on a map, follow training workouts and get audio updates on how you're doing: everything from kilometres ran to calories burnt.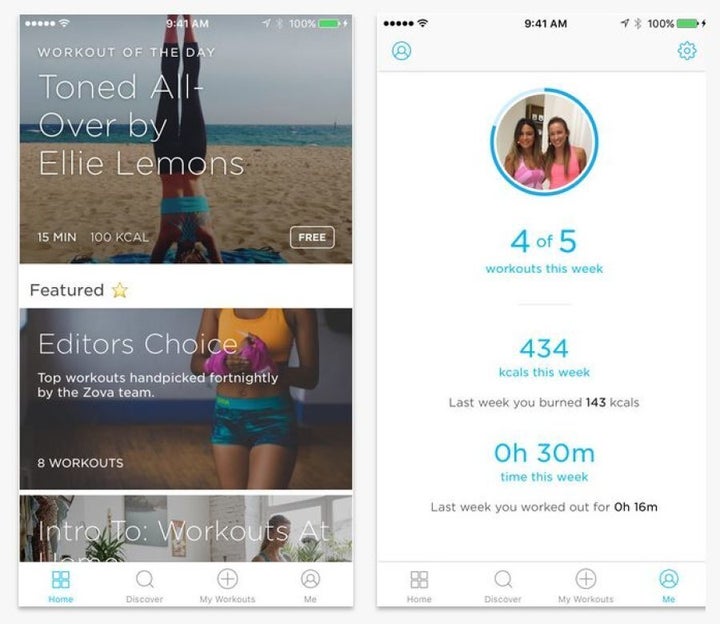 Another Aussie-made app, Zova acts as a personal trainer with a number of workout styles to get you motivated, including circuit, strength, tabata, HIIT and yoga.
Better yet, Zova lets you team up with your bestie to discover a workout that suits you both, meaning you will have extra inspiration to get up and get moving. (Plus you guys can always grab a latte afterwards... right???)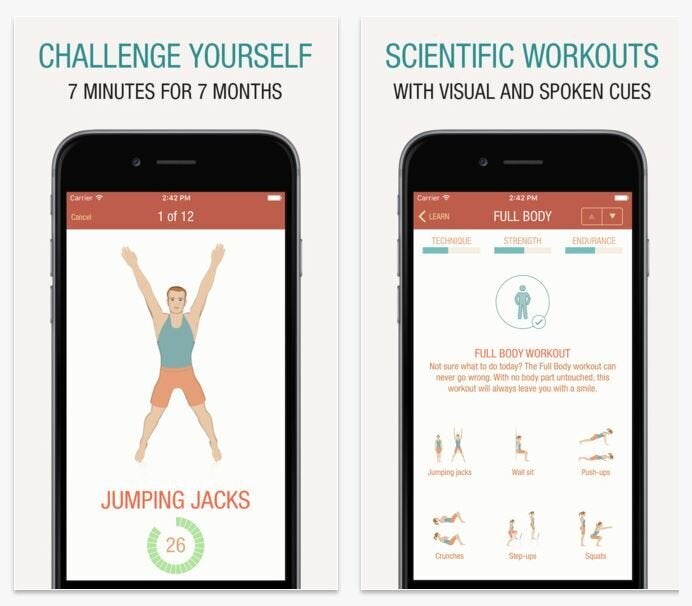 No matter how busy you are, we're betting you have a spare seven minutes a day to dedicate to your health.
To get started, all you need is seven minutes, a chair, a wall, and your own body weight. Seem too good to be true? Wait until you see the results...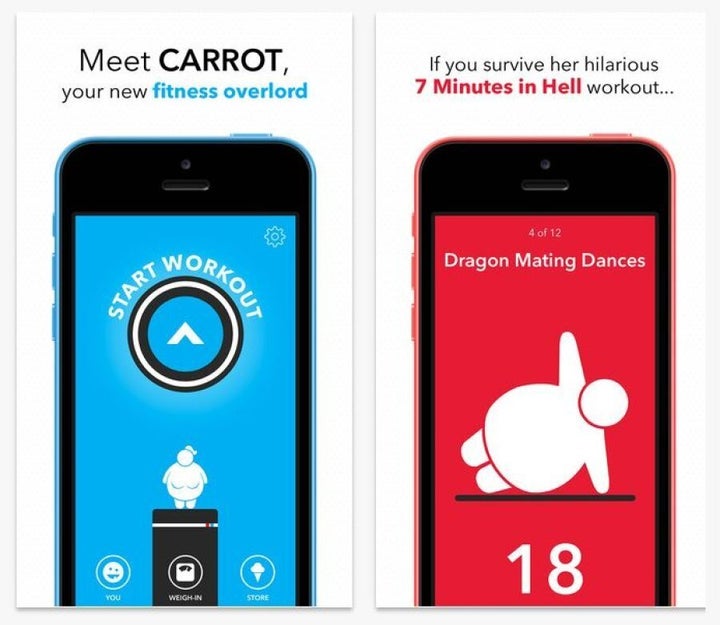 Do you need a little more 'oomph' (aka friendly bullying) with your personal training regime? Then CARROT Fit could be the app for you.
A fitness app with a sense of humour, CARROT Fit aims to "transform your flabby carcass into a Grade A specimen of the human race. She will do whatever it takes -- including threatening, inspiring, ridiculing, and bribing you -- to make this happen."