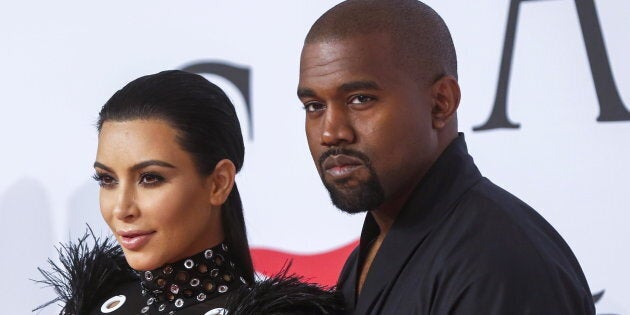 The Kanye West/Taylor Swift/Kim Kardashian feud just went to a whole other level just now, as Kim Kardashian used Snapchat to apparently prove that Swift knew about Kanye's controversial line in his song 'Famous'.
Earlier this year, when Kanye released his new album The Life Of Pablo, one song in particular, 'Famous', got him a LOT of heat when he rapped "I feel like me and Taylor might still have sex / I made that b**** famous."
"Kanye did not call for approval, but to ask Taylor to release his single 'Famous' on her Twitter account. She declined and cautioned him about releasing a song with such a strong misogynistic message. Taylor was never made aware of the actual lyric, 'I made that b**** famous'," Swift said in a statement.
Since then, it's been back and forth, with Kanye and wife Kim claiming the pop singer knew about it, and Swift denying it. On Monday Kardashian used Snapchat to share footage of Kanye on the phone to Swift, discussing the lyrics from the song.
"It's like a compliment," Swift says on the phone. "Go with whatever line you think is better. It's obviously very tongue-in-cheek."
"I really appreciate you telling me about it, that's really nice... I appreciate it, the heads-up is so nice."
Someone made a full transcript of the video:
The video does not however show Kanye discussing the "I made that b**** famous" line with the woman, a point Swift makes in a response she posted on Instagram. She also claimed she had been taped secretly.
The internet is blowing up. This ain't over.