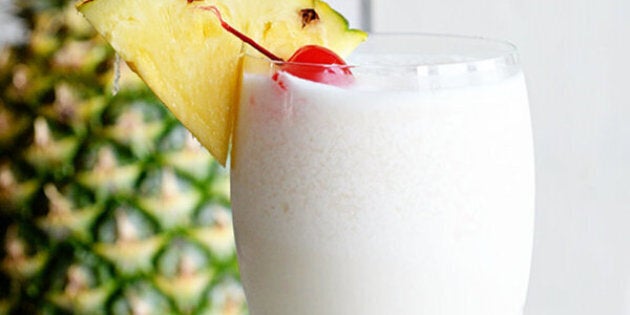 We're not sure if Jimmy Buffet is to blame, or if it's the little colorful umbrellas that come with the glass, but the piña colada has been banished to the group of embarrassing cocktails, right next to Sex on the Beach. A recent chat with colleagues revealed that most people only dare order this fruity, frozen cocktail when on vacation ― far, far away from the judging eyes of someone they might know.
One editor started the piña confession with, "I've only ever had a piña colada on vacation in Florida, where no one could see me." The next admitted: "I have *also* only ever ordered a Pina Colada in Florida!" Then came, "I was in Bimini the last time I felt shame-safe enough to order a piña colada." And then: "The only time I've had a Pina Colada was in Puerto Vallarta."
We realized at that moment that it was our job to #freethepina. It's time, people. It's time we all start enjoying this refreshing, coconut cocktail with pride. And we have five recipes to help you do just that.