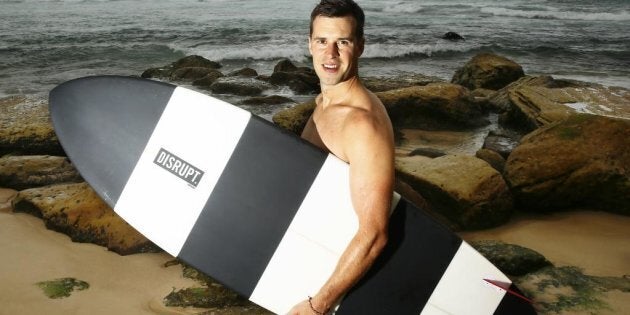 Want to know how to get your small business off to a flying start?
Who better to ask than someone who has been there, and done that -- incredibly well.
Here's some tips and tricks from the founders of four new Aussie businesses that had a cracking start.
Gary Elphick -- CEO, Disrupt Sports
Walking away from a $150,000 job as a senior sports marketer wasn't something Gary Elphick took lightly. He'd already failed at getting startups off the grounds twice, but found success with custom-made sporting gear company Disrupt Sports.
The business, that allows customers to buy the right size, shape and design of surf, skate, snow and yoga equipment, has gone from selling a few hundred surfboards to turning over $500,000 since its launch in May last year.
In the next 18 months Elphick expects to grow Disrupt Sports 300 percent through new product lines, retail stores and international expansion after just opening a European office.
Starting with a $200 website, Elphick advertised various custom-made sporting products to see if there was any interest.
"I waited a week to see if any of our ads received views and incredibly, I had at least 25 emails asking for more details," he said. "This was enough to validate my assumptions that there was a problem with mass-produced sports equipment."
Twelve months on, Disrupt Sports has been nominated for two Online Retailer Industry Awards, for Best New Online Retailer and Best Bootstrapped Retail Initiative.
Learn from a mentor, but also give back
"I'd be nowhere without my mentors," Elphick said. "Jodie Fox who runs Shoes of Prey has been nothing short of amazing; we chat regularly and go for breakfast, and when I'm in the US our teams come together to share learnings, and we're certainly stronger for this.
"It's one of the reasons I'm so passionate about giving back by paying it forward. I dedicate two mornings a week to 'can I pick your brain' requests."
Elphick is now Catalyst in Residence at UNSW to help students with their own startups, and two of Disruptsports.com's interns have gone on to start their own businesses.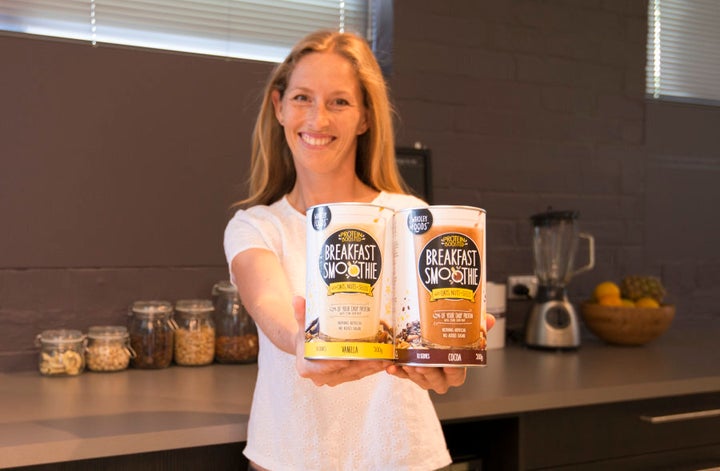 Natasha Cromer -- Founder, Wholey Foods
After quitting her senior job at Kellogg's, Sydney mum Natasha Cromer got to work creating a range of healthy and wholesome breakfast smoothies. Wholey Foods caught the attention of supermarket giant Woolies, and is now stocked in 900 stores across the country. In her first year of business, Cromer is on track to achieve retail sales of almost $3 million.
Don't compromise on quality
Cromer said most people are trying to make healthier choices, but are let down by companies which forgo spending money on high quality foods in favour of slick marketing campaigns.
"They are informed, they read labels and they want quality ingredients for themselves and their families," she said. "But traditionally, food manufacturers and marketers have created food products based on a model of low-cost ingredients and marketing investment to persuade people to buy.
"Investing in high quality ingredients might mean there is a little less to spend on traditional marketing, but I'm finding people are discovering my Wholey Foods Breakfast Smoothie blends for themselves and when they look at the label they know they can trust the ingredients they are made with."
Cromer says she simply wants to provide products that make it easier for people to make healthier choices.
"I'd like to have a range of 5 or 6 Wholey Foods products in pantries across Australia," she said. "But most importantly, success for me is defined by being able to help people in their journey to lead healthier and happier lives."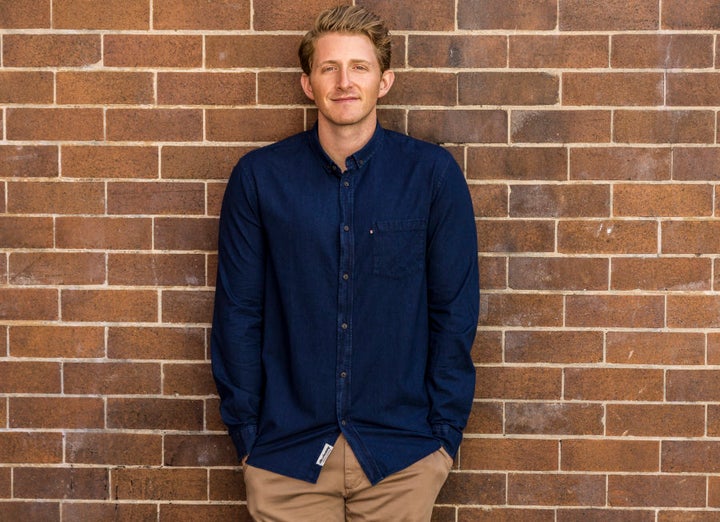 Nick Lavidge -- Founder, Alley
Established two years ago, Alley helps online retailers reach -- and keep -- the right customers using effective, targeted campaigns. Founded by Nick Lavidge, Alley started on $8000, scaled up to $240,000 in first year, then $3.5m last year and is now on track to turn over $10m.
Challenge the traditional model and work hard
Lavidge says Alley is ahead of its competitors because its investment in technology has allowed the startup to deliver greater returns for clients in shorter periods of time.
"Not many marketing companies would dare to commit to delivering revenue and ROI," he said.
"But we know our client's objectives are tied to revenue goals, so we build campaigns that are ROI focused. That's the backbone of our business. For me the traditional model is broken so I wanted to fix it."
Lavidge said being a hard worker is vital to business success and, luckily, it comes naturally to him.
"I can do an 100-hour work week without flinching," he said. "I love what I do and to me it's not work."
Don't be scared to change direction
Lavidge says continually pivoting as opportunities arose was a vital part of Alley's growth.
"At the end of our first year we were profitable but I felt were spreading ourselves too thin," he said. "I made the tough decision to cut all of our departments and invest everything into what we were really good at -- finding and keeping our client's best online customers.
"Within three months of doing that, our company revenues started to skyrocket."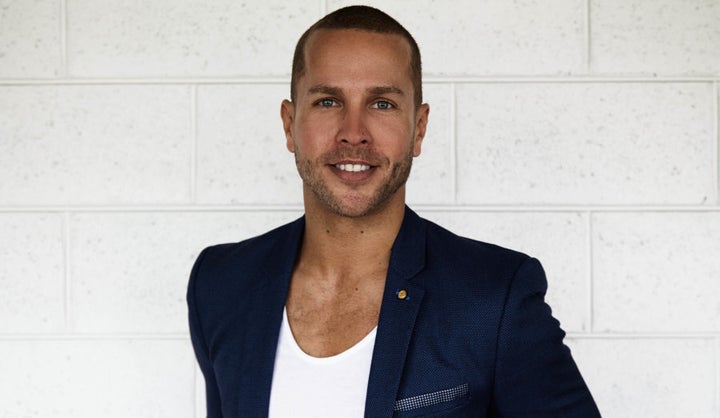 Founder and Managing Director, Nick Bell and Senior Digital Strategist, Alastair Coleman -- Nothing But Web
Nick Bell and Alastair Coleman joined forces to create Nothing But Web, a website design and development agency that aims to give businesses of all sizes equal opportunity to build an online presence.
Since launching in 2014, the company has created more than 1600 websites and its annual turnover has grown from $780,000 in the first financial year to $2m last year.
Establish great partnerships
Coleman said success came from establishing creative and positive partnerships with industry-based, like-minded businesses.
"(That) has enabled us to curate an impressive file of professional referrals rather than simply advertising our services via word of mouth," he said.
He said offering a full suite of services was also vital.
"We haven't stuck to one rigid paradigm; rather, we have brought together a collection of talented professionals specialising in different areas of the broad digital realm so that we can offer clients comprehensive solutions to boost their business."
Don't try to reinvent the wheel
Bell said his business wouldn't be where it is today if he'd over-analysed every detail and wasted time over-thinking all possible scenarios.
"We rely on the basics of the digital industry; we don't try to over-complicate matters," he said.