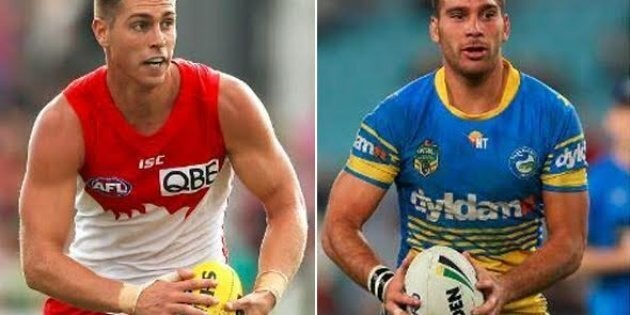 Two players, two unsavoury pieces of behaviour, two wildly different responses.
Michael Talia is an AFL player who's played just one game for the Sydney Swans. It may be a while till he adds to that tally, after Talia was arrested early Sunday morning in the posh Sydney suburb of Double Bay and charged with being in possession of a quantity of a prohibited substance.
The Swans acted swiftly. Football manager Tom Harley had this to say:
"We've taken the path to stand him down as an immediate response, it's not a definitive response.

We'll continue to ask the right questions and make sure we get all the facts before we work out exactly what we do going forward."

We're certainly not pre-empting how it will play out in a legal sense, but from a club's point of view, we take this matter extremely seriously and therefore that's been the course of action that we've taken."
Over at the Parramatta Eels, they do things a little differently. Star playmaker Corey Norman was also facing drugs possession charges after he was caught with two MDMA capsules in a container and the prescription drug Antenex at Sydney's Star Casino in May. So how did his club react?
Well in the first instance, Norman was allowed to keep playing. But get this. After Norman faced court last week and pleaded guilty to drug possession, the Eels actually wanted him to play on the weekend. He didn't in the end, but they wanted him to.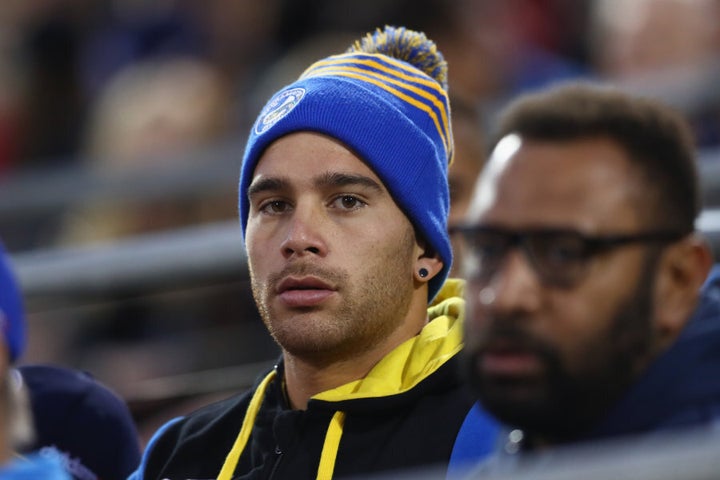 The Eels, you'll recall, have had every conceivable drama this year, from the biggest salary cap scandal in the NRL since the Melbourne Storm to star winger Semi Radradra walking out and having an AVO taken out against him. And let's not forget new recruit and captain-elect Kieran Foran's reported gambling binge and other personal issues before leaving the club.
You'd liken it to a train wreck but the situation at Parramatta is messier than that. And at the centre of much of the drama has been Corey Norman, who was allegedly given cash payments in a car park.
Oh, and Norman also made a sex tape. But hell, get him on the field. He's good at footy! Let him play!
Norman, you'll be relieved to hear, was stood down for a week and possibly more after the NRL integrity unit forced the Eels' hand. The Sydney Morning Herald's chief rugby league writer Andrew Webster reckons he should be out for the year. Yet the club was positively kicking and screaming in decision to boot him for a week.
The Sydney Swans are cleverer than that. They know how to turn bad publicity into a good news story that keeps alive their squeaky clean brand and its values. In a sense, that's a cynical reading of the Swans' actions. The Swans walk the walk and talk the talk. They actually believe their players should be a certain calibre of person. Their actions over Talia are consistent with that.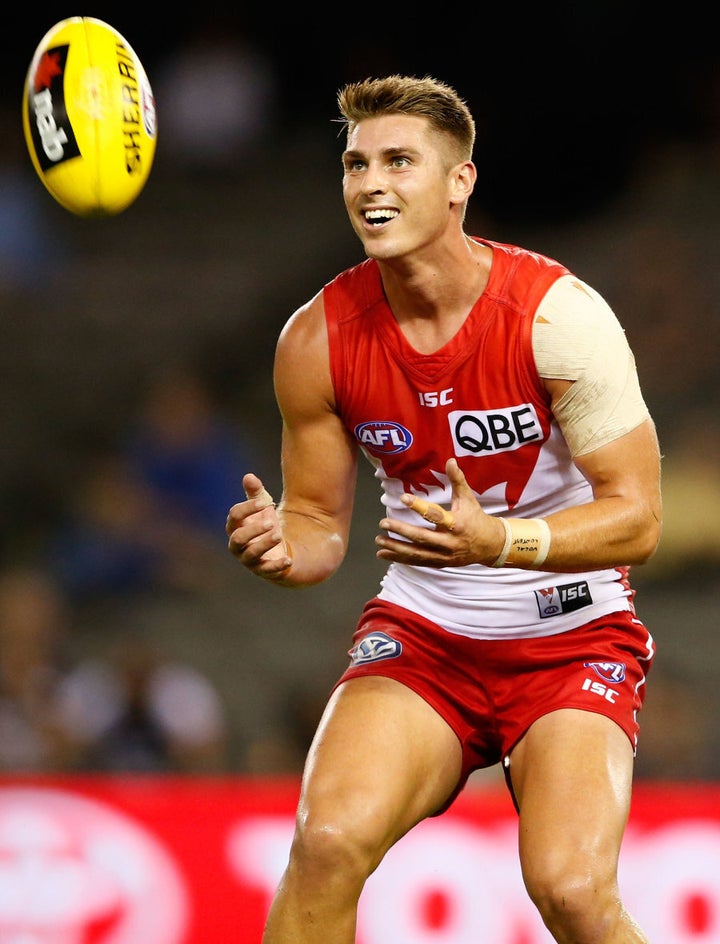 That Parramatta is so reluctant to punish Norman properly smacks of two things. It says they value his playing services more highly than his behaviour. And it suggests they no longer care what happens because so much has gone wrong this year. The Parra board may be about to be sacked anyway, so there's probably not much wisdom in the decision-making there right now.
The bottom line is this. Do sports stars ask to be role models? No. Are they role models? Yes. And if that little piece of reality doesn't sit comfortably with them, they could always seek alternative lower-paid employment in a job that doesn't play out in front of millions people.
The Sydney Swans understand this, and by extension, so does the AFL. The Eels? Not so much. The NRL seems to get it. Earlier this year it fined Mitchell Pearce $125,000 and suspended him for eight weeks. But the Eels have let the governing body down again in their response to Norman, as they have done all year.