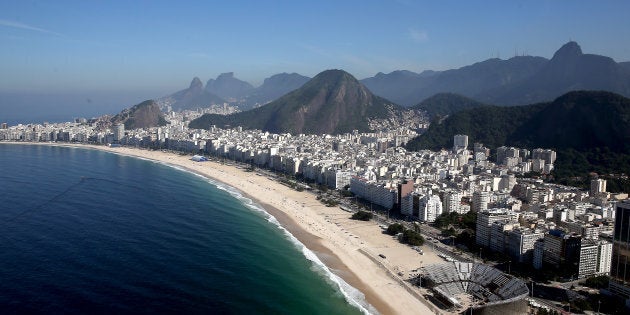 Brazil is about to host the greatest beach party on earth on Copacabana Beach. Taking a leaf out of the Sydney 2000 playbook, Rio 2016 Olympics organisers have constructed this beautiful beast of a thing on the sands of Copacabana Beach.
You really need a soundtrack while you're reading this. Press play and we'll see you in the next paragraph.
There. That's better. At the Copa...
OK, so here's a reminder of what the Sydney 2000 beach volleyball stadium on Bondi Beach looked like. Oi! Oi! Oi!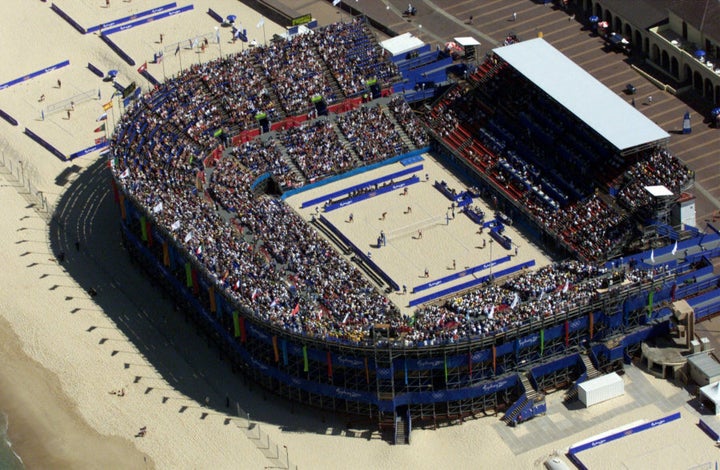 The Brazilians have pinched this genius 100 percent Aussie idea, and we salute them for it.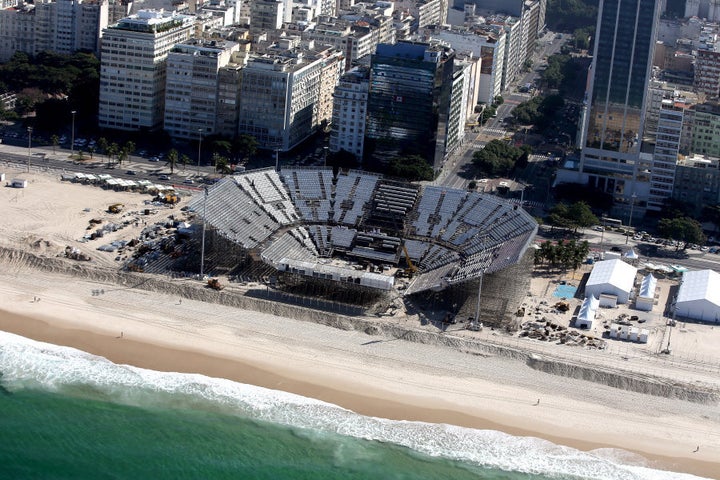 Here's another view of the venue-in-progress.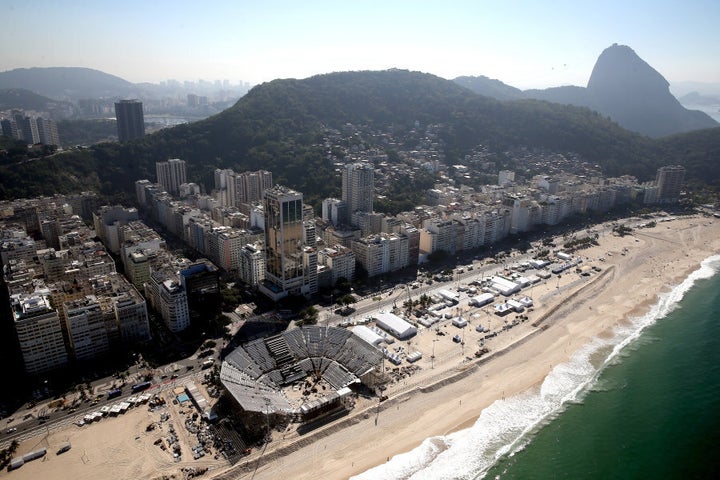 And another, this time from close up.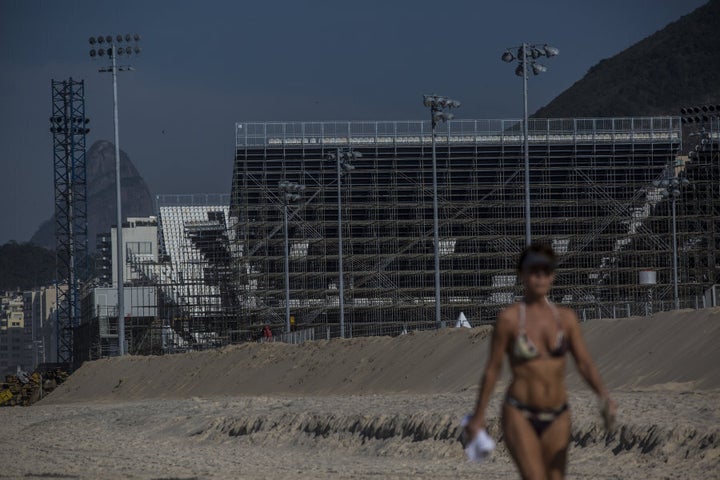 Volleyball of both the beach and indoor variety is the second most popular sport in Brazil after football. As you'd expect, Brazil is good at it.
Brazilian teams have won won the most medals (11) of any nation since beach volleyball sport was introduced to the Olympic program in 1996. But most of those have been minor medals. Brazil has won just two golds to the USA's six. They'll be hungry to be the toast of their own beach party in Rio.
Australia has won just two beach volleyball Olympic medals (including Nat Cook and Kerri Pottharst's famous gold in Sydney) and will do their best to spoil the samba with two women's teams selected.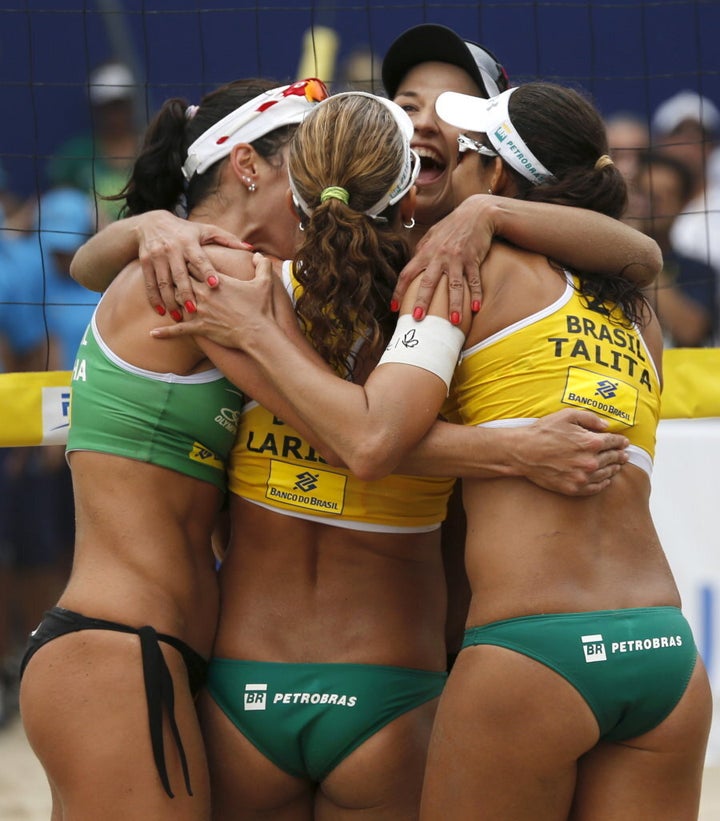 The Huffington Post Australia spoke to Lousie Bawden a little this year, and she told us that the sands of Copacabana are very Australian in their texture. That'll actually provide an advantage. Beach volleyballers play on all sorts of surfaces around the world from shelly grit to fine powdery sand. Copacabana is baby bear's porridge: it's just right. So here's hoping.
Whatever happens on the volleyball court, the real winner will be the venue and anyone lucky enough to grab a seat at the party. The party will go late too. While the preliminary rounds are played at all hours, the finals on August 17 and 18 will be held at midnight local time.