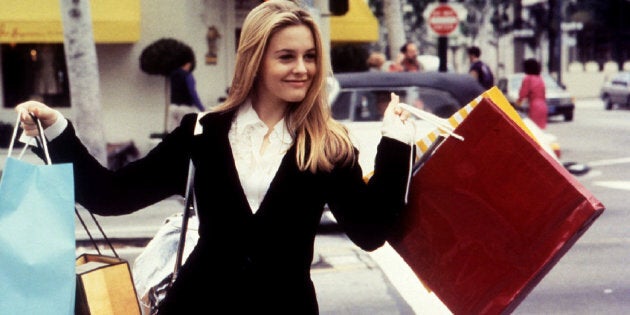 Remember being amazed at Cher Horowitz's digital closet in 'Clueless'? Turns out, when it comes to predicting the relationship between fashion and technology, the iconic blonde teen was onto something.
As more and more Australians choose to shop online, many retailers are rethinking the way they package the shopping experience to make it more interactive. After all, why go in-store when you can purchase an entire wardrobe using only your phone?
"A lot of what is changing in the retail world is driven by the consumer," Alice Kuepper, event organiser of the 2016 Online Retailer Expo told The Huffington Post Australia.
"We as customers have mobile phones in our hands and are so connected all the time. That's where the power of the consumer is coming from.
"We can buy anywhere and everywhere we like. As such, retailers are really investing in possibilities to make the shopping experience as seamless as possible online, and we're also seeing the links between bricks-and-mortar retailers and online retailers blurring. It's not a case where online retailers just live online anymore -- they're going into stores and setting up exciting stores and more engaging stores."
Remember when this was all the rage?
In other words, the role of the store as we know it is changing, including the introduction of futuristic concepts such as virtual mirrors, mood-driven personalisation and touch screen window shopping.
"Successful retailers today don't think of themselves as an 'online retailer ' or 'physical retailer', they just think about what channel their consumer wants to be in," Kuepper said.
"For instance, if a retailer was targeting a younger audience, they would have to ensure they had the best possible experience available on a mobile device.
"The role of the store is changing in that it's very much the point where the consumer feels the brand and experiences the brand, and those experiences are what help bring the brand to life."
The Memory Mirror
One such 'experience' is the digital MemoryMirror™ from MemoMi Labs Inc, which allows shoppers to change outfit styles, sizes and colours in their reflection in real time, as well as compare different outfits side-by-side.
"What that means is you can go into the store, try something on, look in the mirror, and if you wanted to see the same piece of clothing in a different colour, you don't have to go and get changed -- the memory mirror can change the colour of the fabric," Kuepper said.
"The same goes for fabrics. If you are trying on an item in cotton but want to see what it would look like in leather, through the algorithm in the device, the Memory Mirror can change the image for you."
Essentially, the technology works by recording the shopper and playing back the images, enabling them to compare outfits side-by-side. It also allows you to share those images with friends or partners not in the store via your smartphone or social media platform.
Currently the Memory Mirror is installed in dozens of retail stores around the world including Neiman Marcus, American Eagle and Kenneth Cole, with the company looking to expand into sectors such as eyewear and cosmetics.
Mood-Driven Personalisation
An example of mood-driven personalisation technology already exists in Australia, and that is UNIQLO'S UMood: a machine that uses neuroscience technology to assess your mood and then, on the back of that result, recommends what t-shirt you should purchase (the store has over 600 styles and colours on offer).
According to Kuepper, it's a trend we can expect to see more of in the future, as consumers increasingly start to expect 'more' from their shopping experience.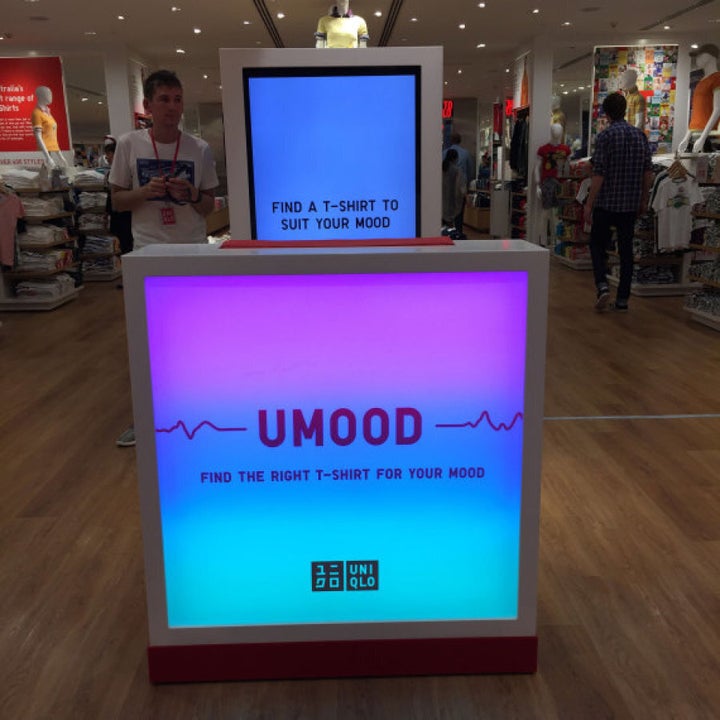 "We're seeing more retailers really tapping into the trends of the consumer, such as personalisation, as a real way of offering a point of difference," Kuepper said.
"Personalisation has really taken off, and it's because no one wants to have or buy products that are everyone else's. They want something that is specifically 'them', and that's what personalisation is all about."
Touch Screen Window Shopping
Forget actually having to go into a store to view their latest range. Melbourne-based digital innovation agency, IE Digital, has designed a shop window that allows consumers to browse through the store's entire range of products without ever having to step foot inside. Better yet, if you see something you like, you can securely check-out on your mobile device then and there.
While some might wonder what the point would be of viewing the store's products on a screen when you could take a few extra steps inside the building and see for yourself, the company says the premise is particularly useful if you happen to find yourself outside the store out-of-hours.
Ship From Store
A collaboration between Manhattan Associates, Temando and Australia Post Star Track will soon see Aussie retailers able to fulfil online orders from in-store rather than a warehouse.
Largely unavailable in Australia today, this development promises to slash the shipping times and costs consumers currently experience, meaning you get your desired product quicker and cheaper.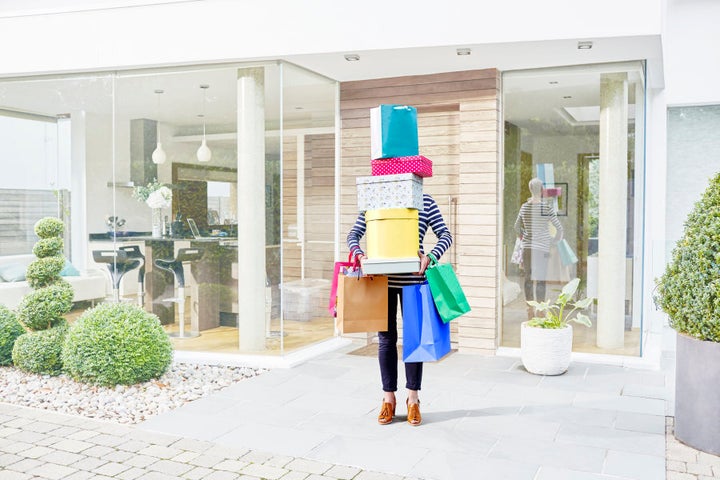 Of course, the real question here is which of these technologies are clever gimmicks and which are actually here to make a lasting contribution to the retail world.
"I'd say the ones that are here to stay are solving real problems, and a lot of these are doing that," Kuepper said. "Shipping times and shipping costs are real problems for consumers, so something like ship from store, where costs and shipping times are reduced, is something we are going to see stick around.
"What we haven't seen much of a take on in Australia is the whole 'beacons' trend, which allows retailers to send a notification to the consumer when they are nearby in order to entice them into a store.
"I don't know what problem that solves, which is one of the reasons why I don't think it's taken off here."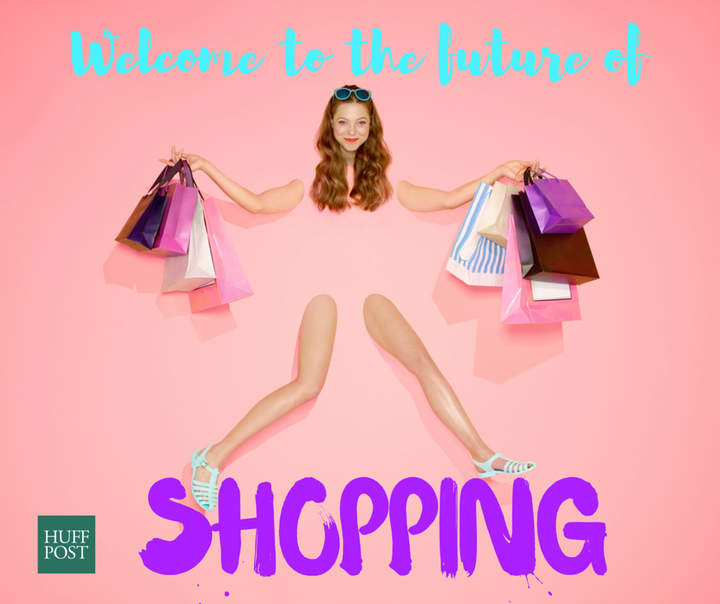 In terms of when you can expect to see these new technologies roll out in Aus, Kuepper said the wait shouldn't be too long.
"The only thing is obviously retailers have to invest a lot of money into rolling this out," she said. "And the size of the population in Australia is different to that in the US. Retailers are struggling a bit to make that ROI straight away, but I do think we should be seeing most of these available in the near future.
"If you look at things like the cashless payment and the self service check out -- they rolled out pretty quickly and now everyone is using them, when three, four years ago it wasn't something readily available.
"There is no return from this point. The technology is available, we are seeing the changes in Australia and it's definitely happening."
The 2016 Online Retailer Expo is being held at the Royal Hall of Industries & Hordern Pavilion, Sydney from 20-21 July.