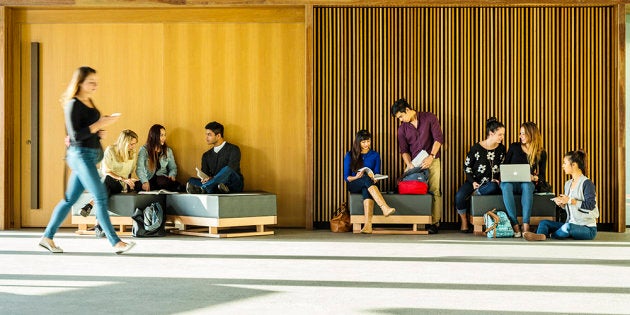 University can be overwhelming, but with these simple tips you'll be meeting awesome new people, learning effectively, hitting up the best parties and you'll have the energy and the cash to do it all.
1. Do make time to meet new mates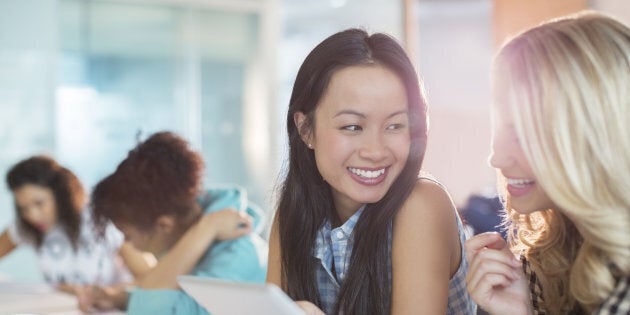 Having friends makes uni life easier and much more fun, says The University of Queensland student ambassador John Ward. "You're all in the same boat and you've really got to put yourself out there," he told The Huffington Post Australia. Ward says to strike up conversations with classmates -- but avoid chats about where you went to high school and your final year scores -- and join a campus club which offers social events. "There's everything from the Harry Potter Alliance to the Wine and Cheese Club -- whatever tickles your fancy," he said. If you're still feeling uneasy, check out a university open day and ask current students for tips on the best places to meet like-minded people.
2. Do sort your study, stat!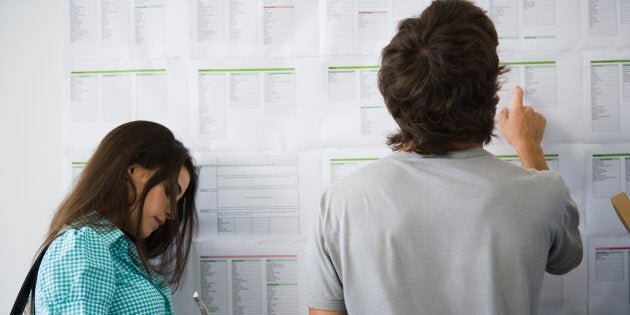 There are some great online tools for helping set your study goals and keep them on track. Free program My Study Life can help organise your lecture schedule, prioritise your assignment deadlines and provide revision timetables to ensure you ace that next exam.
3. Do eat well but don't spend a fortune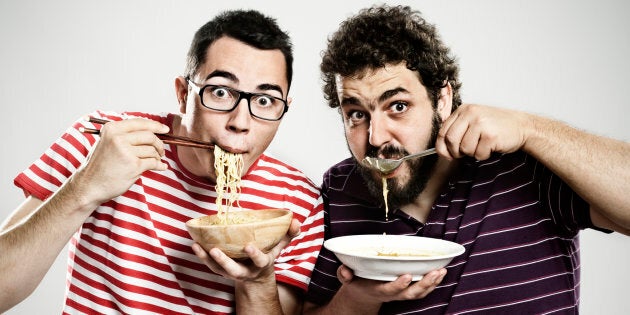 Health and wellbeing blogger Lilian Dikmans advises students to bulk buy meat, choose cheaper, seasonal fruit and veggies and cook meals in advance. "If you keep your freezer stocked to the brim, you'll always have something healthy," she said. And start as you mean to go on. Always eat a decent breakfast with protein, fats and low GI, and stock up on low-cost brain foods such as nutrient-dense vegetables, eggs, oats or salmon. "Skipping breakfast makes it harder to concentrate and can lead to cravings for caffeine and sugar later in the day," she said. And avoid forking out for snacks by packing your own veggie sticks, fruit and nuts.
4. Do keep up your energy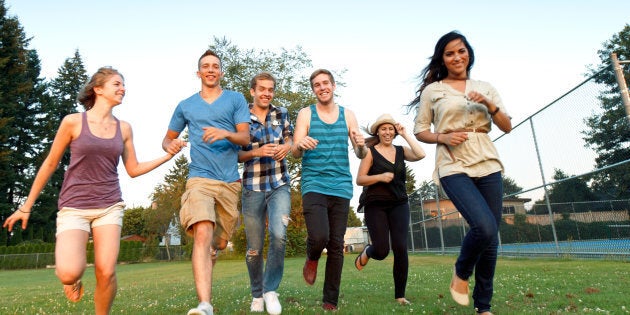 As well as gym memberships offered by many universities, you can join a uni sports team or make up your own. "Grab a friend and go for a jog in a park, download a fitness app for some short workout ideas or do a circuit in a park with walking or running then squats or push-ups and repeating for about 20 minutes," says Dikmans. Also make sure you get plenty of sleep -- turn off your electronic devices 30 minutes before bedtime, stretch before lights out and avoid partying every night.
5. Do try your hand at dating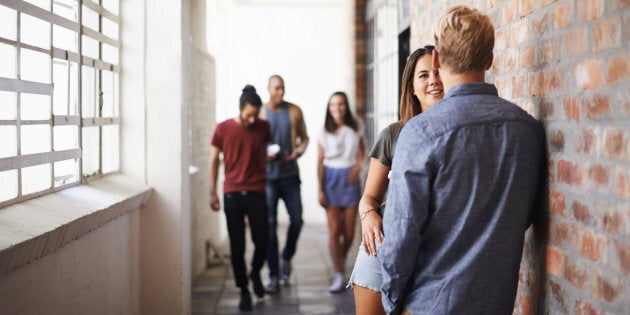 Relationships expert Emma Merkas says dating at uni is all about being open to new experiences rather than leaping into something serious straight away. "As clichéd as it sounds, university is all about growing and getting to know yourself," she said. "Uni can be a raucous time -- don't assume that you're in an exclusive relationship just because you've hooked up a few times." Merkas says you'll save a lot of heartbreak if you have honest discussions rather than assuming you're an item and then seeing them pash someone else at a party.
6. Do download helpful apps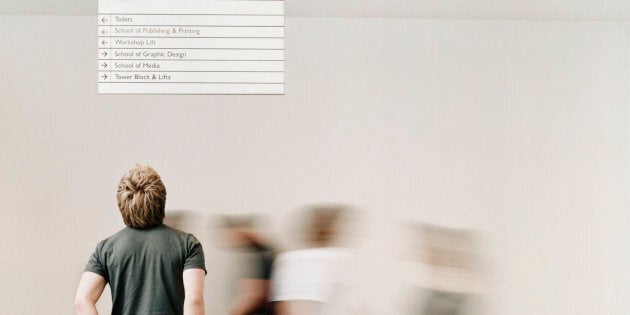 There are many apps to make life easy as a student, and these are just a few, according to the Good Universities Guide.
Lost on Campus: This app lists the locations of lecture theatres, cafes, toilets, vending machines and more at campuses across Australia. Free wifi finder apps are also handy.
Uni Calculator: Avoid pre-exam season freak outs with snapshots of your grades this semester and exam marks you'll need to pass each subject.
SelfControl/StayFocused: Distracted by social media or online quizzes? This app can block websites for a set amount of time so you can actually study.
7. Don't break the piggy bank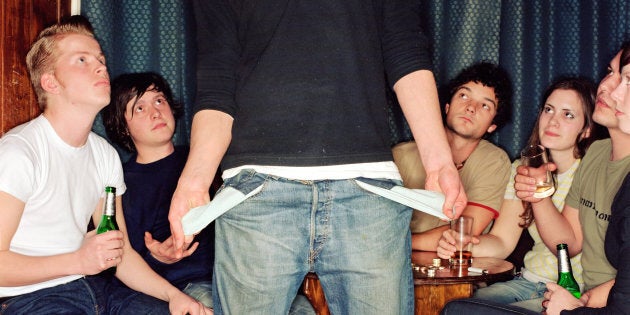 Some students get part-time jobs at uni while others live on savings, parents' support or the government. But all need to be thrifty. Former student Veronica Lake says it was a huge challenge living on a low wage while she studied for her Bachelor of Business. "I never, ever had any money," she said. "I remember having about $20 left every week to treat myself." Her budget tips include living at home or finding cheap rent, not wasting money on frivolous stuff, trying to buy secondhand textbooks and looking for food specials ("thank God for Aldi!").
8. Don't worry about being locked in to your program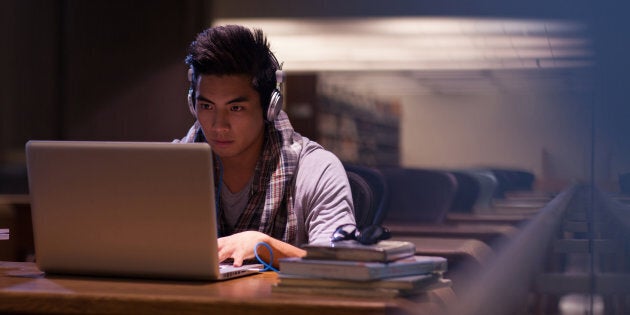 So you think you want to be an engineer but 12 months into your degree you've got a hankering for performing arts. No drama, says The University of Queensland's John Ward, as most universities will allow you to switch degrees relatively easily. "At school they tend to put a lot of pressure on you to make a decision about your future and stick to it, but once you are in the university environment it is much easier to chop and change within programs," he said.
Find out more about university life by visiting one of The University of Queensland's Open Days on August 7 (St Lucia) or August 21 (Gatton) -- where you can explore campus facilities, and speak to friendly staff and current students about programs and career opportunities that will put you on the path to success. Start planning your day by downloading the UQ Open Day app for iPhone or Android.