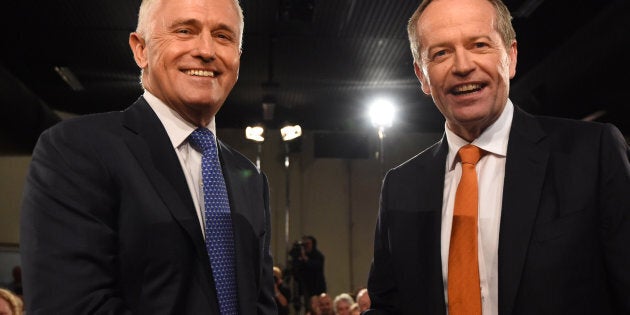 The election is now long over, but it won't be for some time that we know the final makeup of the parliament, and it won't be until nearly September that our politicians will meet in Canberra again.
Everything has been a bit confusing lately, with disputed election results and uncertainty over Senate spots and all the rest, so we thought we'd lay it all out and answer any questions you might have over the government, the election and the rest.
What was the final result of the election?
Three weeks on from the July 2 poll, WE STILL DON'T KNOW. As we reported, pretty much all the seats have been decided, but the Queensland seat of Herbert is heading for a recount after the votes between sitting Liberal MP Ewen Jones and Labor challenger Cathy O'Toole were too close to call a winner. The Coalition has been returned as the government, but only barely -- with 76 seats, the bare minimum to claim outright victory -- but they'll be sweating on the result of this seat, as it would give them more breathing room in what will be a very tight parliament.
Right now, the Australian Electoral Commission says the government has claimed 76 seats, Labor 69, and one seat each for the Greens, Nick Xenophon Team, Bob Katter, Andrew Wilkie and Cathy McGowan.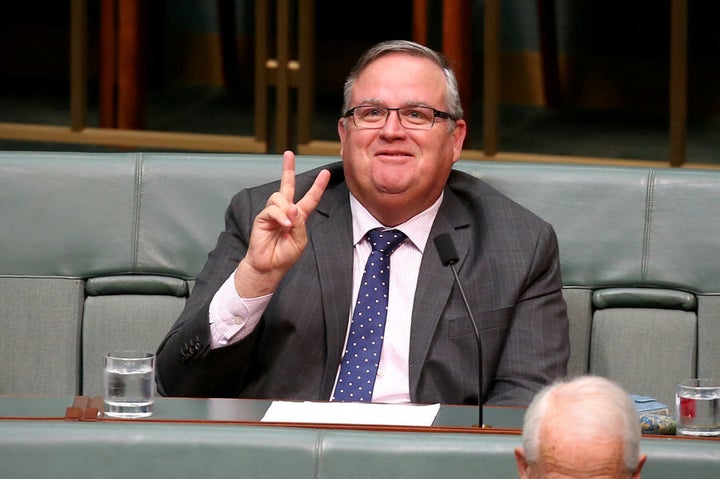 But how about the Senate?
We know even less about that. With complicated preference flows in the upper house, it usually takes weeks until we know who all 76 senators will be. Right now, on the raw primary votes alone (not including the complex preferences), experts are saying it looks like the Coalition will take 30 Senate spots, Labor 26, the Greens seven, One Nation three, Nick Xenophon Team three, Liberal Democrats one, and Derryn Hinch and Jacqui Lambie will be elected too. That leaves four in doubt, with predictions that the Liberal Democrats will take another, Labor will get another one, and the Greens another two. But again, we likely won't know the final results for weeks, and depending on how preferences flow, these numbers could change wildly.
So what does that mean?
Well, with just 30 out of 76 senators, the government will be forced to do a LOT of negotiating to get things through the upper house. They need they support of half, plus one, of the Senate to get anything through, which is 39 seats -- under the predictions above, that means Malcolm Turnbull will need the support of either Labor, the Greens, or nine of the ten crossbenchers. It will be a tall order, and potentially give a lot of power to those minor parties and fringe groups who have been elected.
Fringe groups? You mean like One Nation?
Yep. Pauline Hanson is guaranteed to be a senator for the next few years, and it looks like she will drag at least one of her One Nation candidates with her, possibly two. The numbers are still a bit murky, but various election experts say One Nation may attract enough votes in NSW and Western Australia to get a senator elected in those states, to join Hanson who was elected by Queensland.
Already Hanson's election has been met with controversy and outrage (here, here, here, here, here and here) which will no doubt continue as we move closer to her actually taking her place in the upper house. No doubt you know about her policies to clamp down on Islam and Muslim people living in Australia, but a group of Aussie Muslims are fact checking her policies and claims, some of which are a rather radical and not founded in fact; check that initiative out here.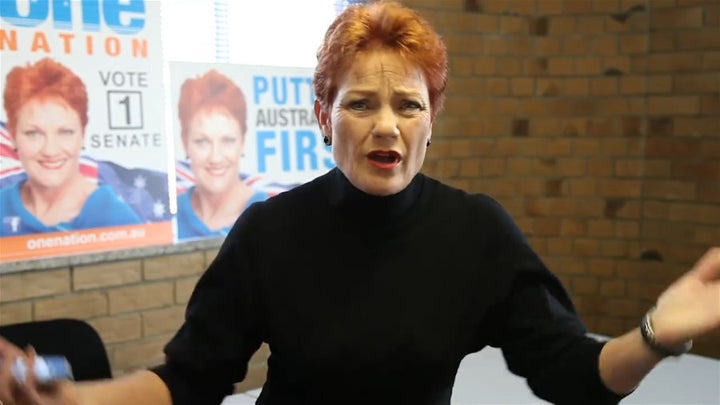 It's been a long time since these guys were in Canberra. When does the parliament start up again?
Parliament will resume on August 30, a full SEVENTEEN WEEKS after they last met. They might have to do a refresher course to remember where the toilets are, having been away for so long.
And what are they going to be doing when they all meet up?
The government will be looking to talk about its changes to superannuation, company tax cuts and probably, at some point, we'll hear a bit about the bills to re-establish the Australian Building and Construction Commission -- the reason we had that whole double dissolution election in the first place, and which we heard astonishingly little about during the campaign.
How about a plebiscite? Weren't we going to have one of those?
Yeah, but we're not sure when that is going to happen. Malcolm Turnbull had pledged that we would get a plebiscite on marriage equality by the end of the year, but in an interview this week, said that the late resumption of parliament may mean the plebiscite gets pushed back to early next year. We really are no closer to finding out when exactly it will be, or what format the plebiscite will take (whether it will be a compulsory or voluntary vote), or what the actual question will be.
So what happens now?
We wait until August 30 when parliament resumes, and that's when the real fireworks -- a reduced and razor-thin government majority, a hostile Senate, new minor parties ready to shake things up -- begin.