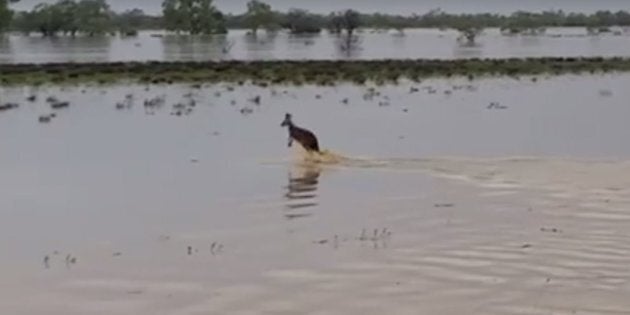 That's what a small kangaroo joey learned when it came across flood waters, probably for the first time in its life -- and it did not know how to swim.
The previous month, there were only four days of rain and the month before that, there were two rainy days while in April, there was not a single millimetre of precipitation.
Enjoy the rain, little roo, the farmers are figuring out how to cross the floodplains too.