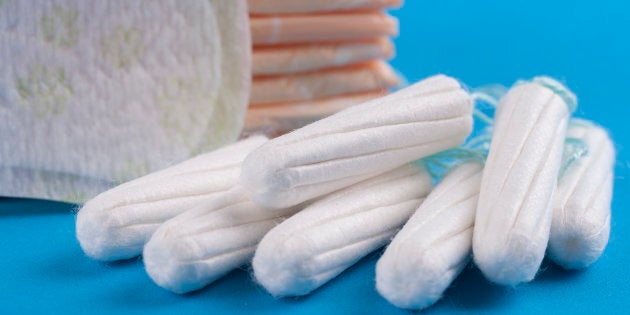 Sydney is on the verge of being be the first city in Australia to offer free sanitary products in public buildings.
Homeless women, as well as all women who are working in all council buildings and for women using indoor and outdoor sporting facilities, would be eligible for the scheme.
Councillor Edward Mandla has devised the proposal, which was put as a motion to council this week. It means that women will be able to access the products for free in council bathrooms.
"City of Sydney is flush with cash and throws around money like there's no tomorrow. There's money for everyone and lots of talk about equality. But there's little in practical leadership solutions," Mandla said.
"Providing free sanitary products is a low cost solution that ought to inspire corporations around Australia to follow suit."
He cited a U.S. study which showed 86 per cent of women have been caught without the supplies they need in a public space and 79 per cent said they were forced to improvise with toilet paper
He said income inequality and women being more likely to experience poverty than men made this an important policy move.
The motion will be put to a Council vote on Monday.
"It might come down to (Lord Mayor Clover) Moore's vote. But the Council is predominantly female. The senior executives are female. So it will be interesting to see if it is accepted, or amended or if is rejected outright," Mandla told The Huffington Post Australia.
An estimated 2,200 Australian women sleep rough on any given night and with limited access to sanitary products.
Earlier this year Brisbane fitness trainer Rochelle Courtenay founded Share the Dignity, providing workers with sanitary items to deliver to homeless women and domestic violence survivors.
Most women who access homeless facilities cannot afford to buy tampons or sanitary pads. They're often forced to make makeshift pads out of newspapers or toilet paper.
The Melbourne Period Project distributes sanitary items to homeless women in city and regional areas of Victoria. The packages are taken directly to the needy people, with a mixture of tampons and pads.
Ex-Neighbours actress Saskia Hampele launched a Kickstarter campaign for the Gift Box project where, for every box of tampons, another box will be given away to a needy woman.
Edward Mandla's proposal would see all Sydney homeless facilities supplied with free sanitary items.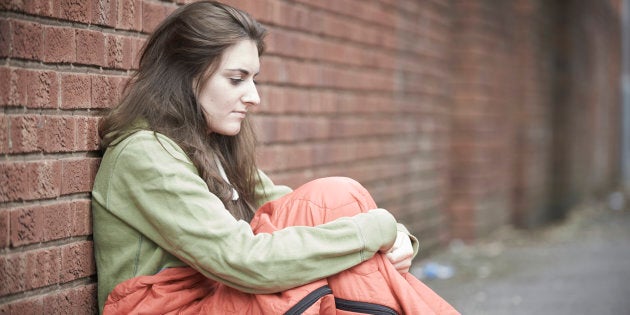 Mandla said there is no reason why Australia cannot do the same. The Councillor, who is a father of eight, lives with three women. He said sanitary products are part of everyday life.
"My household has pads everywhere. From shoulder pads, to breast pads to sanitary pads. They're on the shopping list, on the credit card bills and it's just part of life. All our bathrooms are packed with sanitary products so it should not be different in the workplace."
Correction: An earlier version of this story stated that on any given night in Australia, 46,000 women were sleeping rough. That figure instead refers to the number of Australian women classed as homeless, which is defined by the Australian Bureau of Statistics as having a lack of a sense of security, stability, privacy, safety or the ability to control living space. The ABS estimates 5 per cent of those women are sleeping rough, which is an estimated 2200 women.