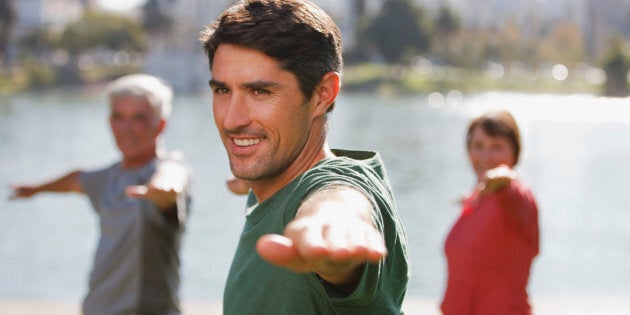 Attention all desk dwellers: It's time to release some serious tension.
If you're chained to a computer chair all day, you might be holding weight in your shoulders for a prolonged period of time without realizing it. In the Udaya yoga video above, instructor Vytas Baskauskas shows you a few poses designed to help you release those muscles and eliminate any shoulder pain.
Give the moves a try after a long day at work and allow your upper body to rest. You'll head back to your nine-to-five with ease knowing your muscles are primed and ready to go.
-- This feed and its contents are the property of The Huffington Post, and use is subject to our terms. It may be used for personal consumption, but may not be distributed on a website.