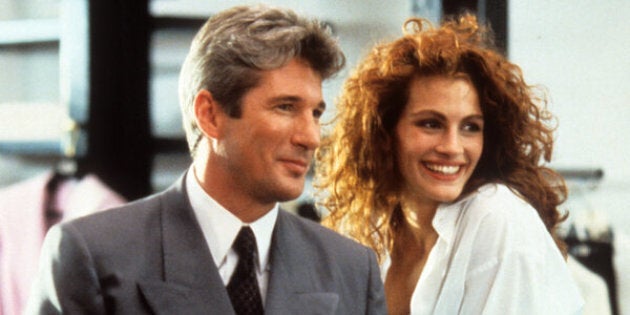 "Big mistake. Big. Huge."
Fewer lines uttered in the history of fashion in film are quite as memorable as those. They were spoken, of course, by Julia Roberts' character Vivian Ward in Garry Marshall's "Pretty Woman," a movie that cannot be touted for all of its greatness without acknowledging its iconic fashion, too.
You could pretty much point out any of the beloved fashion moments in the movie as being the best ― the cut-out mini-dress she's wearing when she first meets Richard Gere's character, Edward Lewis, thatred gown, or the polka dot polo match dress: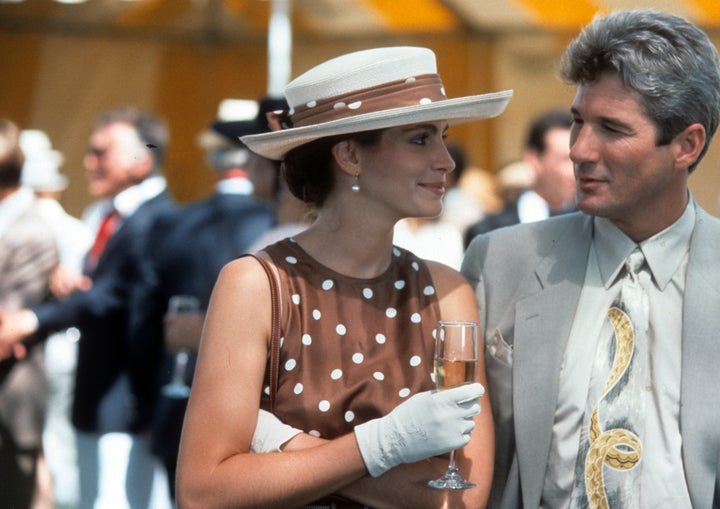 But as far as memorable movie sequences go, none stick out quite as much as the one involving Vivian's trips ― one fruitful and one not so much ― to Rodeo Drive.
Your blood boils for Vivian when she is refused service by the snobby sales associates in the high-end boutique. You fall (even more) in love with Hector Elizondo's Barney Thompson when he softens his stern exterior and hooks her up with "Bridgette from Women's Clothing." You, like Edward, swoon over Vivian's new look. Not to mention, we can only imagine the amount of women who took a page out of Vivian's playbook when she presents Edward with a tie... wearing only said tie.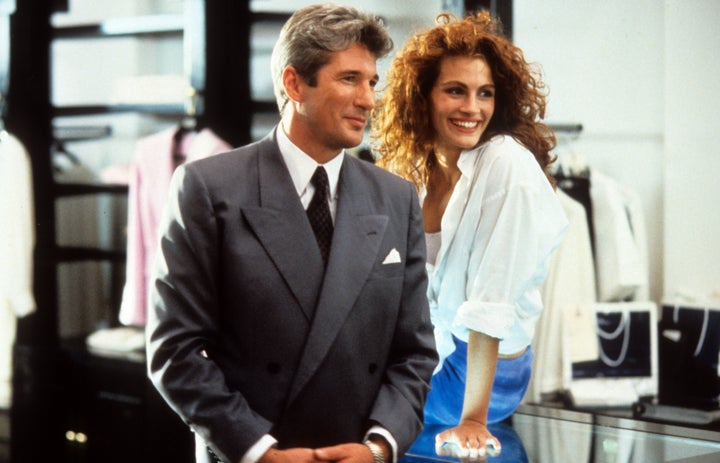 But most of all, you cheer for Vivian as she delivers the ultimate clap back to the saleswomen who scorned her. Dressed to the nines, oozing with confidence and determined to get the ultimate redemption she deserves, she leaves the women, who "work on commission," to wallow in their poor, superficial judgment, shopping bags in tow.
We can thank Garry Marshall for so many things, but find us a movie that combines the power of finding your confidence with gorgeous clothing and the most killer comeback of all time, and we'll give you a quarter of a million dollar necklace (on loan, of course).