To an outsider, it would seem Bob Poole's career as an Emmy® Award-winning wildlife cinematographer was written in the stars. In truth, the veteran filmmaker and photographer says he always thought he would end up working on a ranch.
"When I went to uni I wasn't thinking about working for National Geographic or being a photographer," Poole told The Huffington Post Australia. "I was thinking of working in agriculture. I always thought, after uni, I'd go back to Africa and work on a big ranch. Luckily, I didn't have to do that, and I started filming for National Geographic, but that in itself was a big fluke."
Poole was first exposed to the Nat Geo team through his father, and eventually ended up landing work of his own as a camera assistant, a role he held for "six or seven years".
As luck would have it, the cameraman Poole was assigned to work with during this time "didn't much like filming wildlife," Poole recalled. "It required too much patience. So he would send me out to film wildlife sequences."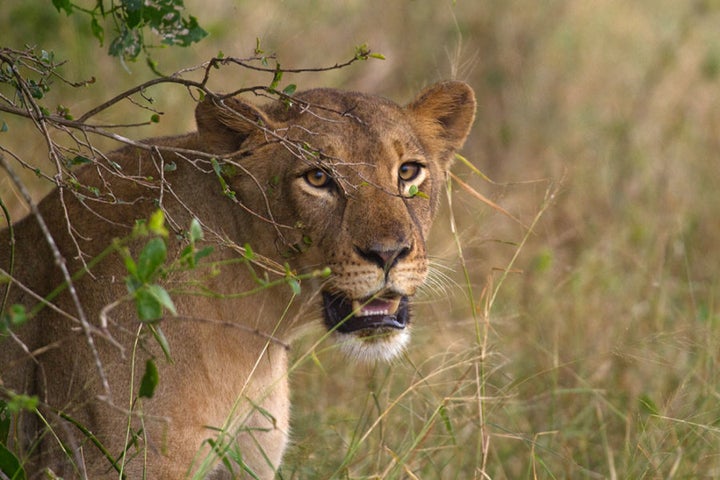 Here, Poole found his calling and the idea of the ranch was put firmly aside. He has since shot over 30 films for Discovery Networks, 35 plus films for National Geographic Television and numerous documentaries for PBS, NATURE and NOVA, and the BBC.
"Wildlife comes easy to me," Poole told HuffPost Australia. "The thing with filming it is, while there has to be a good photographer, you also need to know the animals you're filming in order to film them nicely and that comes with experience.
"You make a lot of mistakes as a wildlife cameraman. A lot of it is about learning through your mistakes after time.
"For instance, if you are filming an animal, you need to get close to film them. In order to do that, they have to trust you or they can't know you are there. If they don't trust you, they are going to run away. Gaining trust from an animal takes time.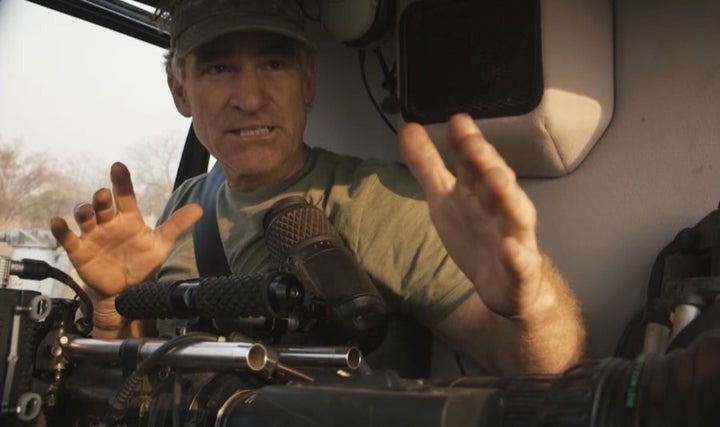 "Where mistakes usually happen is if you're in a hurry and there's some exciting thing you are trying to film," he continued. "You'll push too quickly or move too quickly towards them. You don't take the time to gain their trust.
"That's a mistake you tend to re-learn over and over again. But there's a balance there -- if you wait too long you'll miss something. Then again, there's always a better angle. So you have to learn how to move and when to move. It's that [battle] of 'if I move, I'm going to scare it, if I don't move I'm not going to get a better shot'."
When it's put to him that he must be a patient man, Poole isn't so sure.
"I've waited weeks for something to happen. But the thing of it is, I don't know if it's patience," he said. "I don't consider myself a very patient person, I'm sure my wife doesn't. If I'm after a shot or a sequence in wildlife, I guess I have a lot of patience, but I also know that when I go into it, that it takes a lot of time.
"So when I take myself off to do something, I'm never bored. There is always something going on I am interested in and also filming while I am waiting.
"Time stands still often for me. I don't just sit there looking at the clock."
In terms of hair-raising experiences faced on the road, Poole says, in his opinion, people tend to pose more of a risk than an animal ever has.
"People want to know about the dangerous stuff with wildlife," Poole said. "African animals can be very dangerous, especially when you are working with elephants.
"But, for me I would say people are far more dangerous than animals. When I end up, I don't know, in remote parts of Africa where there is some conflict going on and people are desperate in one way or another. Where I feel like I have pushed the boundaries is more about people than with wildlife.
"Of course, I have had some encounters with dangerous animals which have luckily gone the right way, otherwise I may not have lived to tell the tale."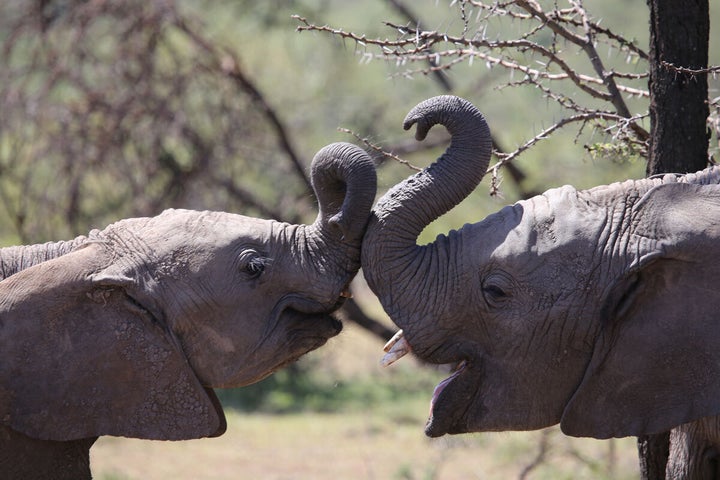 Wait a second... elephants are super dangerous? What about the lions and tigers?
"Elephants can actually be very dangerous," Poole said. "The thing of it is... because Africa is a giant country, most places where people go and see elephants, they are relaxed and calm and almost ignore you.
"But it just so happens the places where I have worked -- not always -- but what I am going to talk about is the place I recently filmed where 97 percent of the elephants have been killed for their ivory during a long civil war.
"Those elephants really don't like people. They are really quite aggressive. We had to spend lots of time with them to get them to stop fearing us and stop treating us aggressively. It was a very, very long process, and in the course of that we had some situations."
Keen to find out more? Poole is actually heading Down Under in August to give a series of talks as part of a National Geographic Live tour 'Nature Roars Back'.
Check out his tour dates (and how to book tickets) below.
Melbourne • Arts Centre Melbourne • Wednesday 10 August
Sydney • Sydney Opera House • Friday 19 August
Perth • State Theatre Centre of WA • Sunday 21 August
Adelaide • Adelaide Festival Centre • Wednesday 24 August