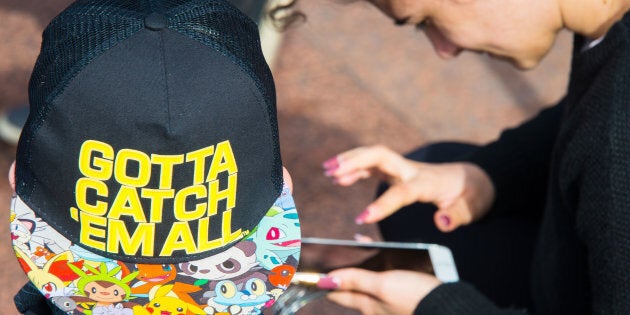 Ready, set, GO -- if you're in small business, now is the time to start capitalising on the Pokemon Go craze.
With more than 21 million active daily users in the U.S alone, Pokemon Go is getting people out of their houses and into the streets to hunt and train the Pokemon creatures -- and potentially, right to your small business doorstep.
There are plenty of ways you can cash in.
If yours is a retail business, use your shopfront to hang posters of Pokemon, offering a special to trainers. Coffee shops and cafes can offer half-price drinks or snacks, or even offer up charge points for phones and battery packs. It's a surefire way to get trainers to hang around.
Word will soon get around that you're Pokemon-friendly, and some of those trainers, and possibly even teams, may stick around and become regulars after the craze dies down (if it ever does).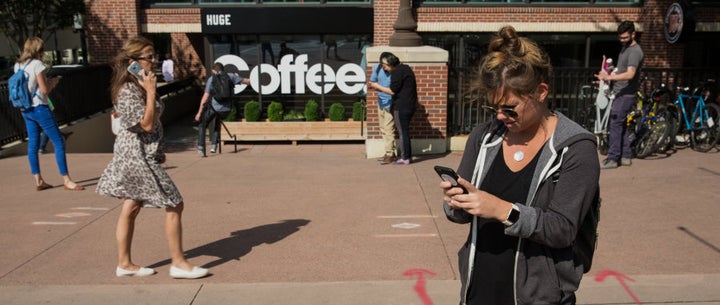 Some Aussie businesses lucky enough to be near a Pokestop or location of rare Pokemon have already started to see a massive increase in trade; a Melbourne fish and chip shop has reported an increase of up to 300 customers per day.
Real estate agents are using the proximity of certain homes to Pokemon hotspots as major selling points.
Other businesses have created their own marketing campaigns around the trend; Inflatable World in Caboolture, north of Brisbane, held a Pokemon Saturday where trainers were given free Pokemon cards for every photo they took of the critters on their inflatables, as well as prizes for catching Pokemon that met certain criteria.
Readings Bookstore in Melbourne's Carlton has got in on the action, creating a Pokemon-themed shopfront.
Even the Red Cross is capitalising, with staff in Brisbane dropping a lure outside one of their mobile blood banks. They captured 10 donors, six of whom had never donated before.
Blood Service spokeswoman Belinda Smetioukh said Pokemon Go had already been credited with getting gamers out and walking -- now it could be credited with saving lives through blood donation.
Carrie Barker, partner at influencer agency The Projects*, told The Huffington Post Australia businesses should get in quick if they want to start utilising the game to capture new customers.
"My advice is to act with real agility before Pokemon charges for sponsored locations or the craze passes," she said.
"Have fun, be creative, celebrate your good fortune and promote any activity, support all of the trainers out there (it is exhausting work evolving a Pokemon!), and let your imagination run faster than a Rapidash.
"The 'how to' doesn't require a marketing MBA. Simple tactical and localised promotions can lure people into businesses with Pokemon-related offers tailored to a trainer's experience.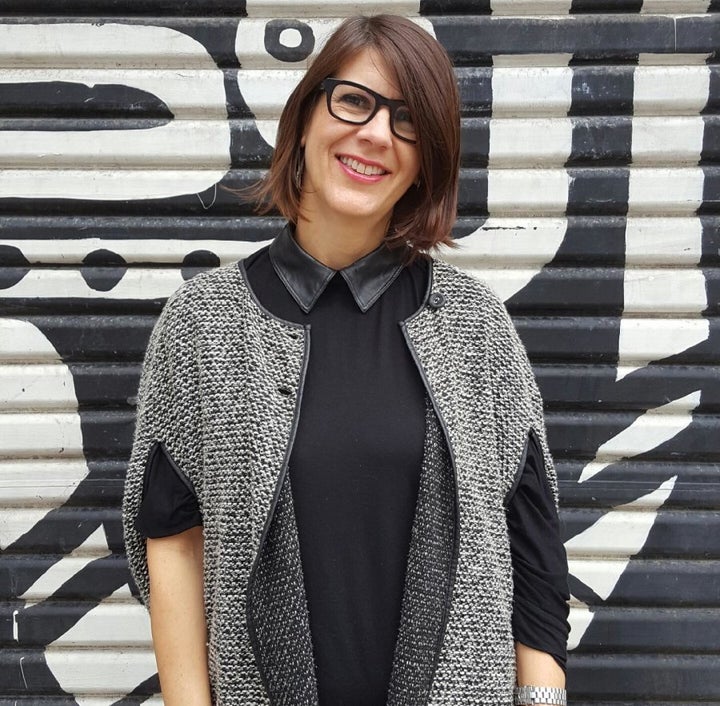 "For example, fashion retailers colour-coding the store (according to the three Pokemon team colours) and offering team or Pokemon-type related discounts, florists giving a flower in team colours, bakers selling team decorated cupcakes. The possibilities are endless -- all it takes is a childlike imagination."
Here, we asked some top marketing experts to give us their tips on how to lure Pokemon trainers to their business.
Be prepared
As Pokemon Go trainers are always on the go, small business owners must be prepared, said David Francis, founder and CEO of Virtual Method.
"Prepare products or services that they can buy quickly and that will help them on their journey," he said. "Remember that Pokemon Players are on 'the Go' (hence the name) so don't expect customer dwell-time."
Pip Stock, CEO and founder of brand insight agency BrandHook Australia, said a good way to make the most of trainers being on the move was to take your business to local hotspots.
"Tap into the Pokemon meet-ups that are hitting the cities, and offer these groups coffee from a coffee cart, lunch from food trucks or promotional freebies," she said.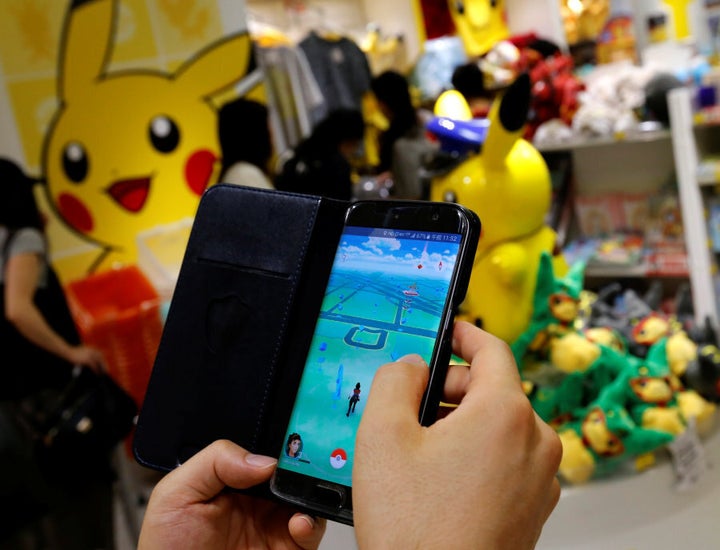 Stick to the Pokemon theme
"Build a Pokemon photo booth corner or develop Pokemon-themed food products so that engaging with your business becomes an extension of the game," Francis said.
"Run competitions around sharing and hash tagging of your business on social media. If influencers post pictures of Pokemon in your business, gamers will come from further away to check you out."
Host competitions and training days
Publicise that you're hosting a competition on Pokemon group sites on social media and your shopfront.
"Collect the details of gamers and send them text or EDM (Mailchimp is easy to set up) updates when new Pokemon or activity happens in the vicinity," Francis said.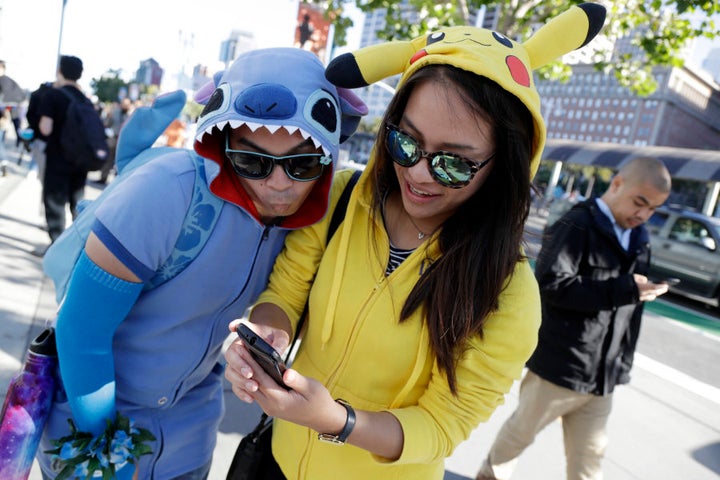 Get your staff involved
"Don't take this too seriously. It's a game," Francis said.
"Socialise your Pokemon Go strategy with your staff and get their buy-in. Pokemon Go brings strangers together. And every new customer who walks in your door is a stranger."
Invest in lures
"Businesses are taking advantage of the app's popularity and its low-cost features to draw customers in," Alex Louey, managing director of AppScore said.
"Take the Pancake Parlour. This restaurant chain purchased a number of lure modules -- the object that attracts Pokemon -- which they set up at all-night events in their Melbourne restaurants.
"Customers were enticed by the promise of endless Pokemon, and spent hours in store catching the characters – and ordering from the restaurant's menu. That's what I call a success for the customers and business alike."
How to buy a Pokemon Go lure:

To get people to come to, or close to your business, find out where the Pokemon hotspots are -- Pokestops, places where free items needed to become a Pokemon master are dropped; and gyms which are training venues, as well as the sites of tournaments where trainers battle their Pokemon.

Gyms usually found at landmarks such as churches, markets, shopping centres and clubs.

To do this, download the app, sign up, and get started. Find the Pokestop closest to your location and place a lure. To purchase lures, navigate to the Pokemon shop, and purchase the virtual currency, or coins. Click on the stop, and drop the lure.

For the next 30 minutes, Pokemon trainers will be "lured" to your location.

The largest coins package is $160. This will get you about 170 lure modules, equalling 85 hours of lure time.