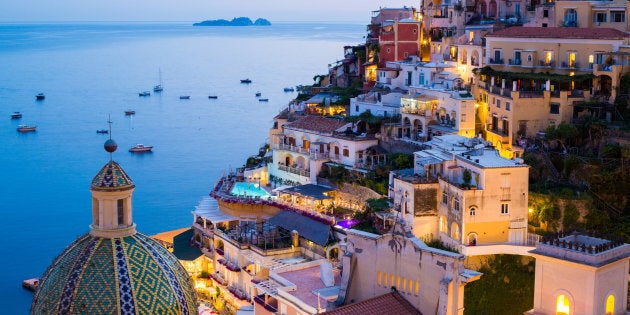 Okay, OKAY, friends who are overseas. We get it. Summer in Europe is the best. It's one long, sunny stretch of Aperol Spritz and antipasto consumption by the impossibly blue sea. You're having the time of your lives, never want to come home, and everyone stuck behind their desks for the Southern Hemisphere winter deserves to look at your Instagram feed and weep.
For the rest of us -- yes, the chumps who didn't have their finances in order this year -- there's still hope for a #EuroSummer2017 if you start getting your act together now.
First up, take a long, hard look at your daily latte and ask yourself: is it really worth it?
The 'B' word
Sorry, folks. It's time to talk about budget.
"We are very big advocates in making sure you have a budget. It's so important to know what's coming in and going out, and it really is the first step when it comes to saving. Everyone hates the 'budget' word so we try to avoid it, but it really is about watching what you're spending," financial adviser and founder and CEO of JBS Financial Strategists, Jenny Brown, told The Huffington Post Australia.
"Rather than going out and buying that café-made cup (or two) of coffee every day, think about what that means in an annual sense and try to cut back. At $4.50 or $5 for a coffee, that can really add up over a year.
"In the same vein, don't go out and spend 10 bucks on lunch every day. At 10 dollars a day, that's 50 dollars a week, which is over $2500 a year -- that's your ticket.
"I'm not saying don't go out and treat yourself, by all means, treat yourself once a week to a Friday lunch with your work colleagues. But you need to think about what you are spending on a day-to-day basis that could be avoided."
Other everyday expenses worth a second look include what you have for dinner, how and where you shop and how you get into work each day.
"Are you driving and parking? If so, can you catch public transport? Are there better ways to get to work?" Brown asked.
"Rather than grabbing take out at night because you can't be bothered cooking, you're better off planning your meals. Do your shopping at the beginning of the week for the whole week ahead, rather than impulse-buying the ingredients on a day-to-day basis at the local IGA Express."
And while we're getting serious about the 'b' word, Brown says it's also time to reevaluate your use of the 'c' word.
"Cut up your credit cards," she said. "I know it sounds drastic but it works. You hear it all the time -- someone made this impulse buy walking to the train station when they walked past a shop, and they didn't necessarily need that article of clothing but they've gone and bought it anyway.
"Saving is really a matter of planning."
Travel smart
If you're going to save smart, you may as well spend those savings wisely, too. And the first port of call (before you get over there, channel your inner Kanye and start splashing money around like nobody's business) is taking advantage of sales and early bird specials when it comes to travel costs.
"Start looking at airfares now," Brown advised. "A lot of airfares start coming on sale in September/October with early specials and things like that. If you plan your trip out now rather than thinking about it February/March next year, you're more likely to get a good deal.
"Things like the good on-sale seats are always the first to go, and you don't want to miss out on those. I know myself I'm getting emails from cruises all the time with special early bird offers, and the same goes for flights.
"Plan ahead and take advantage of discounted prices. Those that get in first really do benefit."
Those hoping to use Frequent Flyer points to foot the bill are also better off being prepared.
"Get in early. Often people can buy one seat on frequent flyer's and pay for the second seat if they are travelling with a partner. That can really work," Brown said.
"Also look at the right credit card that gives you the maximum points. If you do use credit, pay it off before the due date so don't get whacked with those fees."
Plan, plan, plan
As you may have already guessed, according to Brown, planning is key.
"You need to make sure you know what it's going to cost, plan it out, map out the trip and don't fall for the last minute high prices," she said.
"It's about breaking it down. Where do I need to be and at what time? When do I need to pay my airfares?
"Through a travel agent, you can book flights now but don't necessarily need to pay for them until later. Sometimes it's 60-90 days or longer."
Make your money work for you
While satisfying to look at, storing your hard-earned cash under your mattress isn't doing you any favours.
"Set up a different bank account [for your savings] so it doesn't go into consolidated revenue," Brown advised.
"You want something that gives you that extra -- it might only be one percent or one and a half percent [interest] -- but that one and a half percent is almost double what you can get in an everyday account.
"Keep your savings separate from household finances. Not only will it keep you from spending them, but it can be really encouraging to see your savings building over time."
Educate yourself
"Let's say that for every 10 people that come into our office, I think less than 20 percent actually know before they come in exactly what goes in and what goes out of their accounts," Brown said. "It's really scary.
"I've had people come in and I've said 'let's talk about what you spend and how your savings are going,' and they don't even know how much they are earning on an annual basis. It's actually really concerning from that side of things.
"Make sure you do know what's going on -- even a simple spreadsheet will help you. There are lots of free assets available on the internet which can also help, such as ASIC's Money Smart. That's a really good budget planning template."
As previously noted, it's also important to start looking at your spending habits on an annual rather than daily basis.
"Once people actually start looking at their spending on an annual basis, the reaction is nearly always 'oh my gosh, I didn't realise I was spending that much'," Brown said.
"To make sure you are tracking how you go, set yourself limits, for instance how much cash you can pull out of the ATM on a weekly basis.
"Maybe your household costs will be paid by credit card, which gets paid off, but then you have to restrict yourself to $200 -- or whatever it happens to be -- out of the ATM per week, and when it's gone it's gone."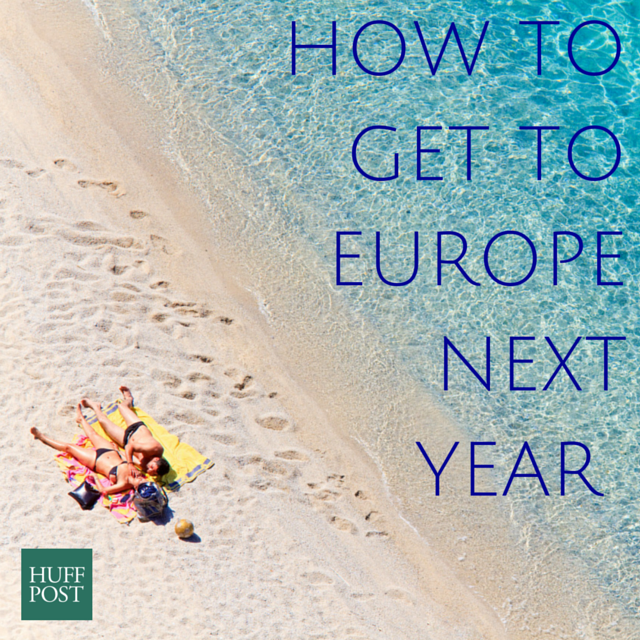 "Looking at where you can cut back, those little things really do add up," Brown continued. "Like bottled water. Why bottled water? Even if only two dollars a bottle... that adds up. And you can buy some really good, cheap water filters which do the same thing.
"Even something like a Brita doesn't cost a lot. Have a water bottle and drink that. I often see peole walking around with bottles of water and I wonder why. I have a water bottle and a water filter in the office and to me, it just makes sense.
"Believe it or not, those little things can really help in the long run."