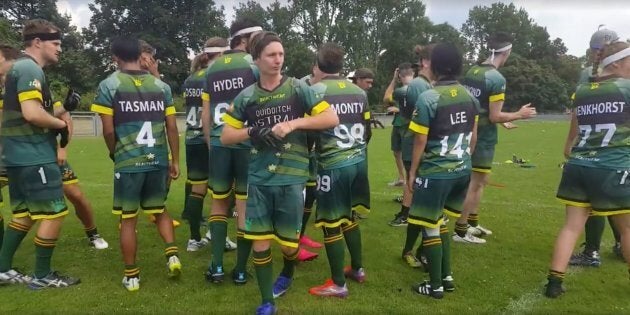 There's a reason to feel patriotic today. And no, we haven't snatched a gold in the pool or on the track.. the Olympics are not quite upon us yet.
Australia just won the Quidditch World Cup, defeating the United States 150-130 to take out the title in Frankfurt, Germany.
The win was all the more sweet because the U.S knocked Australia out in the previous World Cup final game.
That's right, this is not the first year of the Hogwarts-inspired sport.
However, if you've never heard of the game outside of the Harry Potter series here are a few things you need to know.
(And it is important, because more than 300 teams play the game in 20 different countries.)
1. Now they don't quite battle it out in the air, but they do run around with fake broomsticks between their legs.
2. Our national team is called the Dropbears. How good. So here's that much-loved ad you now want to see again.
3. The game -- which boasts as much on-field athleticism as AFL, NRL and Rugby Union combined (okay, not quite) -- is a mixed sport, with both male and female dominating.
5. Two words. Dance moves.
6. There's good news for anyone now wanting to run onto the grass with a broom between their legs. There are heaps of university and community teams in most states (sorry, Tasmanians).
Our personal favourite is the Monash Muggles in Melbourne.
J.K Rowling, thank you. Again.