Rhodes, in the west of Sydney, is a well-known hotspot for Pokémon GO players. A dense concentration of several Pokestop item pickup points attracts many hundreds of people from across the city to the small Peg Patterson Park every day and night, as it gains a reputation for spawning some of the rarest and most powerful Pokemon in the game -- Dragonite, Charizard, Blastoise and Porygon.
But with the small park being bordered by several apartment buildings, and Pokemon players often causing noise and leaving rubbish and mess in their wake, a residents group has sprung up to petition the game's developers to make changes, and to capture some frankly baffling video of the lengths that players will go to to "catch 'em all".
Domain reported over the weekend that the local council would ask the game's developers to remove several of the Pokestop locations in the hopes of making the area less attractive to players, and thus ease congestion. A residents group has now started an online petition asking for the park to be closed altogether, in the wake of a wild few days which saw hundreds of players swarm surrounding roads and block traffic.
That vision, shot by local resident Vincent Wang, shows what we're dealing with. That is hundreds of people spilling off footpaths and blocking traffic for hundreds of metres back, and then swarming across the road en masse in search of a Pokemon which appeared nearby.
"It looked like the scene from World War Z with zombies about to breach and climb over the wall," Wang told The Huffington Post Australia, referencing the Brad Pitt-starring zombie film.
"There are massive crowds of people gathering to play every night, yelling and chanting like it's some sports event or concert, especially on weekends," Sunghoon Choi, another resident who lives in one of the buildings adjoining the park, told HuffPost Australia.
"Rubbish, cigarette smokers dumping butts everywhere inside the kid's playground, damage to public properties afterwards... personally I play the game too and enjoy playing the game like others but not when it gets ahead of people's real livelihood."
Wang said his building had been damaged by players.
"Our pedestrian entry gate has been damaged by Pokemon players. They jumped the fence to come into our courtyard and then broke the lock on the way out. We have to pay for these repairs ourselves," he said.
"There is a massive horde of people running whenever there is a rare Pokemon sighting. In the middle of the night, it's like a zombie apocalypse," Choi said, claiming that enterprising vendors had popped up to sell noodles or battery packs to players.
"When there is some rare Pokemon sightings, the crowd will just horde towards yelling and just generally misbehave. running onto the streets, stopping traffic."
Choi said the local council had deployed extra parking rangers to monitor cars, as well as traffic controllers and police to direct traffic (as seen in the above video). He hoped the petitions from his group and the submission from council would encourage the game developers to make some changes.
"There are real people being affected by constant noise and damages left behind after the crowd are done and gone," he said.
"In the end, the damages are felt by the residents through their daily life being changed and security concerns with more residents around the area as well as devaluing of properties in what was but still is a beautiful suburb."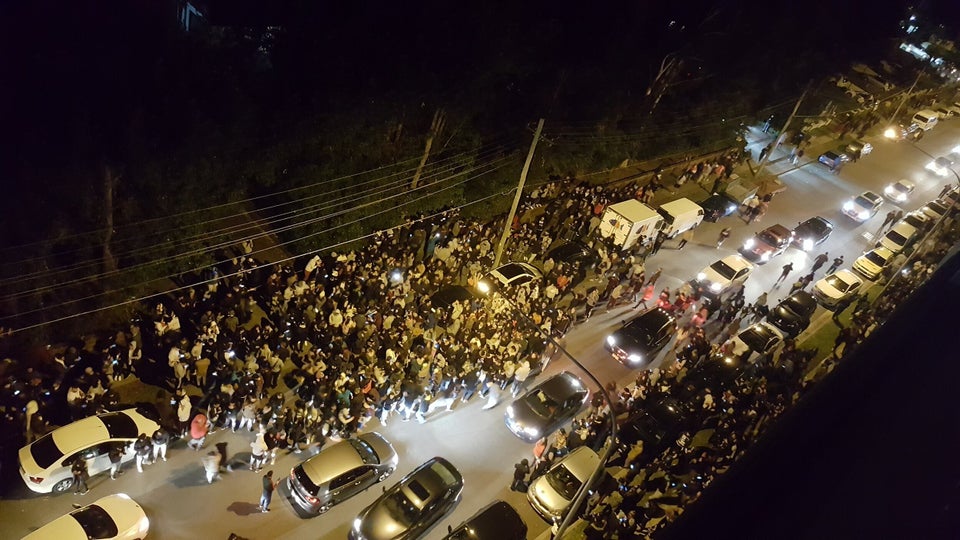 Pokemon Go scenes at Rhodes